SteemWoof - The Lonesome Dog of Wu Chang Street Dalian China
She was quite friendly though rather sleepy from the heat and overcast weather.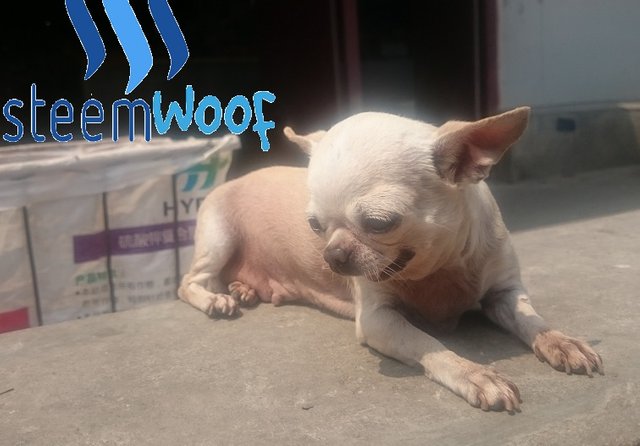 I think she's an old dog who has probably had many litters of puppies in her life. I don't think she's a stray. She's too clean and comfortable in a spot that would get lots of foot traffic. I suspect her owner is shopping inside or maybe works here somewhere.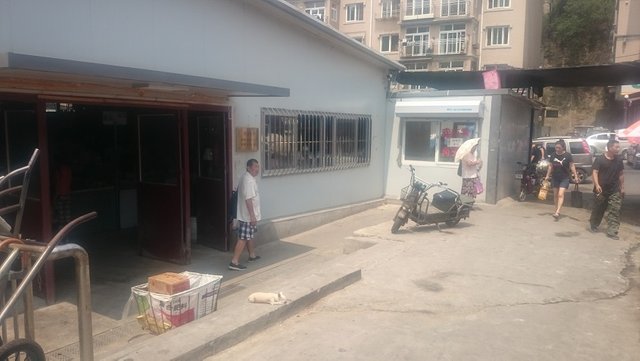 She seems quite helpless almost dead. I walk by here almost everyday and I have never seen her before so know she not the usual lost dog begging for scraps outside of the market. I got really close before she opened her eyes which worried me as I wasn't sure if I would startle her and she snaps at me.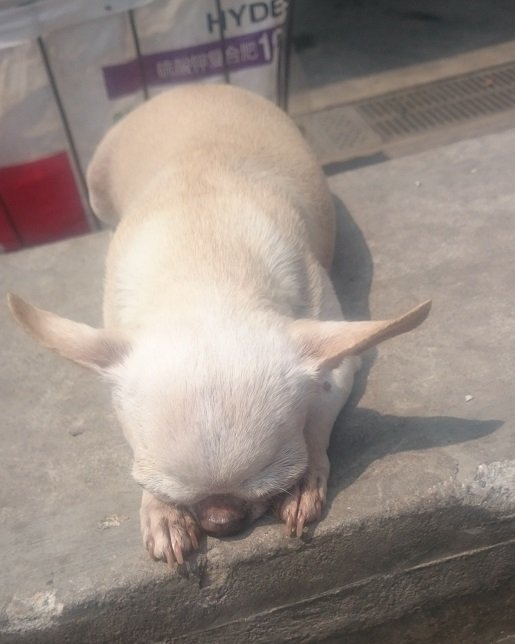 Nope, turns out she is a suck, which is a good sign she had a good life, at least not fearful of people, though incredibly too submissive to a stranger. I guess the heat is just too much to worry about anything else, plus I might have a treat, which sadly I didn't.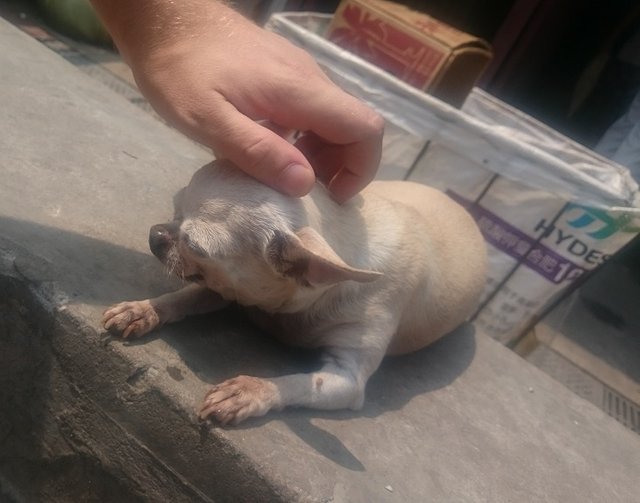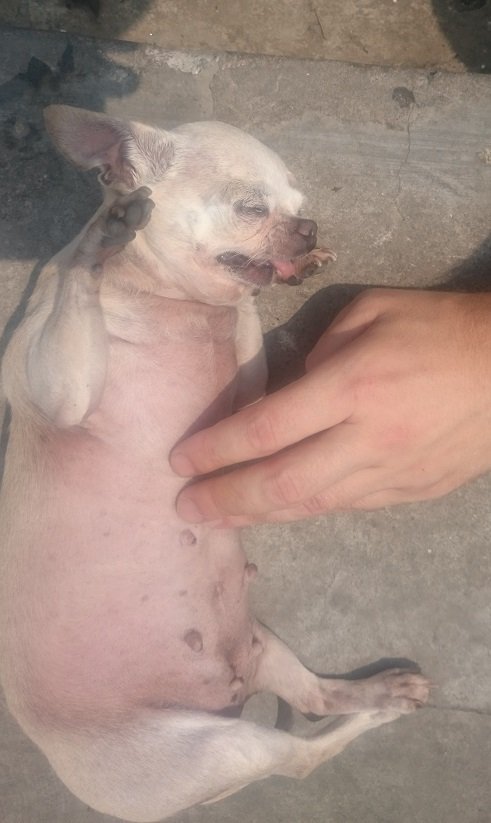 Well, this tiny little dog could fit in my pocket and I could take her home. My cats would go nuts and this poor girl would be too old and scared to know what to do.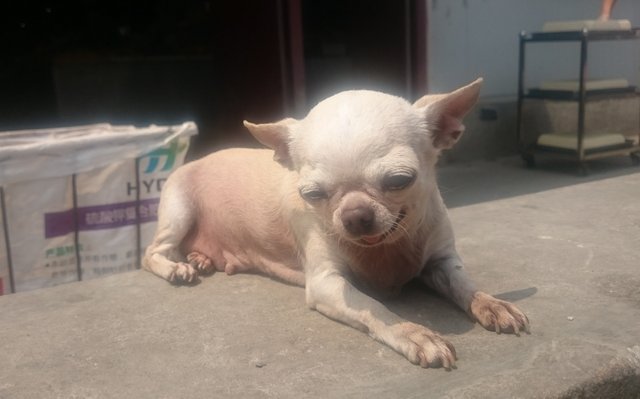 I'm sure she's going to be dreaming about the good old days when she was chasing balls and raising puppies.