Introducing Steemwhale.io - Donate some steem to a life sized (18 meter / 60 feet) fake whale and get her spouting just for you!
I've been working on this for quite a while. A fun project for a good cause.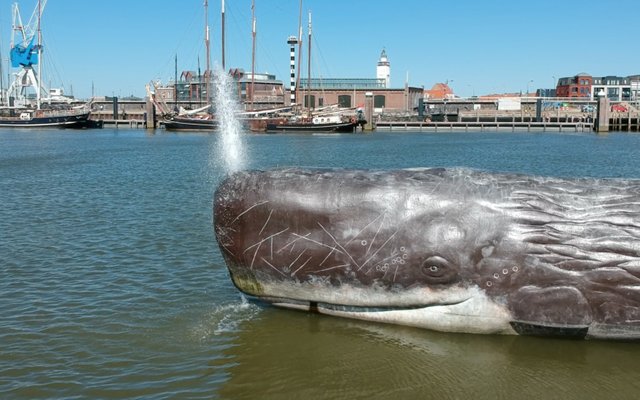 What it is?
A life-sized (60 feet) sperm whale on the Steem blockchain. The whale sprays at random intervals, but through SteemWhale.io you can donate some Steem (virtual currency from the Steem blockchain) and get an instant spray as a reward. It is fascinating to donate crypto and only seconds later see a 350 liter water burst shoot up to 8 meters in the sky, all visible on the
livestream
(20 seconds delay!).
Donate minimum 1 steem or 1 sbd to @whalefountain to get the #SteemWhale spouting for you!
Note that the SteemWhale operates in CE(S)T Central European Timezone and switches off after 9:30 PM. Don't worry, should you not get a spout, you will get your donation returned.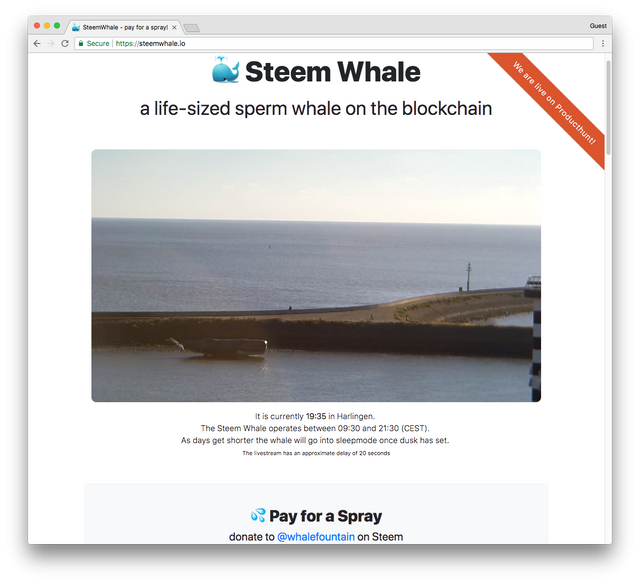 Backstory
When the other day my father in law asked me if I could code the natural randomness interface of a
whalefountain
to be deployed in the harbour of Harlingen, a city in the North of the Netherlands, I was instantly very enthusiastic!
The nice thing about this "side-project" is that it connects the digital life with the real world life. That, and then the Steem blockchain on top! Also I thought it would be funny to hookup "a Whale" to the "blockchain", as many of you know a "whale" in cryptoterms is a bagholder / rich coin person.
The SteemWhale runs on our very Steem blockchain... As you know the Steem blockchain has a very fast block production (3 seconds) so when you donate some Steem or SBD you will see near instant fountain spray burst! The livestream on https://steemwhale.io has about 20 seconds of delay though... so keep that in mind.
The whale is planned to be at least for 10 years swimming in the harbour :) It is operational every day (unless spring / storm tide) in daytime in Central European Timezone.
SteemWhale Demo Video
Help get the word out if you like!
The SteemWhale has been featured on major tech blog
The Next Web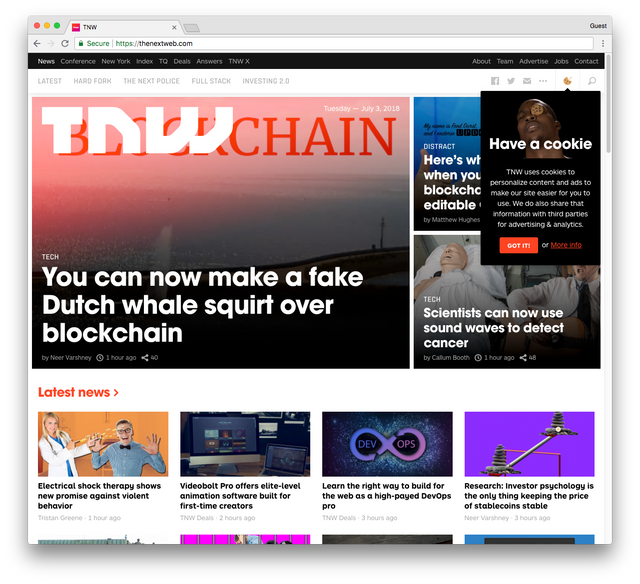 Feel free to checkout the introduction on Silicon Valley's favorite product launch site ProductHunt (you need a twitter account there to upvote :P - no Steem login yet :P)
Read more about the SteemWhale in the FAQ on https://steemwhale.io and see some "making of" pictures scattered on my Steepshot account @roelandp.life!