What a gloomy, rainy, afternoon!! It's okay though, when you have this cuteness to love on, it brightens up the day. ♥
Here is the newest member of the homestead: BOOTS! Isn't he a cutie?!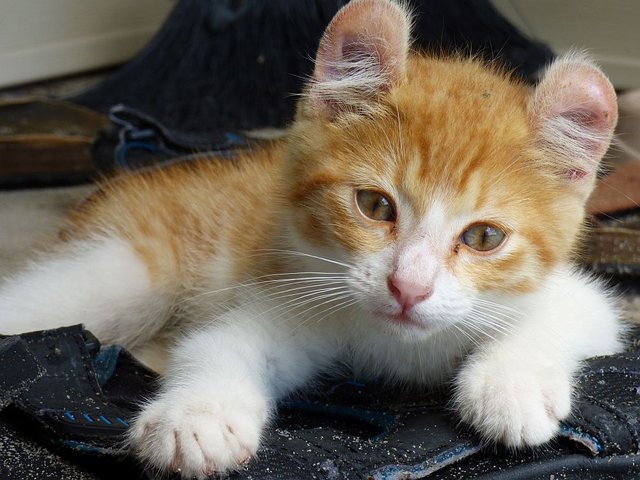 I mean, those EARS! Am I right?
I am house sitting and pet sitting for a friend while they go on vacation this week. I have to go to their house at night to take their pooch out for a last potty break. The other night, I could hear a noise in the trees. It was a crazy sounding noise, and at first I thought it might be a frog, since there is a little pond back there full of singing frogs.
NOPE! It was a lost, scared little skinny kitten, crying and crying for help. Very loudly, I might add....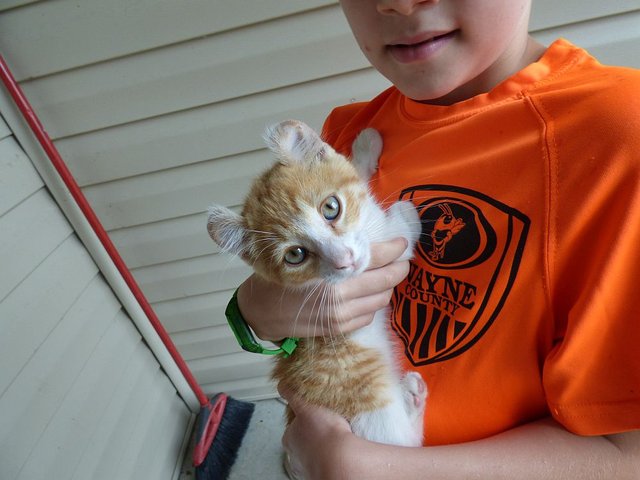 I was there with Mr. Squid, and he was in favor of putting out some food for the kitten at the friend's house, in the hopes that he would stay down there.
Needless to say, I was NOT happy with that idea, and after giving him 'the LOOK' for a couple minutes, he caved and said FINE, we can bring it home but it has to stay OUTSIDE! Which is alright with me. He has joined our little group of outside tom cats that hang around and keep our homestead free of rodents, snakes, and squirrels.
I was a little worried about how he would fit in, and the resident toms aren't super thrilled with the new pesky little booger, but they tolerate him.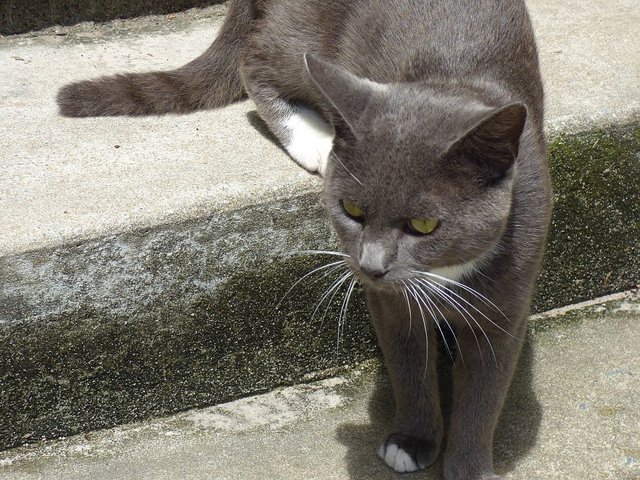 This is Socks. Socks looks like he thinks the new kitten is a total attention-hogging twerp. I keep catching them snuggling though, so I think he might actually like him a little bit. ;)
This story has a happy ending, thankfully, since we found the little guy before he was hit by a car or eaten by coyotes or dogs. He can live out his little life here with us.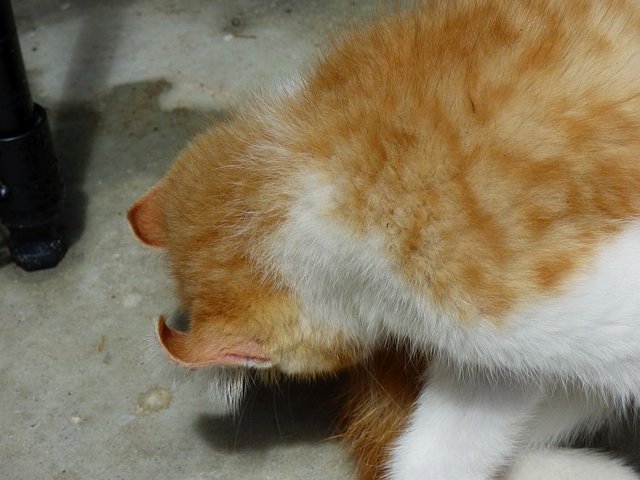 A pox on the heads of the people who keep dumping animals out here. Seriously, 99% of the time, when you dump an animal in the country, it does not 'find it's own food by hunting', or 'find a new family with a farm'. Nope. Most of the time, they end up dying a long, painful death due to starvation, sickness, and/or injury. Please, for the love of God, rehome them or take them to the shelter!
Thank goodness we found him! Now he is well-fed, and is being treated for fleas and parasites and whatnot, and will live a happy, healthy life here. ♥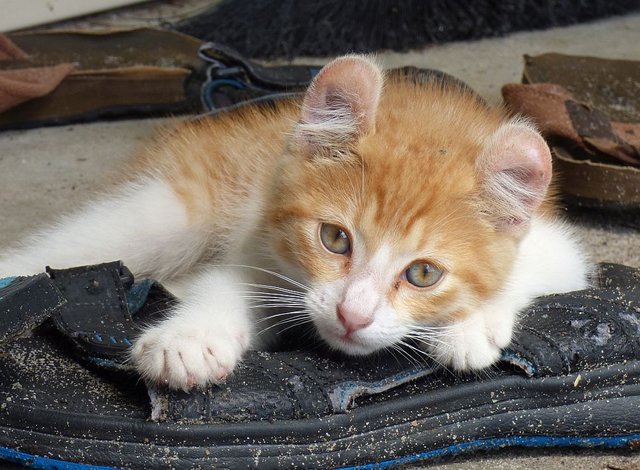 Thanks for stopping by to meet Boots the cat with the crazy ears!
Isn't he adorable?! Share your cutie cats down below! I'd love to see them! ♥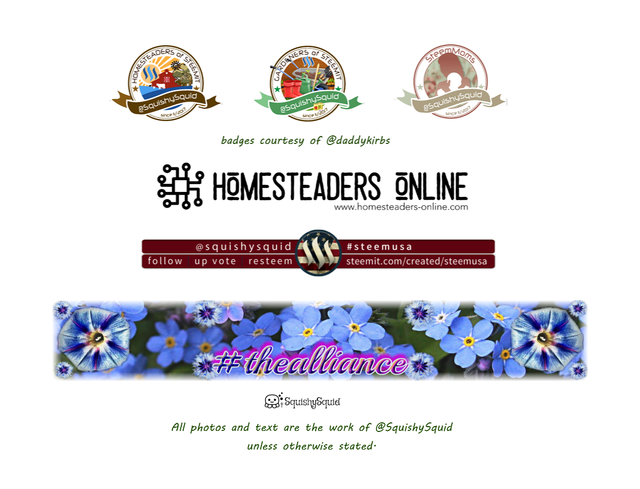 This work by @SquishySquid is licensed under a Creative Commons Attribution-ShareAlike 4.0 International License.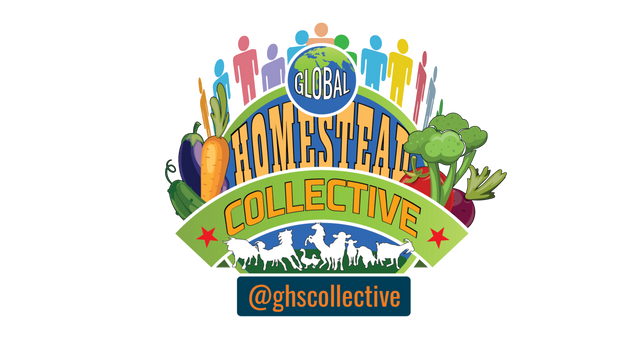 Join Us On Discord. https://discord.gg/hPJs5Rb