---
Building Communities One Trail at a Time
---
Thursday Trail Highlights

Foraging Trail :
Don't miss the foraging-trail's list of 25 great foraging posts!
Linked below, this is from their Intro.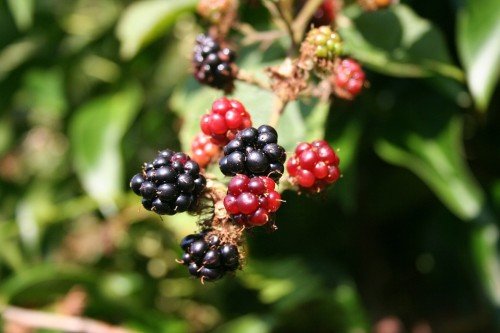 The Foraging-Trail is a SteemTrail project to grow an engaged community of people within Steemit, who are interested in foraging for food and crafts. That means making posts and comments where we all can learn, share our thoughts about foraging, and show our field trips, harvests, and what we do with nature's wild bounty. The long-term goal is that people will join Steemit to be part of specific communities – like Foraging - because they are so active, engaging, and supportive. Focused Steemit communities will provide more structure for getting new people connected easily, without drifting away in confusion or frustration.
https://steemit.com/foraging-trail/@foraging-trail/foraging-trail-curation-update-and-list-4-weeds-crafts-fishing-mushrooms-and-more-so-much-foraging-on-steemit
---

Live Hangout on Discord :
Just about every night at about 7:PM EST which is 12:00 UTC, eight or ten folks, curators, the admins, an occasional author, and hopefully some new people, gather around their microphones and talk about Steemit, Steem Trail, and our individual Trails. This is where you can ask those questions, point out any concerns, meet the folks and get at least a voice to go with the name. If you are lucky, you might even learn how to pronounce some of those names, like
@baerdric
and
@uwelang
Check out the
Hangout Schedule Channel
or just click the link below when it gets close to time.
https://discord.gg/fRzJjXm
---

Yoga-Trail Explodes! :
This is not really a spot about
the Yoga Trail
. I mention it because, having mentioned it last Thursday, the amount of Yoga posts I have available to curate has increased by about 1000%. That means 10 times as many. Just think how that would affect your trail or your community. Trying to stir up interest in 1967 Opel Kadetts? Send me a blurb. Sure that fans of bird watching are on Steemit but shy about bringing it up? Let me push the tag for you. Think that the music of Justin Bieber has been vastly underrated? Keep it to yourself.
---

A Trail for which YOU may be the curator we need :
Celebrity-Trail
- I'm surprised this is as haunted as it seems to be. There was a post yesterday, but very few before it. Folks like the celebrities, I know that because a celebrity told me they do. Sure, they get a lot of crap for talking about politics, but folks like it when they stop and get back to being a celebrity. Personally, I like to
not
know who the people in my movies are. It distracts from them being the character in the movie. But most people like to follow them and spend time doing so and writing about it. You should try posting some movie reviews and celebrity news posts in the trail, you might become famous for it, then you can be the celebrity! Ask about it at
SteemTrail
---
Special thanks to
@vegascomics
and
@rigaronib
for the Header image. The new version gives much more dimension, IMHO.
---
---
Follow these links for more information on: