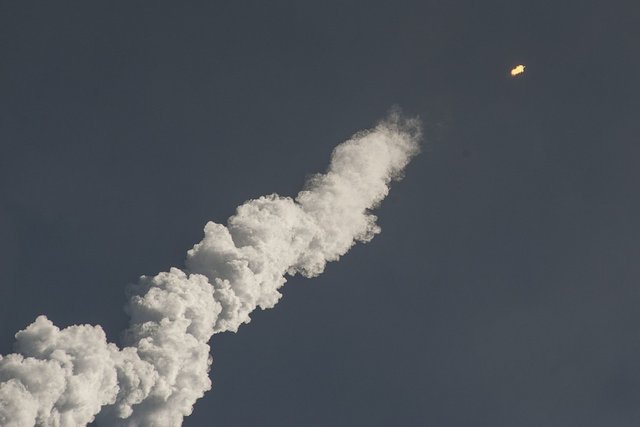 Image by SpaceX-Imagery from Pixabay
Steem Power Delegation Competition for Steem Terminal by c0ff33a
Hi everyone. I'm @justclickindiva, and I am a small account on the Steem Blockchain.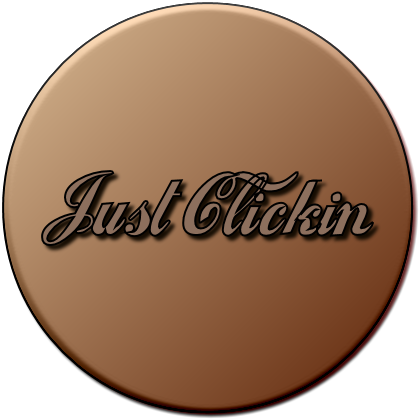 Here's my story:
My offline life involves me being a Christian, a mom and grandma (Nana). I'm passionate about Rock and Roll, cooking, traveling in my RV, genealogy, and antique collecting. I hope to add scrap booking as a passion if can ever get started on my 1,000 pictures taken with an old Poloroid. When I was younger, I loved to write. I'm just now returning to it since my retirement.
I've been online for about 10 years. My online presence involves affiliates marketing and recreating my personal website. I ventured online as a favor to someone, with little time to devote to it. I was then introduced to the affiliate marketing program, Click Track Profit ("CTP").
Why I joined the Steem blockchain?
I've only been a member of the Steem blockchain since July, 2019. Before then, I didn't know it existed. I wasn't a blogger, nor did I have a blog site. After CTP relaunched in July of this year with a new focus on affiliate marketing training for its members, I was determined to focus on their training and learn all I could. The Steem blockchain and digital currency were two of the lessons I was exposed to. CTP's training lessons walked us through how to join and navigate the blockchain and CTP's new social platform, CTPTalk.
I have to be honest and tell you that I joined partly to complete CTP's training lessons. After joining, I figured I'd poke around a bit and see what I could learn about cryptocurrency.
What I like about the Steem blockchain?
I had no idea the breadth of the blockchain. It's only been three months, but I feel I have learned a little. What I like is the fact that there is a significant amount of diversity here. Never in one place have I encountered many talented people from different countries and diverse backgrounds who share opinions, advice, ideas, and their expertise in their niches. They take me on their journeys through insightful blogs related to :
Blockchain markets;
Cryptocurrency;
Steem and related issues;
Personal development;
Travel adventures; and
Photography.
Despite the diversity, they all share a common goal: to make the blockchain a unique place. A place for everyone. I feel I've only begun to scratch the surface. I definitly plan to broaden my experience and knowledge here. Finding out all I can about cryptocurrency and pushing me into the 21st century will help me in this digital age we now live.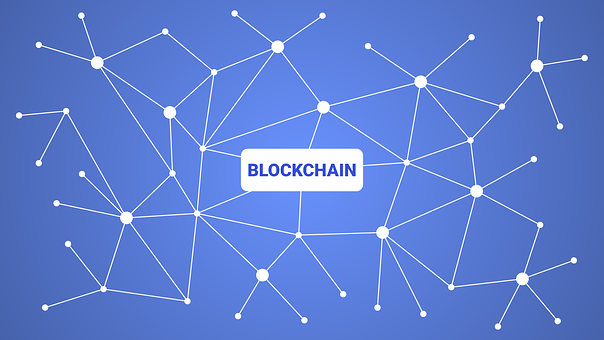 Image by mmi9 of Pixabay
I have accomplished the following as of this writing:

[Reputation: 55]; [Followers: 53]; [ Posts: 249]; [Following: 55]
My journey here has been a slow one. But I do feel I have reached a few milestones. And I love contests. Also, I have found an outlet for my writing. Several Tribes are available to me to post my fiction and non-fiction works.
What I have found I dislike:
I haven't been a member of the blockchain long enough to encounter any serious issues myself. I do, however, read numerous posts from others expressing concern about aspects of the blockchain I don't understand yet. So I can't offer an opinion. I hope to learn more in the next six months to one year.
People who have helped me since I joined:
After joining, initially I didn't pay much attention to what was going on in the blockchain. But the following individuals made a difference in opening up the world of the Steem blockchain to me:
@mamasez and @kirkoliver in my CTP Team kept encouraging me to start using Steem and blogging. They inspire not only me, but others as well. They are both excellent leaders and Traffic Exchange site owners.
@jongolson. His numerous posts updating people about his CTPTalk Tribe and other valuable information to help them be successful on the blockchain. His recent post, The Content Creator Survival Kit For Steem, shows us where to find free tools to give us inspiration to create content each day.
@ph1102. His numerous posts are a valuable resource to me. He explains the blockchain in easy-to-understand language. He has a School of Steem series that breaks down the complexity involved in operations performed on the blockchain. In his latest post, he explains Staking and the benefits of doing so.
I can't say enough about the numerous other Steemians who have followed me to track my progress on the blockchain. They provide ideas, feedback, guidance, and tips on how to work more efficiently. They also help me and others understand the blockchain and how it works. Through their excellent blogs, they break down the complexity of it all and guide us step-by-step through the issues they are passionate about. I have learned so much from them and enjoy reading their posts.
I truly appreciate the several Tribes and members who hold contests to help small accounts like me increase their Steem Power. When I first started to comment and vote, I ran out of resource credits. I was devastated. I didn't know how to get more. I wasn't posting every day to acquire more Steem Power. In fact, I was told I needed it, but didn't pay attention. Generous donor, @jongolson, donated me some SP.
My biggest supporters at CTP informed me about several Tribes that they thought would be a good fit for me and my writing. I have taken their advice and joined some of them. My writing has finally found a home. The people I've met in those Tribes have been supportive and encouraging. Below are the Tribes I belong to so far: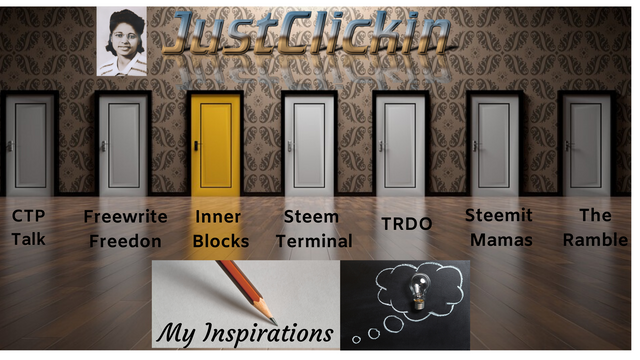 Made in Canva with Images by quimono and TeroVesalainen of Pixabay
What I feel has happened on the Steem blockchain that helped me:
I have managed to amass a small collection of various Tokens. I have the most Tokens for CTP. In his recent post, @jongolson reported that the CTP Token (i) was now listed on the SteemLeo DEX, and (2) will have it own IPN soon. Since I have some CTP Tokens, I will wait to see how this will help me on the blockchain.
What I feel has happened on the Steem blockchain that discourged discouraged me:
It's only been three months, and I have not experienced any negative events on the blockchain that have discouraged me.

I only have 1.257 Steem Power. My SP just seemed to crawl upwards. My rewards to others are very small as well. I love contests, so I entered this competition in the hopes of placing so that I can acquire more Steem Power to spread my rewards to even more deserving authors and curators. If the purpose of the blockchain is for its members to invest in it, and the blockchain in return reward and invest in its members for the dual purpose of sustaining and growing, then I would like to be one of the Steemians with the power to do that. After studying and learning more, my goal is to become a curator in one of the Tribes.
Thanks for the contest and the opportunity to tell my story.
---
JustClickin logo made with Logos and Graphics Generator by CoolText.Com
---