Local Man Joins Cult, Kills 300,000 in Terrorist Attack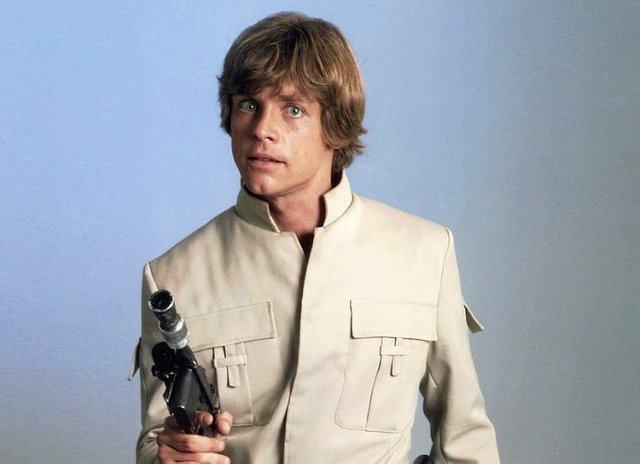 Tatooine, Outer Rim - Local Man Luke Skywalker has been charged for carrying out a recent, historically brutal terrorist strike, taking the lives of 300,000 people at the DS-1 Orbital Battle Station, Death Star. The motivations for the strike have been said to be of deeply religious origin.
Growing up without his parents, after a military strike killed his family, farm boy Luke Skywalker was radicalized in his mid-twenties and grew up to be a religious leader himself. Skywalker blamed the government for the loss of his parents and found comfort in a rather strange, ancient cult about glow wand fighting and speaking in a reverse pattern.
For these reasons, it was difficult for Steemstreet Journal to get a coherent interview from the man.
With his father absent, Skywalker formed a close relationship with religious fanatic Obi Wan "Ben" Kenobi, a wanted criminal across space. Kenobi convinced Luke to leave his surrogate family behind because he was needed in the army of God - which Kenobi called Force.
"Luke is a prime example of what a modern society with broken families can do to a young man; with no attachments, no roots, no real home, a young man can easily become radicalized and made to commit the most outrageous of acts. I fear Skywalker is just first of many", our expert on sociology Karl Knowhow tells us. "This was a cry for help, first and foremost."
With teachings such as "Clear your mind of questions" and "Unlearn what you have learned", young men are easily indoctrinated by this cult to do as commanded, with full trust in authority.
In the wake of these events, it is finally time for us as a society to sit down and really ask ourselves the hard questions of how we are treating our young men.
Luke Skywalker is currently wanted in 56 systems across the galaxy and is still on the run He is extremely dangerous and most likely armed. Do not attempt to make contact. All sightings must be reported to your local authorities.
Steemstreet Journal would like to send their condolences to all who lost their family members or loved ones in this terrorist attack.