«I think I can safely say that nobody understands quantum mechanics.»

Richard Feynmann
One of the most complex and at the same time most important concepts to understand in quantum mechanics, is the wave function, it turns out that all the elementary particles exist in their respective quantum fields, so, we can talk about the electron field, the field of Higgs, the field of quarks, etc. In another moment I will tell you about the whole particle zoo that exists, the fact is that we can imagine the field of each particle as a kind of grid that fills the entire universe, and each box of that grid will correspond a probability that a particle, whether or not located there, this probability is what we call the wave function.
Imagine now any particle, for example, an electron, let's call it Pablito, and Pablito is usually found in one of the atoms of the big toe of your left foot, and that grid in which Pablito lives and occupies the entire universe, is intercepted with the space occupied by the big toe of your left foot in the universe, and the value of the Pablito wave function, it will be greater in those parts of the reticle that are intercepted with the big toe of your left foot, that is to say there will be a greater chance that Pablito is on your left foot than outside him.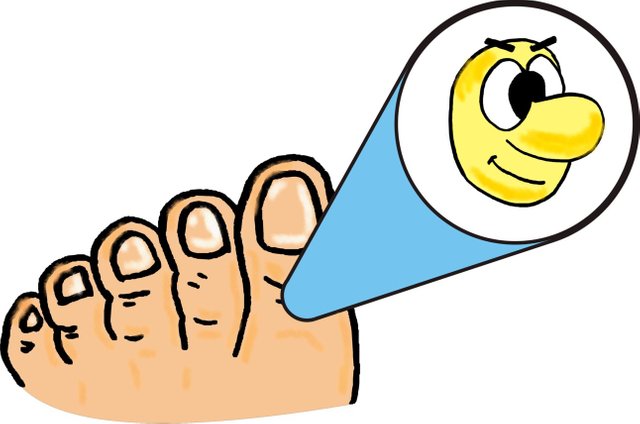 Meet Pablito.
But let's look more closely at your left foot, let's think Pablito, they have a girlfriend named Lucia. Lucia is a cute proton, and both live in a hydrogen atom of one of the chains of DNA, in a mitochondria, in a cell of the dermis of the big toe of your left foot, the house of Pablito and Lucia has something like 0.24 nanometers wide, let's say it is very small, but there is no problem, Pablito and Lucia are much smaller. Lucia all the time is in the center of the house, the nucleus, while Pablito walks from here to there in the house, without ever being quiet, walking around Lucia, Pablito walks in what is called the cloud of electrons, if we put the grid of the field over the house of Pablito and Lucia, it turns out that we find that, the value of Pablito's wave function is many times greater within the electron cloud of his house, than anywhere else of the big toe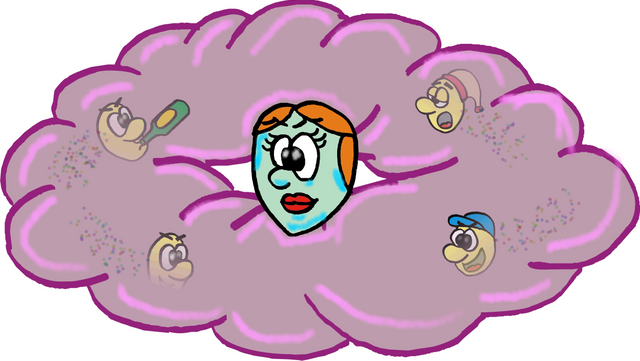 It turns out that it is not possible to know with certainty, where the hell is Pablito, even when he is at home, what almost always happens, why?, because Pablito is and is not, anywhere in his house at all times, Pablito at all times have a probability greater than zero and less than one, to be anywhere in his house at a specific time, what happens if we use some mechanism to know where Pablito is? as for example if Lucia shouts from the nucleus :
At that moment Pablito takes his head outside the electron cloud and responds in a complacent tone:
Here I am honey, what do you need?
At that moment, it is revealed to us, just like Lucia, exactly where Pablito is, then its wave function for that particular grid point happens to have a value equal to 1, while for the other places of the grid in the rest of the universe it becomes 0, that moment is what we call the collapse of the wave function of Pablito and it is the moment in particular in which his state, in this case, his position, becomes known .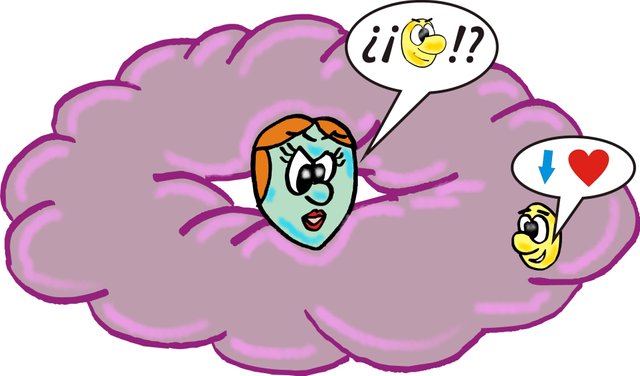 So, in conclusion, the whole universe is full of quantum fields, which correspond to the different elementary particles that exist and a disturbance in that field, as an effect of the collapse of the wave function, is what we call a particle, be it a quark, a Higgs boson or Pablito.
I hope that this brief explanation has served to understand the concept of quantum field and wave function, because we will use it again in other posts.
I tried to use a slightly more humorous style to explain the subject, I hope it was not too heavy, I also incorporated some of my own illustrations, your comments will be well received, so I can know if I'm on the right peth, and if you liked it, vote and resteem and if not like it, also do, you will not lose anything, learn cheetah, which accuses you of plagiarism, but still votes. Thanks for your attention.
Text and original drawings by @amart29, Barcelona, Venezuela, June 2018

Referencias:
Francisco R. Villatoro. "Qué es un electrón en la teoría cuántica de campos". La Ciencia de la Mula Francis.
Wikipedia. "Función de Onda", Wikipedia.
Wikipedia. "Wave function", Wikipedia.
Sergio Barra. "Algunas cifras y analogías sobre los átomos", Xataka Ciencia (2012)
Khanacademy. "Función de onda cuántica", Khanacademy