Day 3 of my holidays in Sweden, Uppsala and today I will share some more weird plants that I came across in the local "Tropical Greenhouse":
The first one was this weird thing I came across that looked like...well...an ass!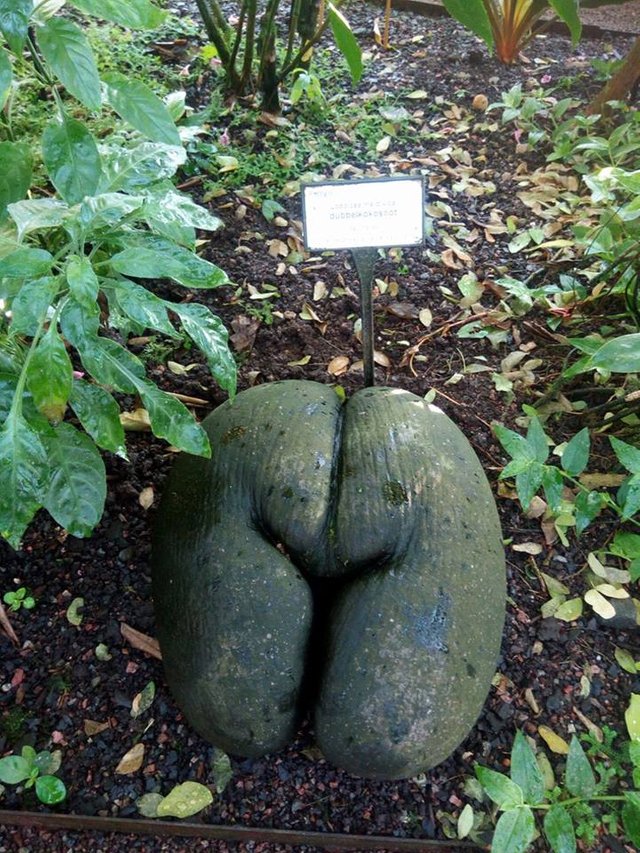 After returning to base and googling "Lodoicea maldivica" I discovered that this ass-thing is the fruit of a tree commonly known as sea coconut, coco de mer, or double coconut, a monotypic genus in the palm family. The species is endemic to the islands of Praslin and Curieuse in the Seychelles.
Interestingly, this plant holds 5 botanical records: 
It produces the largest wild fruit, up to 42 kg
The mature seeds weigh up to 17.6 kg and are the world's heaviest
The seed upon germinating produces the world's longest cotyledon, up to four meters
The female flowers are the largest among all palm trees
It is the most efficient plant known at recovering nutrients from moribund leaves.
And it turns out I am not the only thinking the fruit looks like an ass:
This association is reflected in one of the plant's archaic botanical names, Lodoicea callipyge Comm. ex J. St.-Hil., in which callipyge is from Greek words meaning 'beautiful buttocks'. [source]
Here's a photo of how the trees look like: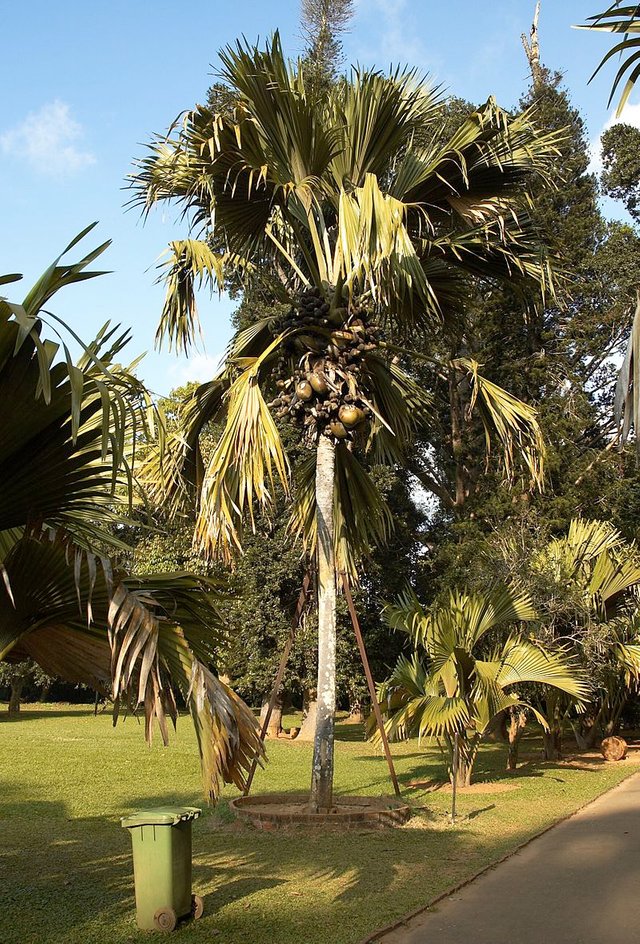 (credit)
I was also very lucky to see for the first time in my life the carnivorous pitcher plants (Nepenthes) :D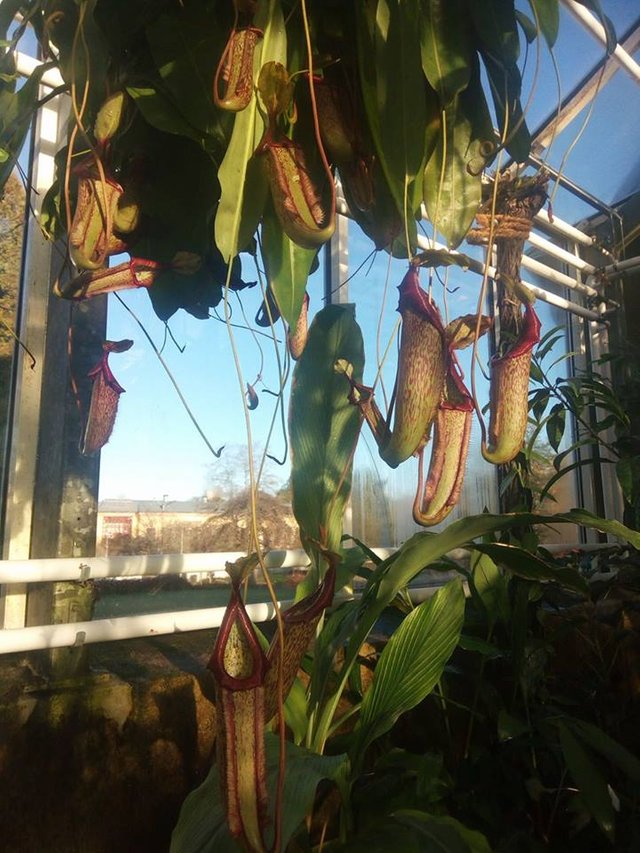 The last plant that really intrigued me was this one: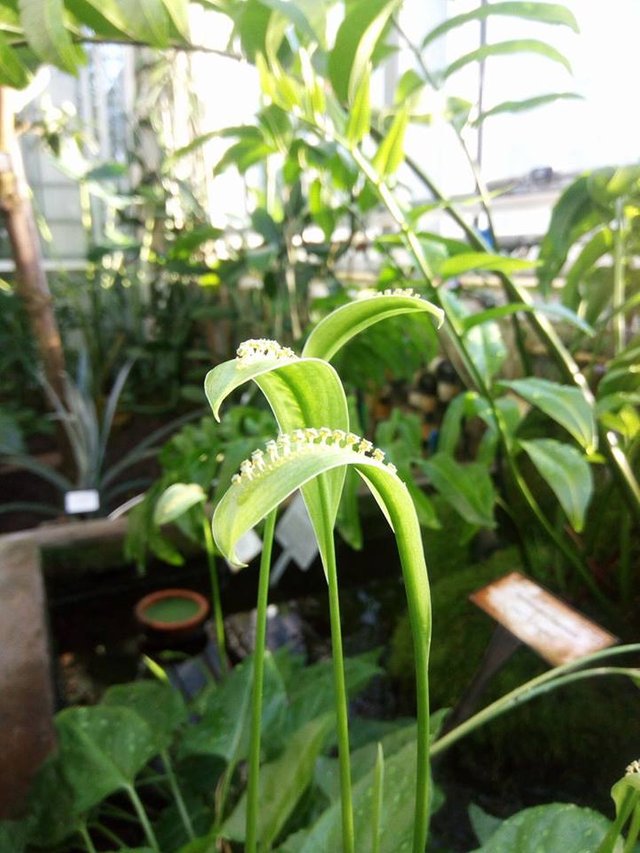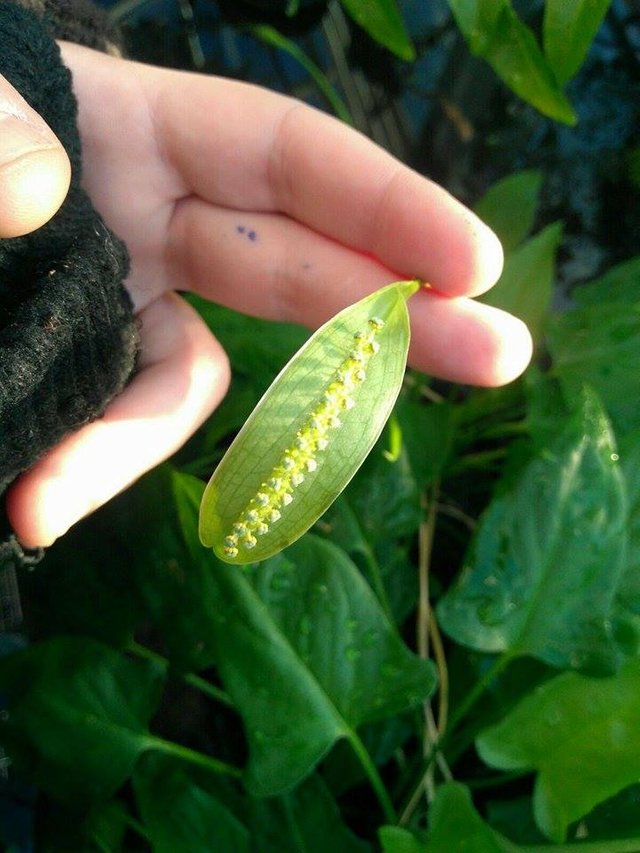 This plant belongs to the Spathicarpa hastifolia species and not surprisingly most spathicarpa species are commonly known as caterpillar plants.  These plants are best known  for the fact that the entirety of their spadix is fused to the spathe.  
So these are the three plants that I enjoyed the most in the Tropical Greenhouse of Uppsala. Of course that wasn't the only place I visited today and we spend a good time of the day in other museums and sights of the city. 
We even got to see a T-rex...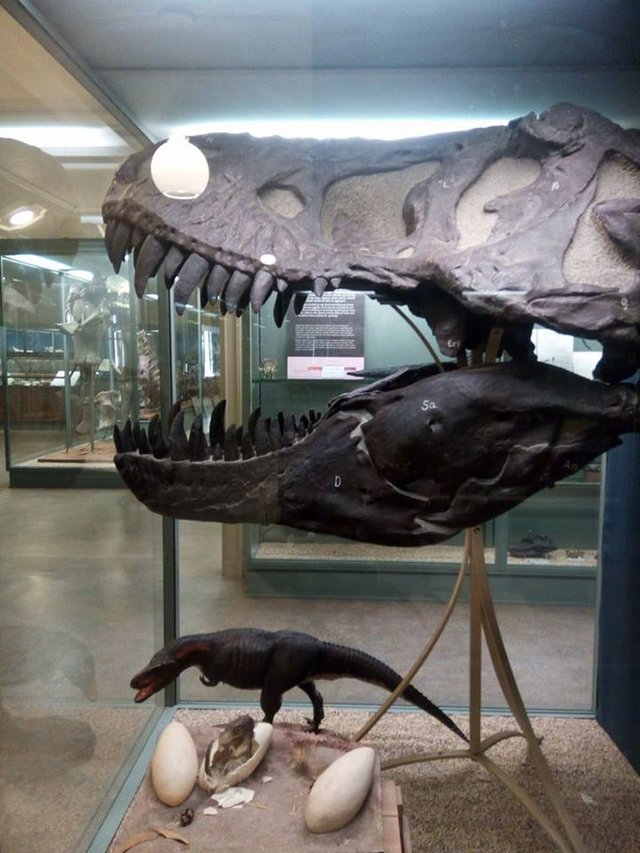 and a Triceratops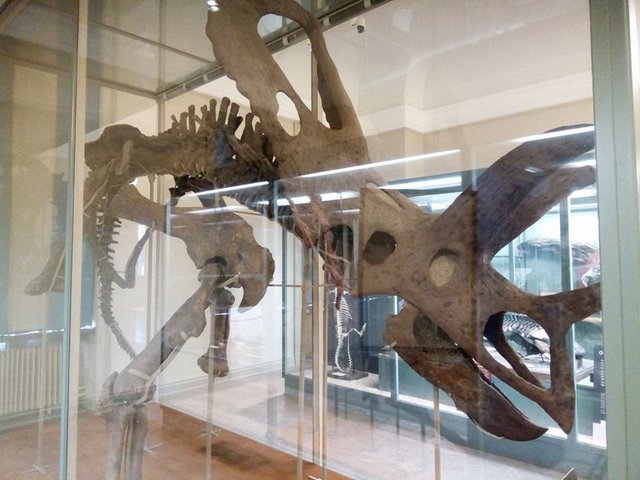 Well, there's more to say but these are the stuff that got me excited the most. 
Overall, although Uppsala is a small city it has some really great museum collections to check out. Exhibits includes plants, dinosaurs, viking-stuff, art (modern and old), egyptian (even mummies) stuff, science history, medicine history and so may other. Definitely worth a visit :D