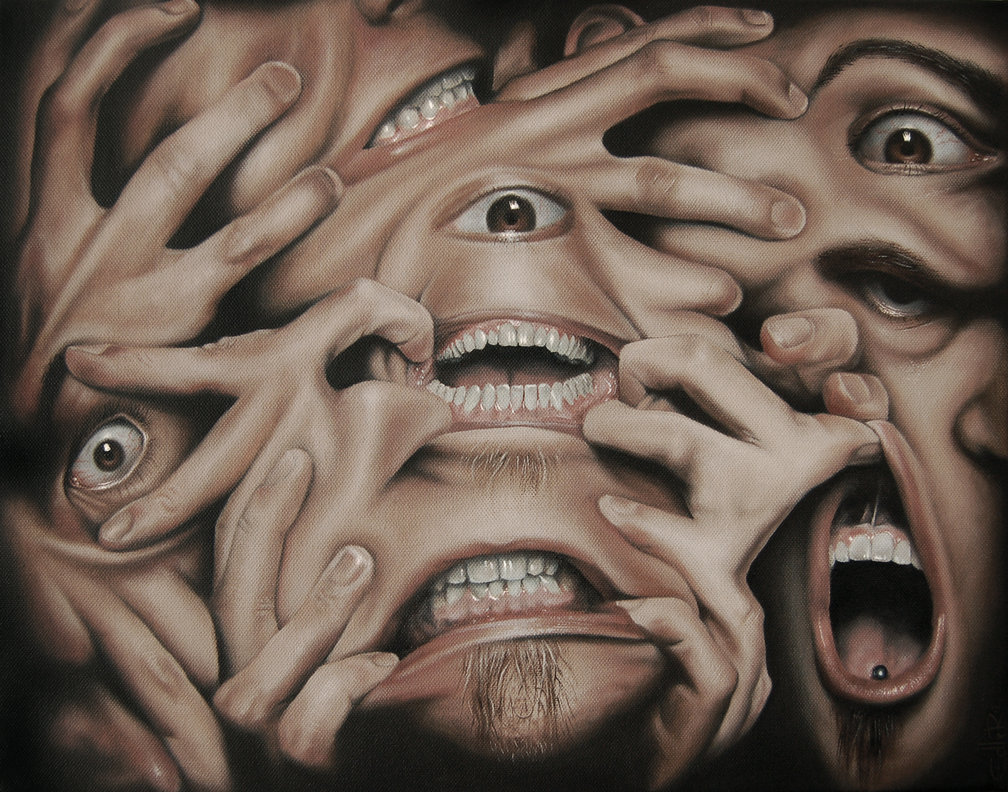 credit
Part of what makes hallucinations so striking is the sufferer's inability to distinguish between fantasy and reality. We review what things can cause hallucination.
The perception is the ability to capture information from the environment through a set of actions in the form of stimulus for end learning . It is the result, then, of a process of selection, interpretation and correction.
In many cases, deficits in perception are related to a mental disorder , such as schizophrenia . However, it does not always have to be conditioned to this, because the human being can be, for many other reasons, the victim of a disturbance in his way of seeing and interpreting reality. Given this problem, the result (from the trigger that is) is common: the experimentation of distortion and deception of the mind itself.
Hallucinations are the most common form of these cases of perceptual alteration . It occurs in the absence of a stimulus that triggers it, but giving the sensation to the sufferer that it is completely real .
These can be caused by different reasons: schizophrenia, depression, epilepsy, tumors, substance use and even in small moments of stress or anxiety.
There is a wide range of different hallucinations, depending on the sensory modality in which they appear. The four major fields in which it is classified are:
visual hallucinations,
auditory,
taste and smell,
haptic.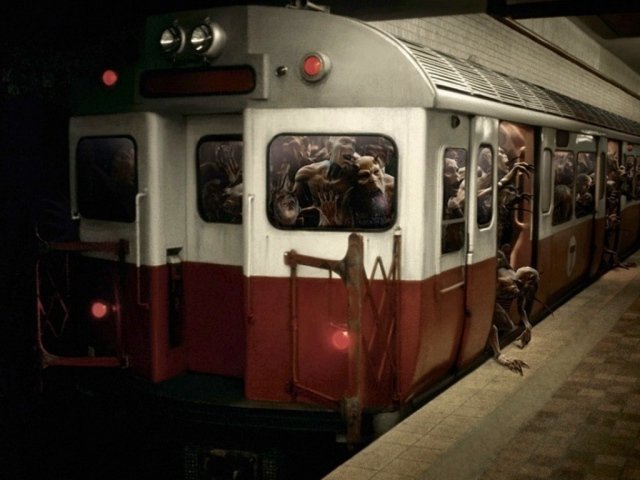 credit
The **visual hallucinations ** occur when the subject sees something that is not real . The distortion ranges from the visualization of small flashes to people, imaginary beings and even lived scenes. Within this modality, some more striking subcategories are the " Lilliputians ", in which the size of what we see does not correspond with what it would look like in reality (for example, a giant bee) or the " autoscopia ", by which The person can see himself from the outside of his body. These hallucinations are very common with the consumption of substances.
The auditory , are frequent of schizophrenia . These consist of hearing something that does not exist, from a simple noise to a voice that speaks to us. In many cases, these internal voices order actions to the person .
Hallucinations of smell and taste are the least frequent of all, and are usually related to intoxication or neurological disorder .
haptic hallucinations are those produced from touch . It has distinguished between active tactile hallucinations , in which the subject believes he has touched non-existent objects and the passive , in which the patient believes he has been touched. This can be considered one of the most traumatic, since those who suffer may feel that they burn or prick them, among others. Although, on the other hand, there are also cases that experience alteration of sexual nature.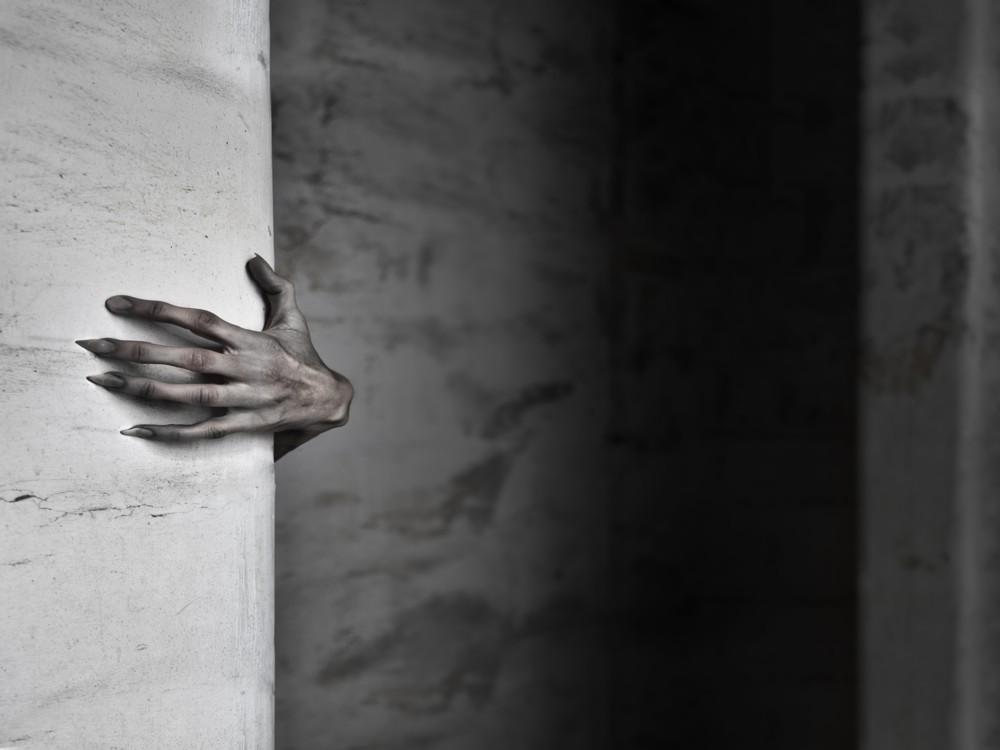 credit
About hallucinations
The hallucination are but perceptions of the individual about a smell, a sound or a vision that does not correspond to any external physical stimulus, ie are created by our mind and the only one that see, smell or hear, is the one who suffers the hallucination. The most common hallucination is to hear voices when no one has uttered a single word but there can also be hallucinations about hearing footsteps approaching, windows or doors opening, seeing beings or objects that do not exist in reality or feeling the movement internal organs
what causes them
Brain injuries
The brain is a delicate organ, so even the smallest anomalies can wreak havoc on the system. A head injury or concussion can cause a brain injury, as well as an aneurysm cancer or multiple sclerosis , among other diseases. Injuries can affect cognitive function and, in some cases, trauma to the visual center of the brain can lead to hallucinations.
shared psychotic disorder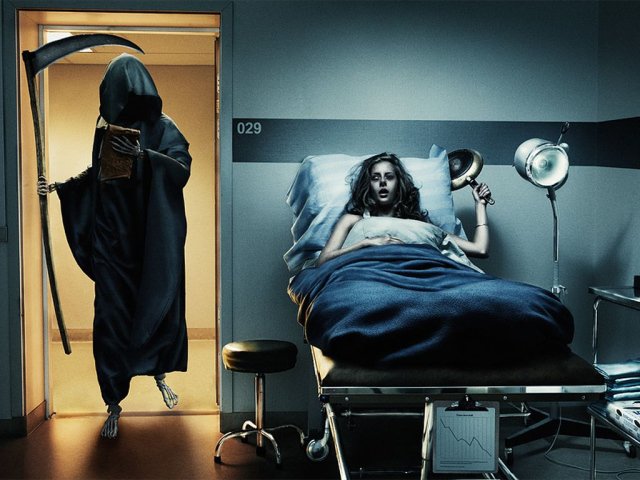 credit
The shared psychotic disorder or shared madness is a psychological condition that involves a small group of people who are under a collective delirium , a situation that reinforces the paranoid beliefs of each one. These delusions can make us suspect that our partner is being unfaithful or imagine that someone is trying to take our lives.
This type of hallucination, in which those affected present a practically identical psychiatric symptom picture, is usually triggered by stress.
Mass hysteria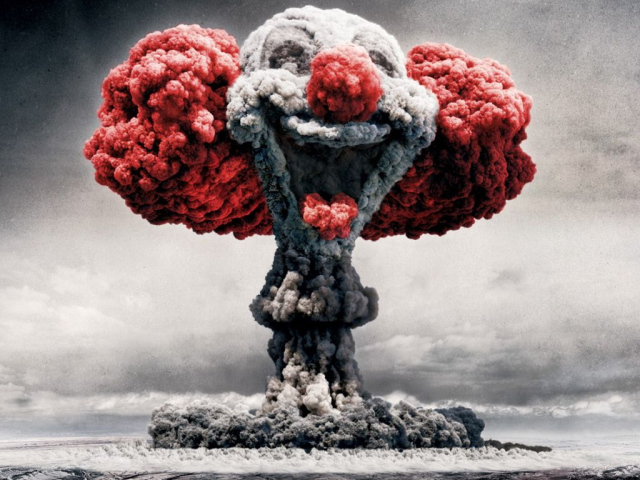 credit
Collective hysteria is similar to the previous cause of hallucinations, and occurs in larger groups, spreading rapidly, and often includes symptoms of fainting, nausea, and
hyper-ventilation.
A well-known examples of collective hysteria were the laughter epidemic in Tanzania and the Oberdan Film tragedy . Regarding the first, everything started with a joke, in 1962. In an inexplicable way, a joke caused the population of several cities in the Tanganyika region to suffer attacks of uncontrollable laughter. Event that did not end until 18 months later. This collective laughter caused pain, fainting , respiratory problems or skin rashes to the mass victim of this occurrence.
Visual disability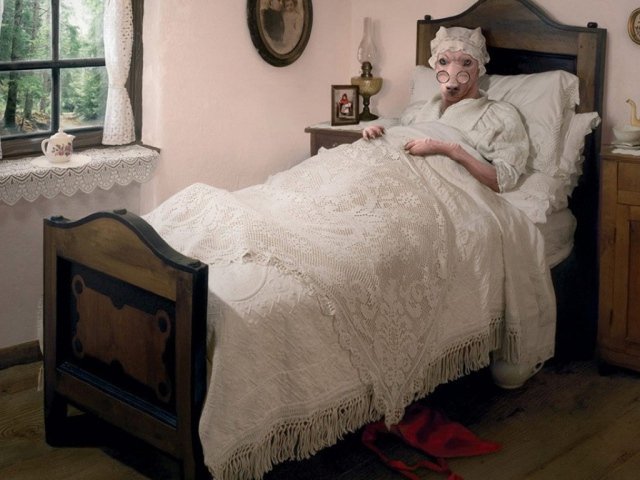 credit
The most curious cause of hallucinations has to do with visual disability , whether caused by glaucoma , cataracts, tumors or other ailments., Charles Bonnet syndrome is a disease that causes patients with visual loss a series of complex visual hallucinations. Usually these hallucinations consist of seeing faces, cartoons and patterns. It is believed that this condition occurs because the visual system of the brain is no longer receiving visual information from the eye or part of the retina, and begins to make its own images.
Charles Bonnet syndrome occurs in 10 to 40% of older adults who have significant vision loss , according to several studies
Creutzfeldt-Jakob disease ( CJD)
It is a rare degenerative brain disorder (there is approximately 1 case per million people) that progresses rapidly. It is a prion disease, similar to mad cow disease in animals, which causes neurological damage. People with Creutzfeldt-Jakob disease lose control of their extremities and their emotions , and may experience hallucination when the condition affects the occipital lobe.
Herpes
A large majority of adults have herpes simplex virus type 1, which usually manifests as an irritating but harmless discomfort
(sores of the lip) and should not be confused with heritable genital herpes sexually transmitted or herpes simplex virus type 2. However, there are rare cases, in any of the types of herpes, that at the point of infection or during the reactivation of a previous infection, can cause encephalitis or inflammation of the brain . The National Institute of Neurological Disorders and Stroke points out that when herpes causes encephalitis it can lead to headaches, fever, personality changes and hallucinations.
The syndrome of Alice in Wonderland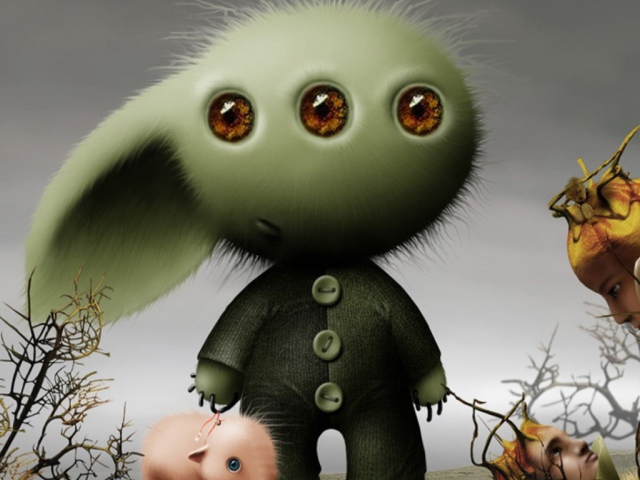 credit
This neurological syndrome is characterized by bizarre and distorted perceptions of time and space, ." Patients with this syndrome see objects or parts of their body as smaller or larger than they actually are or even altered. This rare syndrome seems to be caused by some viral infections, epilepsy, headaches and brain tumors. studies have suggested that abnormal activity in certain parts of the visual cortex that control information about the shape and size of objects can cause these hallucinations.
Clinical lycanthropy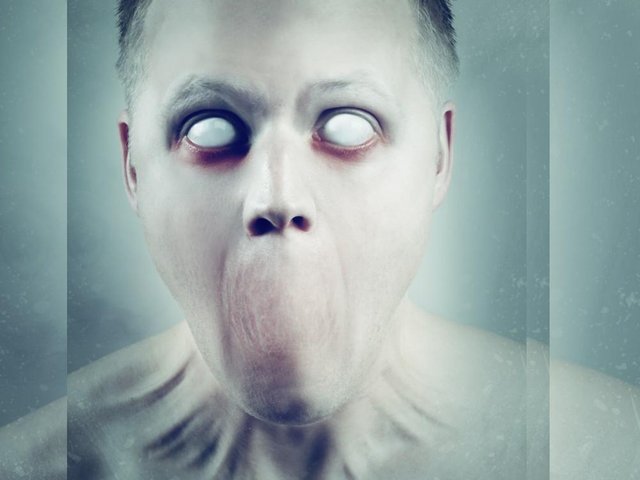 credit
In this extremely rare psychiatric condition, patients believe they are turning into wolves or other animals. This psychiatric syndrome thus causes a hallucination in which they can perceive their own bodies differently, and insist that their skin grows, sharp teeth and the claws of a wolf. Although the case of the wolf is the best known, there have also been patients who believe they are transforming into dogs, pigs, frogs or even snakes. clinical lycanthropy appears in combination with another disorder, such as schizophrenia, bipolar disorder or severe depression.
The Ekbom syndrome
Patients with Ekbom syndrome , also known as delusional parasitosis strongly believe that they are infested with parasites that move under the skin. They have symptoms of itching and biting, and in their desperate attempt to get rid of the pathogens, they can self-injure, which can cause real injuries and infections. The cause of these delusions is unknown but several studies have linked it with structural changes in the brain , and some patients have improved upon being treated with antipsychotic medications.
Alcohol
Regular consumption and large amounts of alcoholic beverages seriously affect the human brain, and in many cases, permanently. When a person is in a period of detoxification, they may suffer from different episodes and syndromes that involve auditory, visual and haptic hallucinations.
The alcohol withdrawal syndrome occurs because the levels of alcohol in the blood are reduced below the minimum threshold. This causes tremors, anxiety, epileptic crises and insomnia, and all this usually derives precisely in these sensory confusions.
The alcoholic hallucinosis consists of a psychotic episode caused by heavy drinking and forwards when the consumption ceases. Normally, at this point the hallucinations are auditory and sometimes, the sufferer suffers delirium of persecution (when trying to differentiate the disorders of reality).
Depression
The Psychotic depression is a major depressive disorder accompanied by delusions and impaired perception . These tend to revolve around the patient's depressive state, since this, apart from delusions, presents all the typical symptoms of depression.
Hallucinations on their part tend to be less frequent than delusions, but they can occur in the most serious cases. The most typical are auditory hallucinations, whose content is related to the state of decayed mood: hear voices that devalue the patient, criticize what they do or even incite them to suicide.
Cotard syndrome
It is caused by psychotic depression in its most serious state . The Cotard Syndrome or nihilist consists of a phase of total denial of the person. The patient believes that he is suffering from an internal putrefraction , from his organs, as well as experiencing the sensation of being dead or directly, not existing.
Epilepsy
It is one of the most frequent neurological disorders and is often accompanied by a depressed mood. The prevalence of psychosis increased in this type of patients, provoking delusions of persecution, thought disorder, disorganized behavior, transient and intense changes in mood , followed by auditory hallucinations, in large part.
Side effects of drugs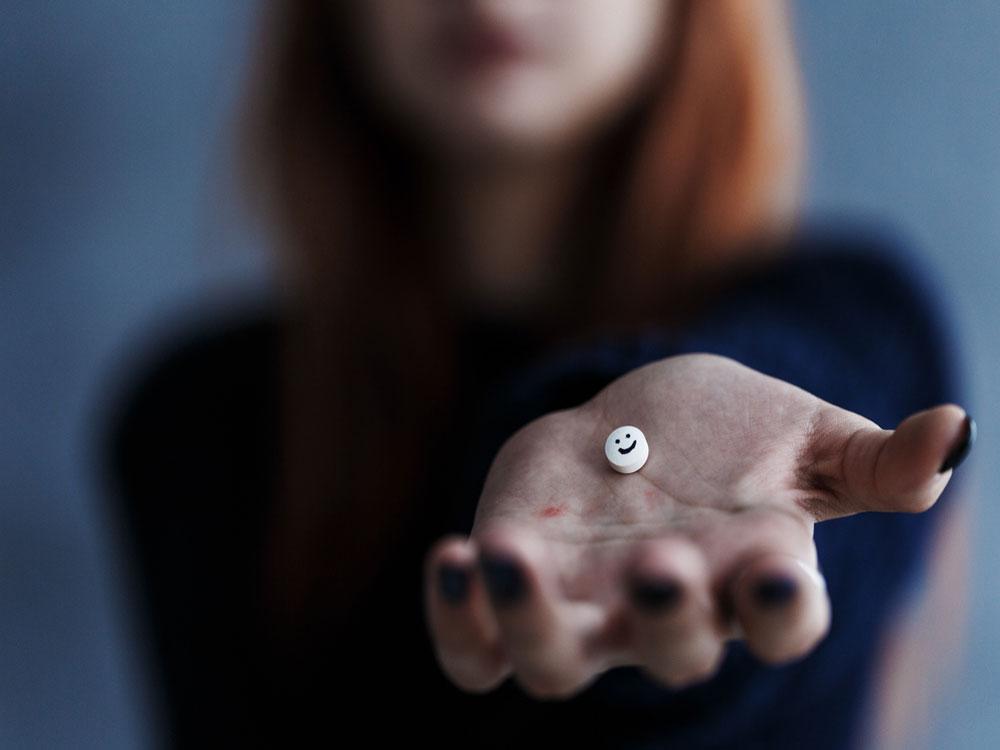 credit
There are different groups of medicines that modify a person's awareness capacity. This causes episodes of confusion and delirium , affecting the cognitive processes of the affected person. Some of these are
opioid-derived analgesics, anticholinergics, anticonvulsants , H2-antihistamines, carbamazepine , etc.
Mushrooms
Some kinds of mushroom and mushrooms can produce strong hallucinations that last for hours. The cubensis stropharia , is a fungus family of stropharias , which has psychoactive effects . Interestingly, this mushroom is not very appreciated, as it is not tasty, but it is one of the most potent in terms of psychotropic and hallucinogenic effects.
Ketamine
Ketamine is used clinically as a general anesthetic . It is considered a mild anesthetic, and therefore its use was focused on children and the elderly. Its characteristics were discovered after a large number of patients reported what they felt when they left anesthesia.
Ecstasy
MDMA is a modification of methamphetamine and has some effects that are similar to those of this compound. It is one of the most common substances in nightclubs and festivals. This can cause hallucinations, but without a doubt, the most dangerous thing about this is the overheating of the organs due to its stimulating effect. When the body temperature rises too high, it can happen that some organs stop working, especially the kidneys, and this can end the life of your consumer.
LSD
The effect of this substance were not known until late 50. The **lysergic acid diethylamide ** or LSD 25, is a potent hallucinogen . In the 60s it was consumed to a great extent, promoted by the hippie movement. It acts at four different levels : it has effects on the state of mind, on interpersonal behavior, on a sensory and perceptual level and, finally, on a cognitive level.
Phencyclidine
Phencyclidine (PCP), or also known as 'angel powder', is another of the many psychedelics that cause hallucinations to those who consume it. It was very popular in the 90s, although its first use, forty years before, was an anesthetic. It is a substance that severely affects different regions of the brain and its worst effects can include vomiting, blurred vision, loss of balance, seizures, coma and even death.
Reference
Note: All uncommon words are linked to their dictionary meanings and sites
Follow @steemstem for more vital, current, inspiring informations and discoveries that would certainly enlighten you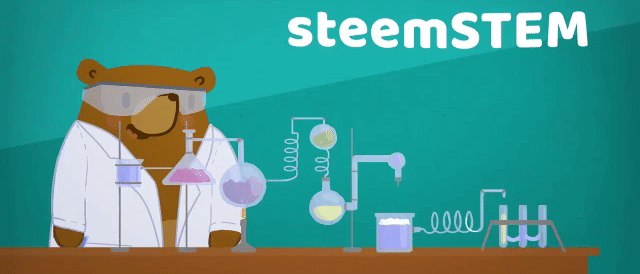 gif by @rocking-dave