Nanomotors, the self-healing for electronic devices in the future.
Nanomotors, the self-healing for electronic devices in the future
Hello community of steemit, very grateful to be able to share with you an article that I read very recently and that I found super interesting, I will start by telling you that science in many cases achieves what we thought was impossible, getting the most unimaginable from it. In the case of electronics, which is a branch of physics that becomes more and more complex every day, and since today we have it in all the devices we use for our convenience, repairing them becomes indispensable and necessary to continue with our lifestyle.
source
Therefore, several scientists joined and inspired by the human immune system, have created self-propelled nanomotors that can examine and reconstruct damage in electronic systems. Although all these experiments are still under test, if the mimes manage to pass the various laboratory tests to the industry, it may be possible to give undetermined devices that are subject to great wear the ability to self-repair, such as solar cells, flexible batteries, and electrodes.
Traditional electronics can be repaired with soldering, but electronics at a nanometer-advanced scale requires greater innovation to allow this kind of solutions to the future. A minimum opening can interrupt the flow of current and in this way make a device stop working, and this project is perfectly molded to a better use and use of each one.
The gadgets, which are small practical devices and very innovative, used for indeterminate everyday applications are increasingly present everywhere; in surgical implants, clothing, molecular medicine, among others. It is difficult to get different ways to repair circuits, battery electrodes or other components when they have nanometric dimensions. Changing devices or even complete parts can be very expensive and complex.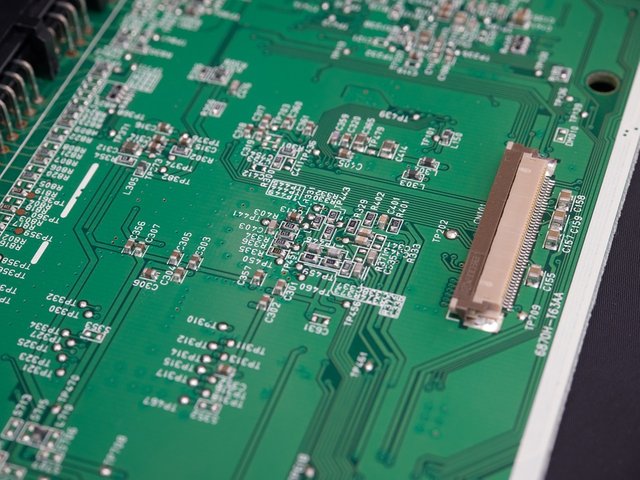 source
Currently, a team of scientists led by Joseph Wang and Li Jinxing, at the University of California in San Diego, United States, have advanced towards the goal of self-repair of electronic devices, obtaining ideas of nature, which can help in the search for a feasible option.
The main tests of the innovative system revealed that the nanomotors gradually approached the surface of a broken electronic circuit, connected to a light-emitting diode, until it was fixed at the point of damage, achieving a bridge between the two sides. Since the particles are made of conducting metals, they gave way to the current flowing again and the light-emitting diode came back on.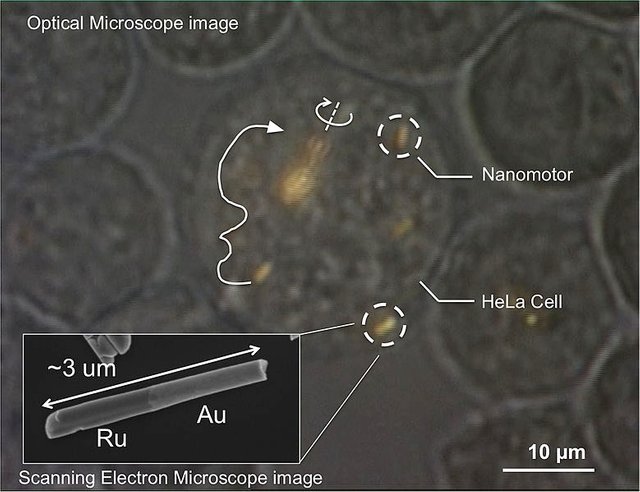 source
In Wang's laboratory, a technology that can be used to repair sensors and flexible batteries is being developed. Finally, nanomotors can be ideal for electronic components that are very difficult to repair, such as the conductive layer of solar cells, which are trapped in harsh environmental conditions and are exposed to greater damage.
References: