Today we're exploring a major breakthrough that might give us the keys to reversing much pain and many diseases.
(If science is not for you, just skip the Science section.)
We all have loved ones that at one time or another had to suffer from pain and disease. Science is getting close to taking control of it.
---
Too much inflammation causes much suffering
One thing that is common among almost every disease, cancer and chronic pain is inflammation. Our bodies naturally make inflammation to resist damage by bacteria and to help us heal. But too much inflammation is not good. Most diseases and cancers have taken advantage of this and cause our bodies to produce too much inflammation. In fact, it appears that without this over-production of inflammation most cancers and diseases could not survive.
---
The Science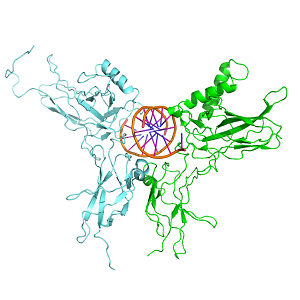 DNA (orange), NF-κB (green), RelB (cyan)
This computer generated image shows the root cause of inflammation. NF-κB (nuclear factor kappa-light-chain-enhancer of activated B cells) protein (green) with RelB (cyan) interacts with DNA (orange) causing DNA to produce the molecules that make inflammation.
NF-κB is found to be overly active in many inflammatory diseases, such as arthritis, asthma, atherosclerosis, chronic back pain and many others.
---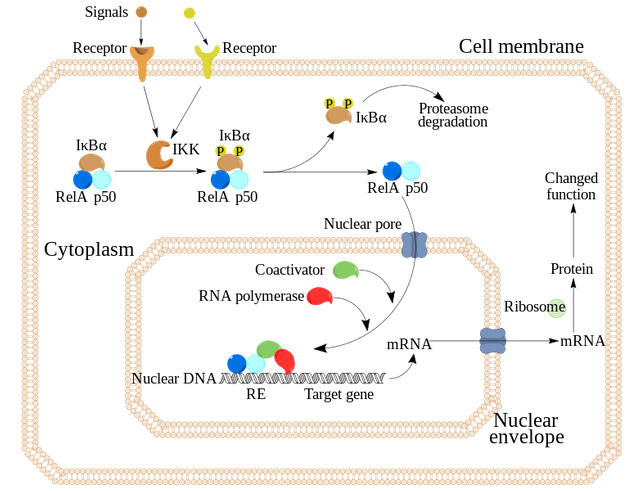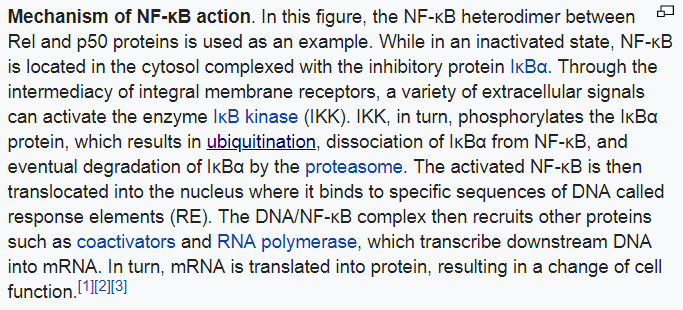 ---
The scientist
Dr. Ranjan Sen, Ph.D discovered NF-κB, the key to inflammation.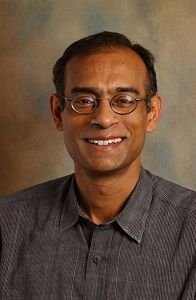 ---
Human trials
Researchers are now at the stage of human trials to test new drugs that are designed to reduce the amount of activated NF-κB that our cells make. This is expected to reduce the high levels of inflammation and allow our bodies to heal faster.
---
Food
Besides the new miracle drugs coming available soon, we can reduce inflammation with certain foods and spices. Some of the better ones are turmeric, ginger, garlic and hot peppers.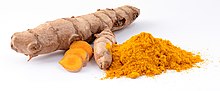 Turmeric is the main ingredient in curry. It's also found in mustard and several other foods.
As you can see below, turmeric is highly recommended by Dr. Al Sears, M.D.
---
Recommended reading
https://alsearsmd.com/2016/09/turmeric-natures-miracle-root-for-disease/
https://en.wikipedia.org/wiki/NF-%CE%BAB
https://en.wikipedia.org/wiki/Inflammation
https://en.wikipedia.org/wiki/Turmeric
http://inflammationfactor.com/look-up-if-ratings/
http://www.theredheadriter.com/2012/08/anti-inflammatory-and-if-rating-healthy-diet-foods/
https://theconsciouslife.com/top-10-inflammatory-foods-to-avoid.htm
---
Science references
https://academic.oup.com/carcin/article-abstract/39/3/503/4830875?redirectedFrom=fulltext
http://pipelinereview.com/index.php/2018022867489/DNA-RNA-and-Cells/AnGes-Announces-First-Patient-Treated-with-NF-kappa-B-Decoy-in-Phase-Ib-Study-to-Treat-Discogenic-Low-Back-Pain.html
https://www.ncbi.nlm.nih.gov/pmc/articles/PMC2777480/
---
More on Dr. Ranjan Sen
https://gradimmunology.med.som.jhmi.edu/faculty/sen_r.html
https://irp.nih.gov/pi/ranjan-sen
http://www.bio.brandeis.edu/faculty/sen/Sen_Symposium_2016_FINAL.pdf
Pictures are from wikipedia.org except Dr. Sen's picture is from nih.gov
---
You are welcome to comment, upvote and/or resteem.
---
Thank you for viewing.
---