LION 2 - Diamond / Nickel / Deuterium elemental comparison, virgin and post experiment
Video 1: LION 2 - Diamond mining analysis overview

The industrial diamond in Nickel disks were taken from a green 3M Diapad abrasive pad which is available internationally for the purpose of rounding the edges of cut glass sheet amongst other uses. MFMP volunteer Alan Goldwater in California shows how to easily remove them from the pad.





Video 2: Removing diamond nickel 'cookies' from 3M Diapad with Alan Goldwater


In the following video, you can see the so-called 'cookies' up close. Video was taken with a NURUGO Micro lens attachment for smart phone based microscopy on a Samsung S7


Video 3: Close up look at the virgin 3M Diapad 'cookies' with Bob Greenyer
Analysis
They can be seen in the image below circled in red, prepared to go into the scanning electron microscope. They are approximately 2.5mm in diameter with variation often mostly due to some diamonds jutting out from the nickel that holds them in place.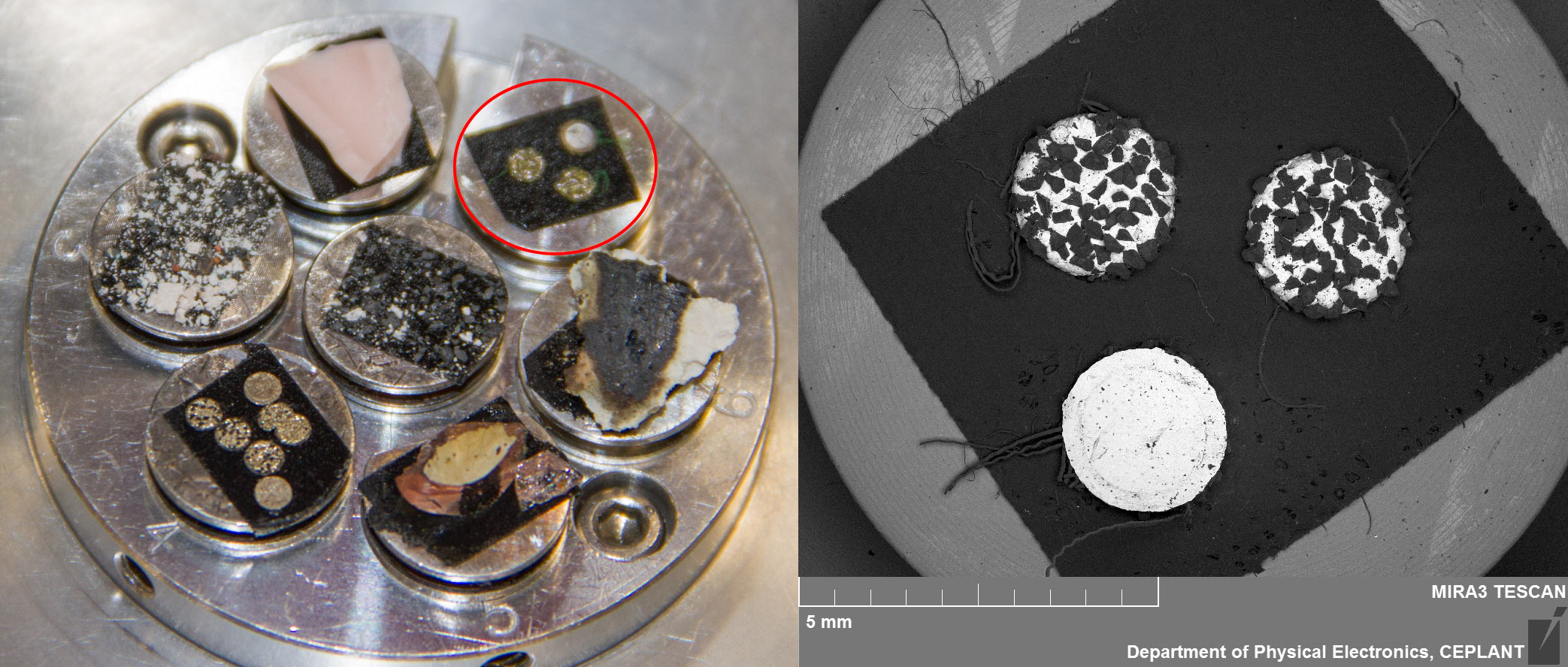 Fig 1: Virgin disks: Left - on SEM sample holder | Right - image from SEM
Top Side Overview
Nickel, Carbon, Oxygen and potentially traces of Sulphur which appear to be located on the Nickel

Video 4: Elemental distribution determination using EDS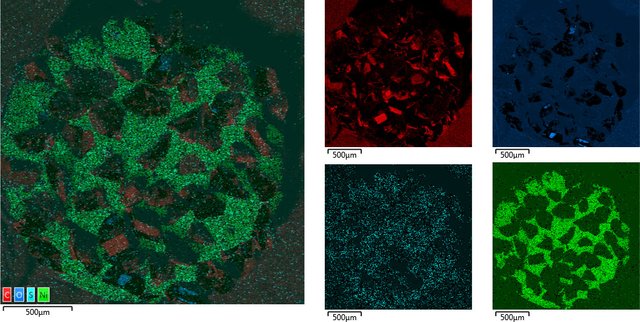 Fig 2: Carbon, Nickel and Oxygen distribution on virgin 3M Diapad 'cookies'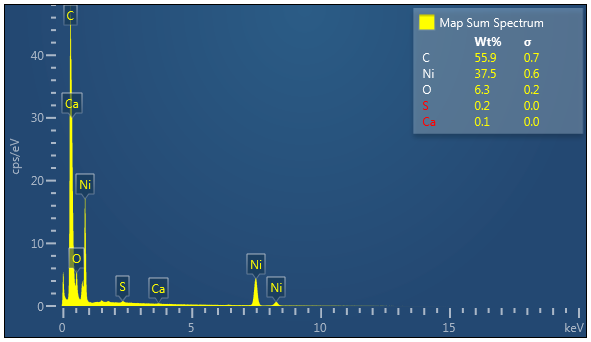 Fig 3: Carbon, Nickel and Oxygen % weight ratios including the 'cookie' sample holding carbon tape in background
Zoom in on Diamond tip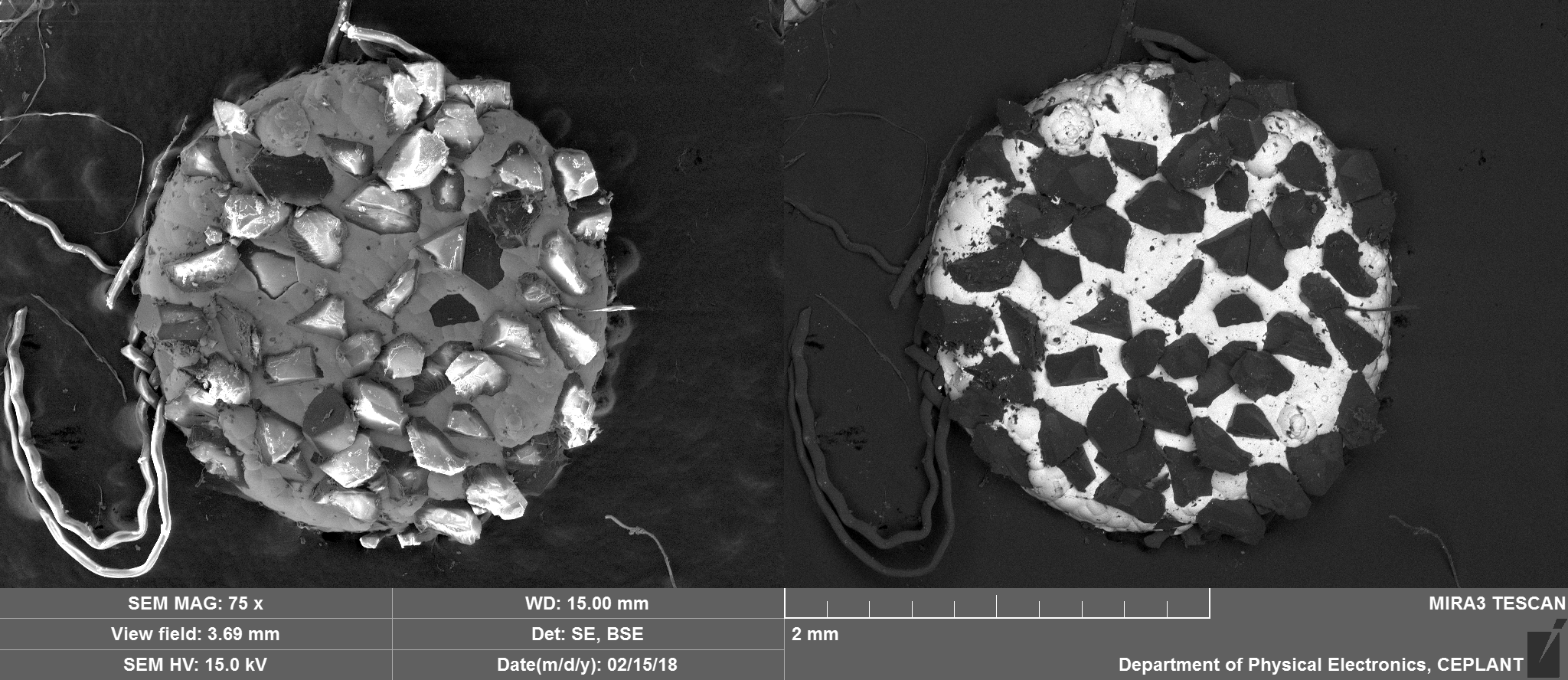 Fig 4: Single diamond under SEM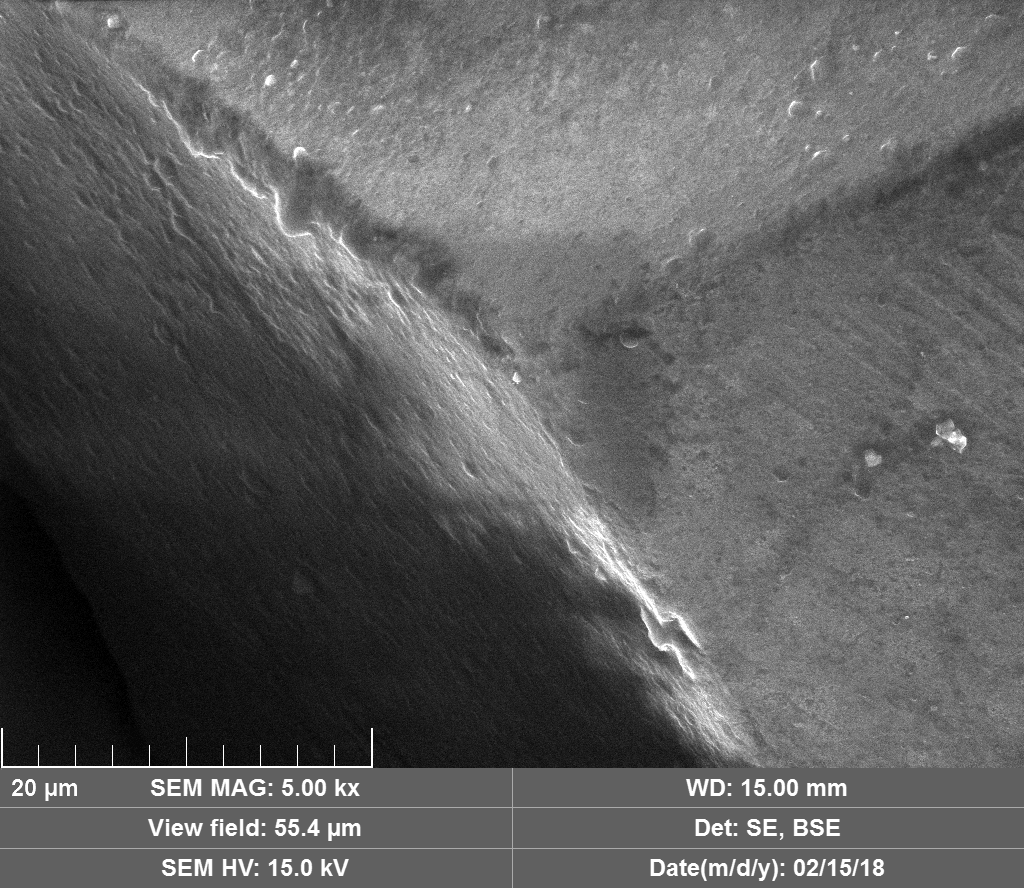 Fig 5: High magnification on a diamond tip
Video 5: Video of EDS determination that Diamond is almost entirely carbon
Essentially just Carbon with potentially Nickel and traces of oxygen.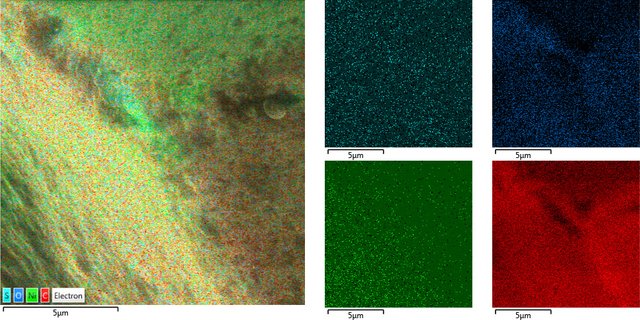 Fig 6: Diamond elemental distribution
Backside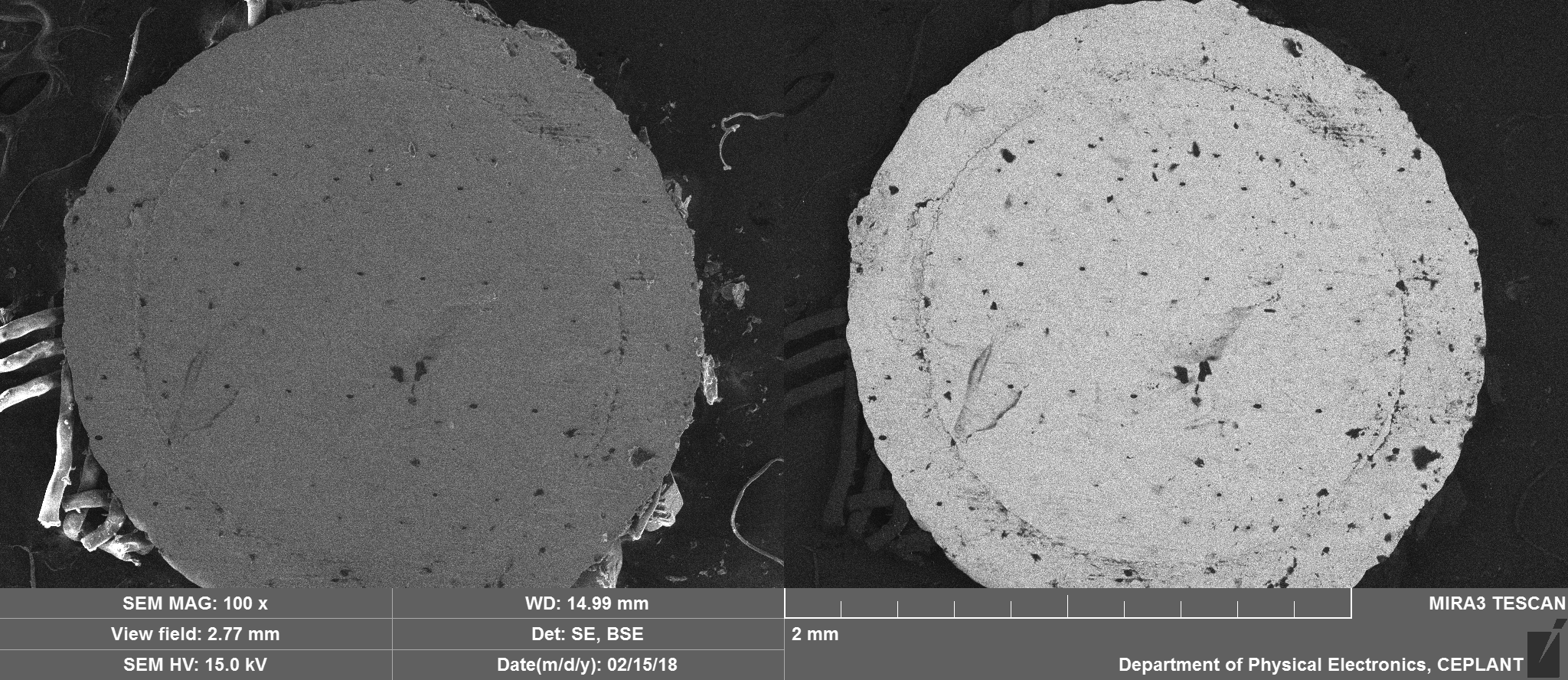 Fig 7: Wide SEM images of 'cookie' back with close up of diamond tip poking through nickel
Video 6: Analysis of close up on diamond tip poking through nickel

Fig 8: Element distribution on back of 'cookie' where a diamond tip pokes through nickel support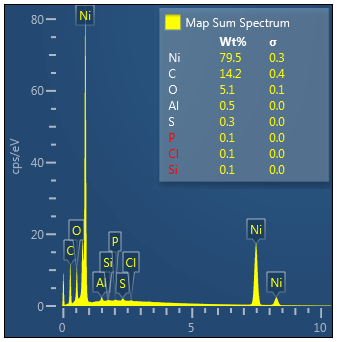 Fig 9: Element weight % amounts where a diamond tip pokes through nickel support
'Cookies' post LION 2 experiment
Diamond surface changes
MFMP volunteer Alan Goldwater did some investigation about the effect of Oxygen on Diamonds at 800ºC, he found the following paper
Oxidation of Diamond: John, P.; Polwart, N.; Troupe, C. E.; Wilson, J. I. B. (2002). "The oxidation of (100) textured diamond". Diamond and Related Materials. 11 (3–6): 861.
It contains the following image showing how diamonds are degraded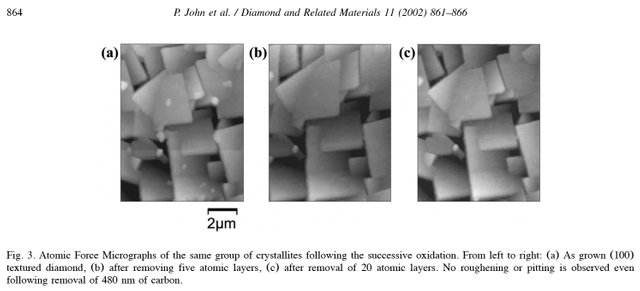 Fig 10: How diamonds degrade in oxygen at high pressures and temperatures
Alan Goldwater summarised his findings based on this as follows:
The above paper seems to find that the oxidation happens one atomic layer at a time, at a rate proportional to the O2 partial pressure.. The O2 etching is such that the surface morphology (ie. facets and points) is exactly preserved. The experimental measurements found a rate (at 1 bar 800°C) of ~1 nm/sec. Thus for a hypothetical 2 day run finishing at 800°C for 4 hours, the erosion time might be 15k sec, or 15 microns of oxidation. The 3M product spec is 250 um (250M) grit size, so the erosion from oxidation would be around 6%.
What actually happened to the diamonds in LION 2?
From colour optical microscopy it was obvious that the vast majority of the diamonds were not there any more and those that were, were now black and degraded. Also, there was some degradation to the Nickel substrate and a selection of 'spheres', mostly black.
Frontside
Video 7: 'Cookies' after run in LION 2 reactor
Backside
Video 8: Backside of 'cookies' after run in LION 2 reactor
Analysis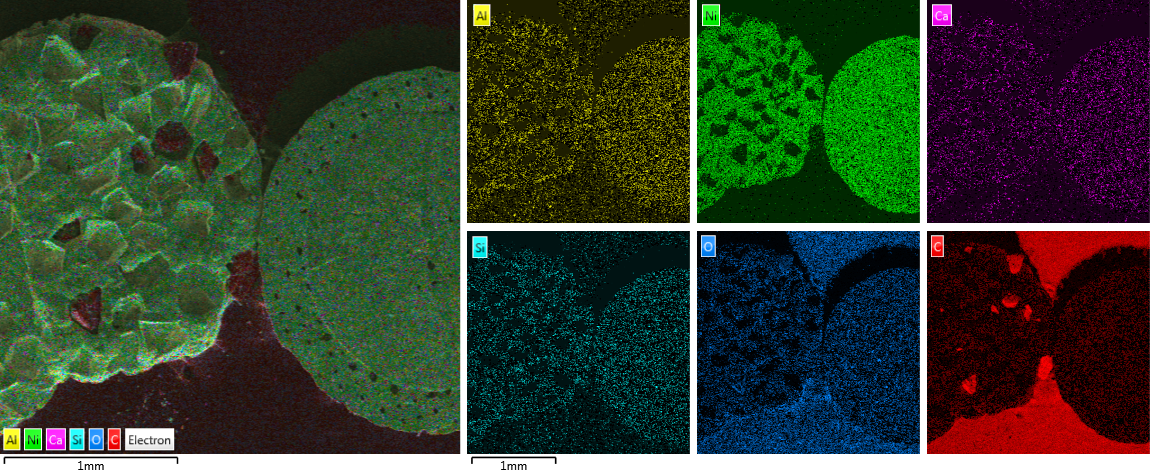 Fig 11: Distribution of elements determined in 'cookies' after run in LION 2 reactor
Bromine (Lα 1.480) as shown in the table below was manually determined to be an incorrectly automatically determined element and was swapped for Aluminium (Kα 1.486)
See EDS energy table here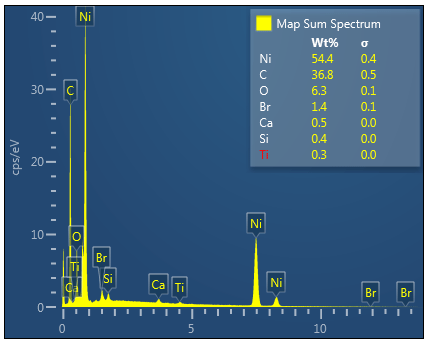 Fig 12: Element weight % as determined in 'cookies' after run in LION 2 reactor including in-view SEM carbon tape sample holder material

Fig 13: Feature elemental analysis on close up of diamond surface
LENR Reactions or contamination from fuel tube?
| George Ohsawa reactions? | Elements detected in fuel tube? |
| --- | --- |
| C + O > Si | Fe |
| 2 * C + O > Ca | C |
| Deuterium reactions? | Al |
| (2 * C) + D > Al | Mg |
| 2 * (C + D) > Si | Ca |
| (3 * C) + (2 * D) > Ca | Si |
| (2 * 13C) + 12C + 4D > 46Ti | F |
| (3 * 13C)+ 4D > 47Ti | O |
Table 1: Potential LENR reactions vs contamination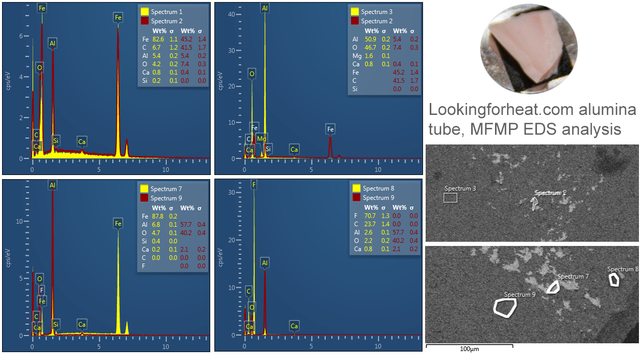 Fig 14: Weight % element composition of unused reactor tube sample areas
Video 9: Analysis of virgin alumina tube of the type used in the LION 2 reactor
Oxides of metals found have very high melting and boiling points, so is it likely they will have migrated?
| Element/compound | Melting point ºC | Boiling point ºC |
| --- | --- | --- |
| Magnesium | 650 | 1,091 |
| Magnesium Oxide | 2,852 | 3,600 |
| Aluminium | 660.3 | 2,470 |
| Aluminium Oxide | 2,072 | 2,977 |
| Calcium | 842 | 1,484 |
| Calcium Oxide | 2,572 | 2,850 |
| Silicon | 1,414 | 3,265 |
| Silicon Dioxide | 1,710 | 2,230 |
| Iron | 1,538 | 2,862 |
| Iron (III) Oxide | 1,565 | 2,623 |
| Titanium* | 1,668 | 3,287 |
| Titanium Dioxide* | 1,843 | 2,972 |
*Not detected in reactor core starting materials

Table 2: Melting points of metals of interest and their oxides
Placement of detected elements on diamond surface
Diamond 'Erosion' patterns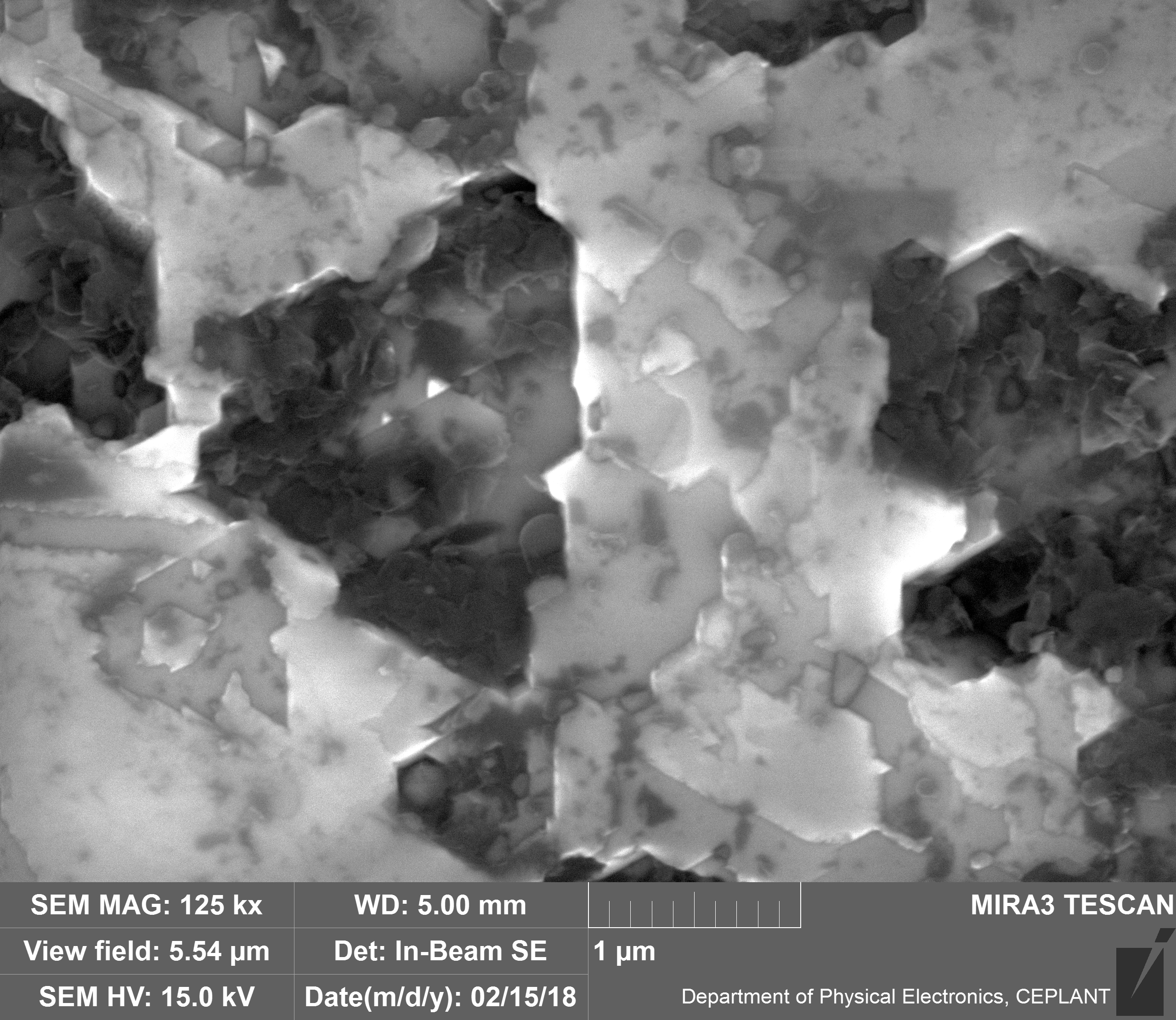 Fig 15: Overview of diamond erosion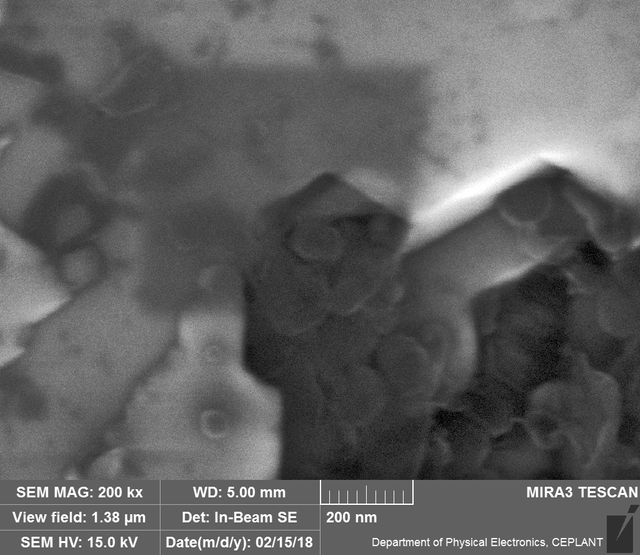 Fig 16: Close up of diamond erosion
Diamond element placement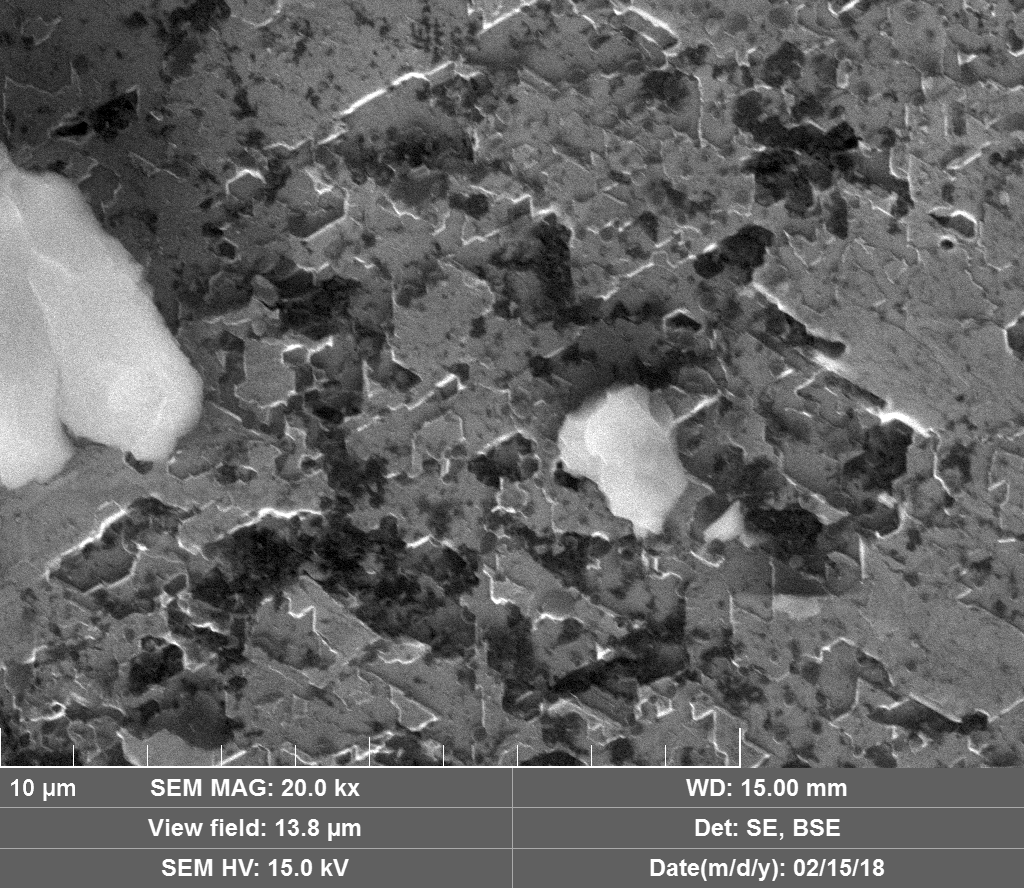 Fig 17: Overview of element locations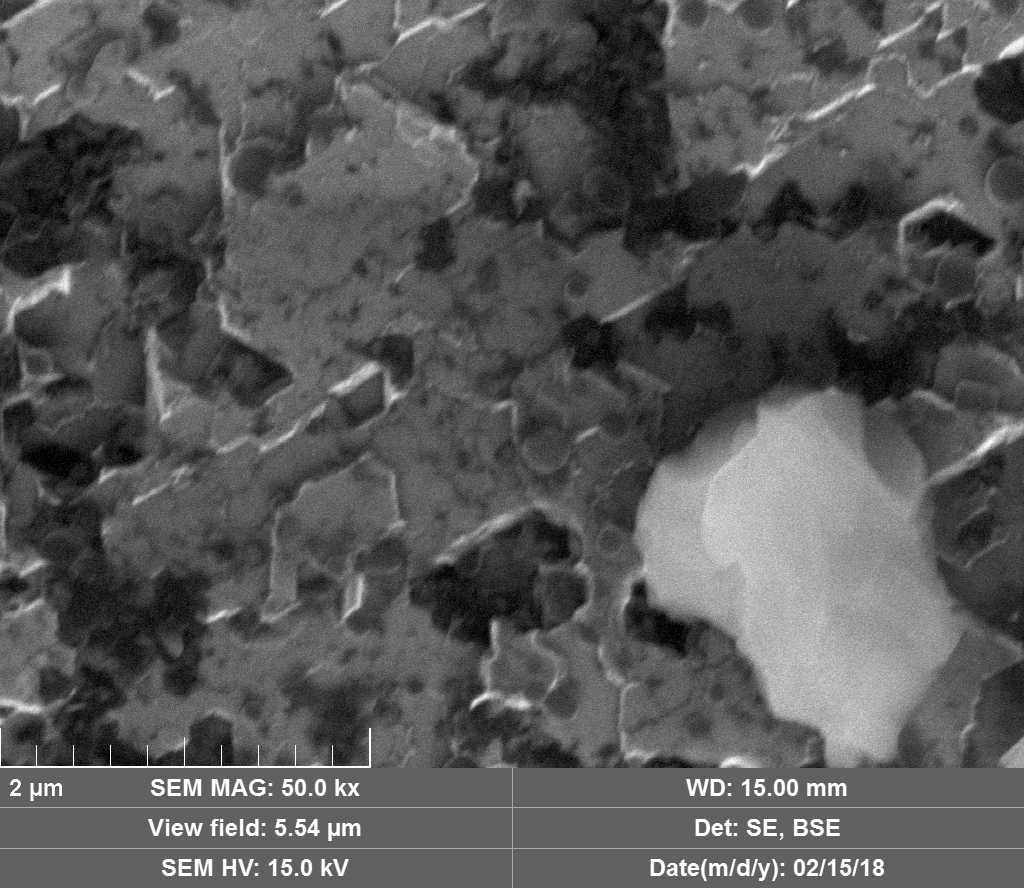 Fig 18: Closer view of element locations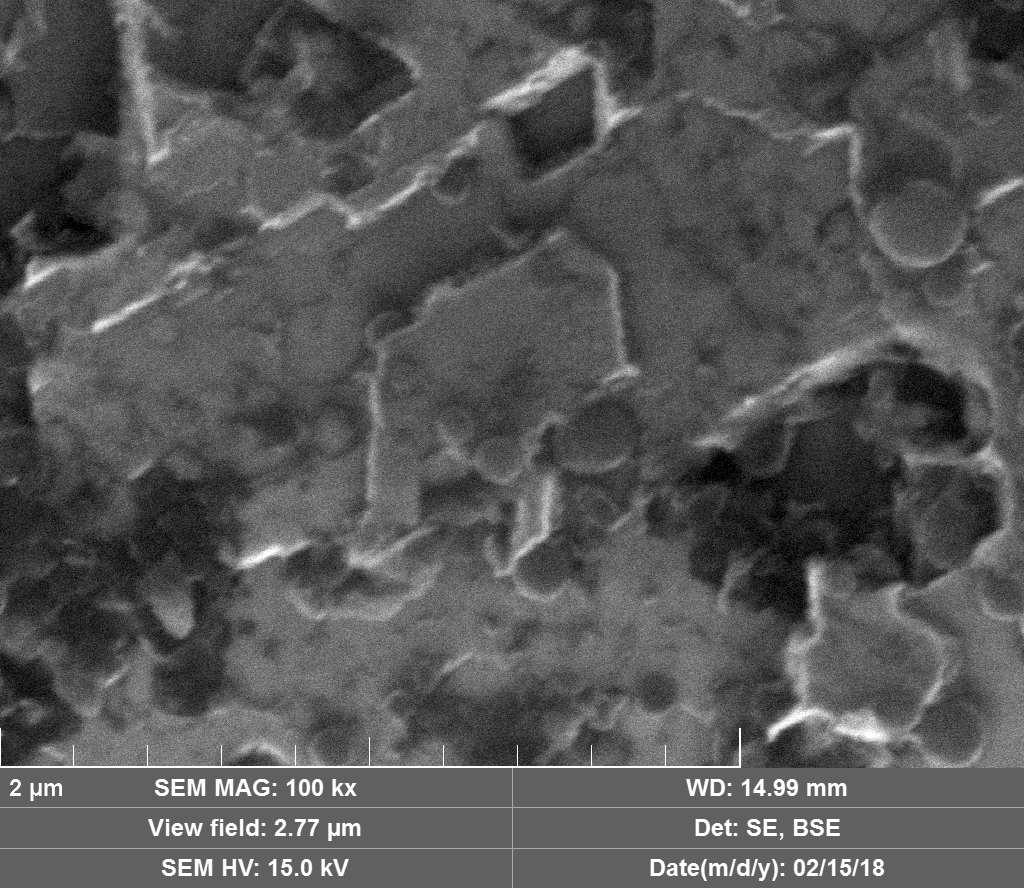 Fig 18: Very close view of element locations
Discussion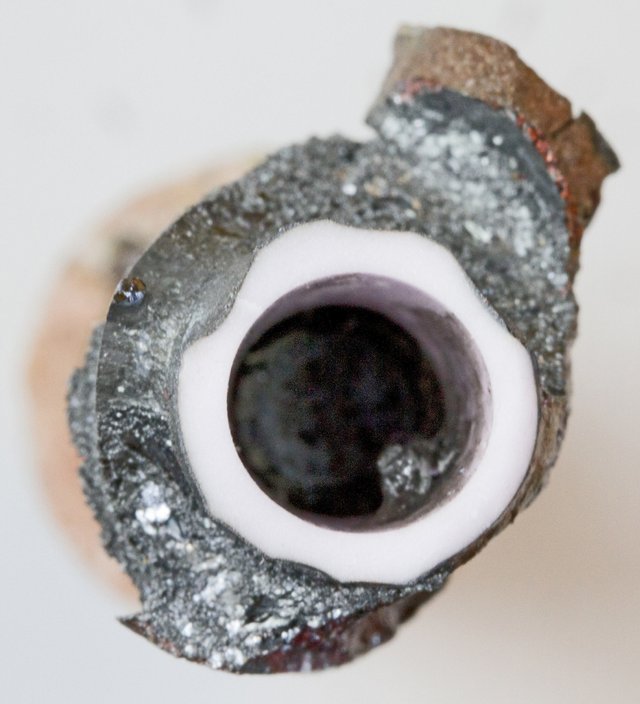 Fig 19: Look into the LION 2 core post-run
Upon visual and high resolution photographic inspection, the inside of the LION 2 core tube, apart from 'the pile', looked fairly clean and untouched, suggesting that it had not been significantly damaged by the LION reaction. On the other hand, the diamond in the heavy water soaked baked 3M Diapad cookies was either not there or very significantly eroded in what looks like an active component acting in specific ways rather than the normal global removal of Carbon as discussed by John, P. et. al. in the "oxidation of diamond" study cited above.
In the diamond there is often discrete 'spheres' sitting in cavities or at the end of 'tracks', also, there is wetted smooth blobs with similar relationships to erosion patterns. Normally it appeared that these were different elements based on the backscatter image. Sometimes 'spheres' appear to have a similar backscatter signature to the diamond suggesting they may largely be composed of Carbon, if this is the case, this raises the question of how the carbon, which has a melting point of 3550ºC is forming discrete 'spherical' inclusions.
The erosion pattern looks like it follows 'seams' or plane boundaries in the diamond - often changing directions. There are cases however where the 'mining' cuts across the planes or through the bulk. In other cases, it appears that there is a 'sphere' in the centre of a cavity that is hexagonal in shape as if the diamond carbon has been pulled to the centre.
It has been noted that the main elements identified are present in very small localised quantities, likely as oxides in the reactor tube. The melting point however of the element oxides detected in the Alumina reactor tube are well above the temperature that the reactor is able to be heated to via electric resistive heating, that is nothing to say for the boiling points. Moreover, there were areas of near pure Iron found in the reactor tube however there is no iron found on the diamond when there is silicon. Likewise, there was magnesium (presumably as an oxide) found in the raw reactor tube but not on the diamonds.
If, in some way the elements are coming from the reactor tube, how is it that they coalesce into the cavities? If there is no process that creates the elements found in these cavities, how then do the cavities form to host this material? Use of a higher purity reactor tube or one composed of Boron Nitride would eliminate this concern.
Conclusion
The heavy water soaked baked diamonds in the LION 2 reactor appear to have undergone atypical erosion when compared to temperature / pressure diamond oxidation studies. In many cases, the diamonds have disappeared only to be replaced by 'spheres' or blobs of heavier elements.
From the physical and distribution evidence, it appears that in the core of the LION 2 reactor the active structures were 'mining' the deuterated industrial diamonds and converting it into Calcium, Aluminium, Silicon and potentially Titanium. If this is verified by further study and replication with correct controls in place, it is an extraordinary finding.
---
For those interested in an open working New Fire reactor becoming available, please consider a PayPal donation here or via our MFMP Donation page where your name will be recorded in the record of donors.

The project looses 4.5% on Paypal donations, so for those that can do a direct bank transfer, donations of any size can be made direct to Quantum Heat C.I.C.s (the organisation that runs the MFMP) bank account here, thus saving charges:

BANK: HSBC
Branch Address: 153 North Street Brighton, East Sussex, BN1 1SW
Account Name: Quantum Heat C.I.C
Sort Code: 40-14-03
Acc No.: 12631571
IBAN: GB48MIDL40140312631571
SWIFTBIC: MIDLGB22

Or bitcoin: 1JesTRUXU8jHb1haa1MoF2NvrU8gt5msCr

Alternatively there is a US 501.c3 that also supports the goals of the MFMP, you can request information on how to contribute by that route by writing an email to [email protected]