World Prematurity Day- Creating Awareness To Preterm Birth.
This initiative is one i hold very dear to my heart. The sight of the little soldiers (as i call the preterm babies I've met at work) fighting to survive and breath; is totally heartbreaking. The suffering and uncertainty their parents and families suffer is basically the cherry on top of sadness.
Premature birth is a very serious problem. This is a leading cause of death in children under 5 years.Worldwide, 1 in 10 babies are born premature with slim chances of survival. Most who survive have to suffer life long health crisis or developmental defamation. This is why WHO and a lot of noble NGO's are doing their best to create awareness to this cause, in order to reduce its occurrence.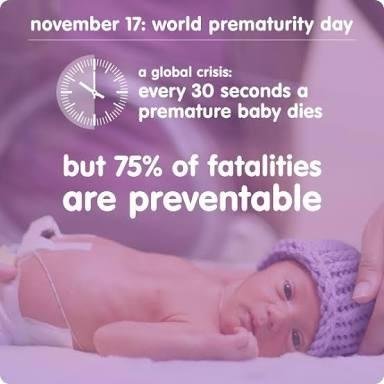 Image Source
I've been opportuned to meet a lot of families who had their babies preterm,believe me... it's not a funny situation. It's a lot of strain and emotional trauma. The good news is that not all preterm babies are doomed to die. Survival is very possible( with a dedicated team of amazing medical staff) and some preterm babies are even able to defy all disabilities and successfully conquer all milestones.
Preterm birth is the birth of a baby at fewer than 37 weeks of gestational age. Some babies are even birthed as early as 22 weeks. The earlier a child is born, the greater the risks.... and vice versa.
There is no known cause of preterm birth, but there are certain factors that increase the risks. I strongly believe that if those factors are controlled, preterm birth is less likely to happen.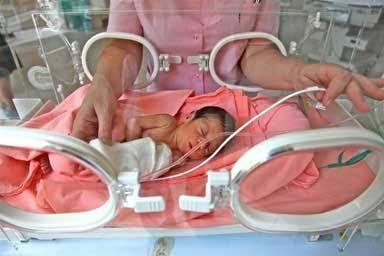 Image Source
Some of the risk factors include:
Diabetes
High blood pressure
Vaginal infections
tobacco smoking
Being pregnant with more than one foetus... and so on.
Some basic genetic factors can also be a culprit to preterm birth. I won't be expanciating this because we simply cannot control our genetic make up.
Pregnant women with diabetes and high blood pressure most times are not allowed to carry their baby to full term. High blood pressure often leads to preclempsia which is a critical condition in itself. Any case where the mother has any of the above mentioned, the doctors feel its safer to surgically deliver the baby preterm and work hard to keep the baby alive.
Vaginal/ bacterial infections is also a high risk factor. Women who have any sort of bacterial infection have been found to mostly have preterm babies. This is due to the fact that the infection goes deep down the uterus and eventually infect the foetus.
The abuse of alcohol and tobacco is a leading cause of preterm births. Women who do not have other risk factors but abused alcohol and tobacco, mostly end up with a preterm. In most cases, even if they carry their baby to full term,the baby occasionally has the very many complications that comes with tobacco and alcohol abuse.
Thankfully, there are some practices that can be done to help reduce preterm deliveries. Everyone definitely has a small part to play, although the bulk of the responsibility lies on the mother.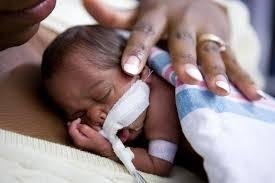 Image Source
During pregnancy, the importance of proper nutrition cannot be over emphasized. A healthy expectant mum breeds a healthy baby. Supplemental vitamins, good nutrition and regular antenatal care are all very important steps in preventing preterm birth. Good antenatal care is especially important because the doctor screens for different kinds of bacteria and infection that could cause havoc. If any is noticed, proper treatment is administered before it becomes serious. Proper personal care and avoiding of any stressful situation is very important.
In some women with a short cervix, their shortened cervix most likely will lead to a preterm birth as the cervix will continue to shorten there by creating an opening for preterm delivery. This situation is usually diagnosed during an ultrasound. A small surgical intervention called cervical cerclage is carried out ( This places a suture around the cervix to prevent its continuous shortening and widening). This process has prevented lots of preterm births.
Generally, a reduction of the high risk factors i mentioned above, leads to a reduction in preterm births.
The complications that arises if a child is born preterm is a really serious one. 50% of all preterm babies will die at birth. The ones who survive are at risk of some intraventricular haemorrhage, brain damage, general developmental disabilities, cardiovascular complications, respiratory problems or even infections.
About 75% of nearly a million deaths due to preterm delivery would survive if provided warmth, breastfeeding, treatments for infection and breathing support.
The occurrence of preterm birth has been on the rise of recent, this is sad because this is a fight we can definitely win. The aim of the awareness is to let everyone know how serious it is and also how often it occurs.
Thank you for reading.
---
I hope i have been able to properly enlighten you about preterm delivery
Until my next post,
Stay healthy!
---
Image Source stated in text.
---
Reference: