Red Blood Cell - For SteemSTEM Public-Domain Image Repository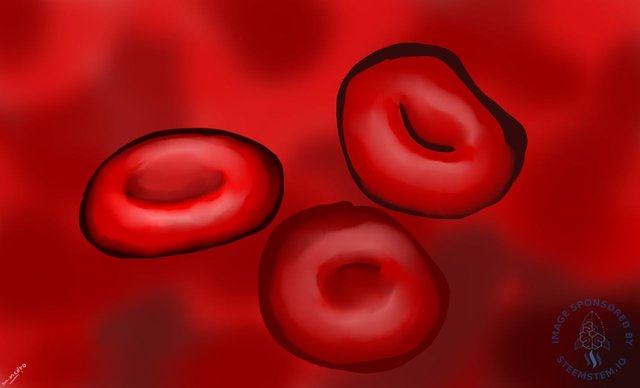 USAGE RIGHTS
The above image, generated by @medro-martin is available for unrestricted use under a CC by 4.0 License.
BRIEF DESCRIPTION
This is an artist's rendition of human Red Blood Cell's(RBC).
Red blood cells, also known as RBCs, red cells,[1] red blood corpuscles, haematids, erythroid cells or erythrocytes (from Greek erythros for "red" and kytos for "hollow vessel", with -cyte translated as "cell" in modern usage), are the most common type of blood cell and the vertebrate's principal means of delivering oxygen (O2) to the body tissues—via blood flow through the circulatory system.[2] RBCs take up oxygen in the lungs, or gills of fish, and release it into tissues while squeezing through the body's capillaries.
References (for the description)