Leaf - For SteemSTEM Public-Domain Image Repository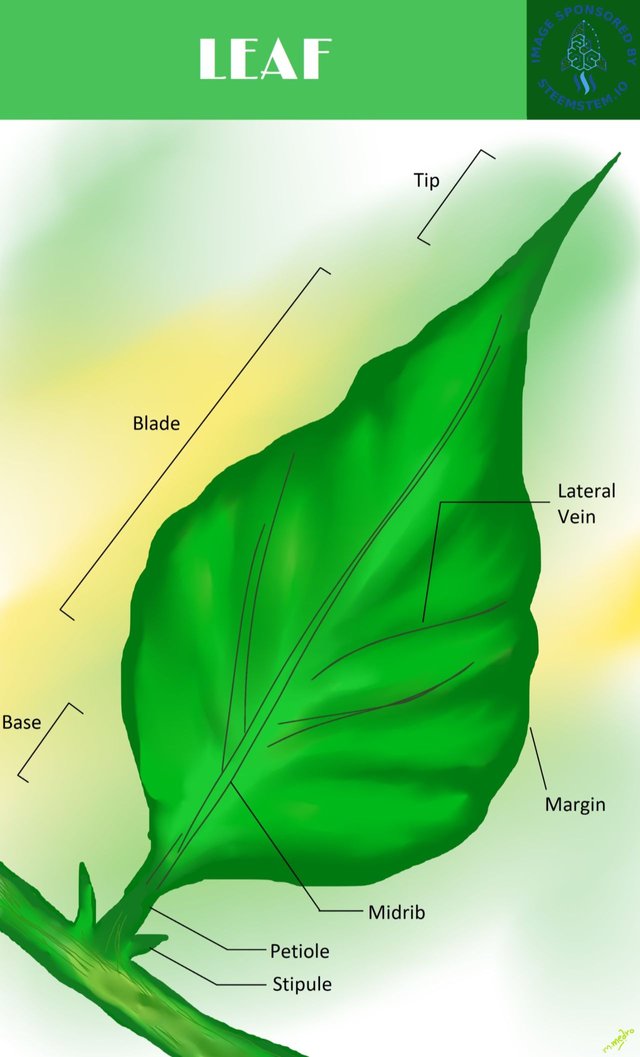 USAGE RIGHTS
The above image, generated by @medro-martin is available for unrestricted use under a CC by 4.0 License.
BRIEF DESCRIPTION
This is a labelled diagram of a plant leaf.
The leaf is the part of a plant responsible for using sunlight, CO2 and water to generate food for the plant through photosynthesis.