WHAT EXACTLY DO THE BORG ASSIMILATE?
I have a question for you: What exactly is it that the Borg assimilate when they add more drones to their collective? Maybe reading this blog post is helping to answer it. Maybe not. You tell in the end.
The todays topic is about why it is significant to become aware of biases in the counselling process and that social workers are well advised to overcome them.
In the recording below ...
I do treat this topic next to the notion onto problems.
The recording itself triggered some further thoughts of mine & I decided to make an article which builds upon what I've reflected on in the audio and what can else be said about the process between client & consultant.
My view of the world and how I look at people, what image I have of my fellow human beings in general, is crucial so that counseling can be seen by both the client and myself as fluid and successful.
Self-Knowledge
It is useful - but above all owed to the demands on oneself - how well the consultant wants to know oneself. In the sense that every moment in the process, in conversation with others, can change rapidly. That one can very quickly lapse from a benevolent attitude towards another into a disapproving one. [It is a special characteristic of man to be flexible and this mental form of agility is therefore something good. Just imagine that this elasticity does not exist. How stuck and rigid we would then be, probably we would no longer exist.] Whoever is aware that this rapid change cannot only happen, but will happen, is mindful to use such moments of awareness and to say goodbye to the disapproving attitude. It is like stroking a hair from your face that has disturbed you from seeing clearly.
Awareness is what the emphasis is on, not so much the content of what I disagree with my client about in a consultation session. This happens all along and should therefore not be anything special. It is normal, nothing more, if I catch myself having a judgmental thought or feeling anger, frustration or anxiety. Read also @abigail-dantes article about empathy. All these afflictions happen in interactions between people who exchange emotions while maybe thinking they only exchange informations. I must not confuse which emotions are mine and which are the client's, I should be able to be attentive. In fact, there is constantly a transfer of emotions from the client to me and vice versa.
I have learned that it is helpful and above all necessary not to be impressed when I suddenly get a nervous flutter or feel restless or exhausted. People who come to me for a consultation often bring a suitcase full of feelings with them. These are scattered throughout the room, so to speak. And they, of course, do reach me.
If that were not the case, I would forfeit my humanity. Basically, one cannot shield oneself from it. Rather, it is a matter of dealing with this phenomenon. An even better image is not a shield but to consider that my body is permeable. When I imagine in slow motion how a strong feeling affects me, is a kind of substance that hits me, which I then see pass by my eye and recognize it and try not to hold the substance, but simply let it flow through me.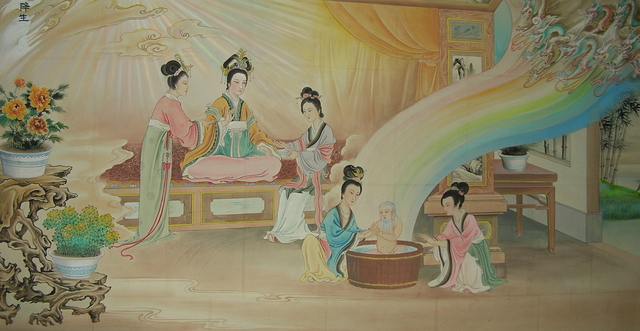 By Nyo - Gray Goat Temple, Chengdu, Sichuan, China. Photo: own work., Public Domain, https://commons.wikimedia.org/w/index.php?curid=2662963
Emotions are indestructible
It is idle to believe that one can suppress emotions and evaluations or eliminate them like burning a piece of paper. Rather they reach me anyway and then the question applies: What do I do with them? I can't empty my own mind like a floor. It is constantly in use, always busy with something and it cannot be transformed into a void. This is completely impossible in an awake state. Moreover, I am dependent on the functioning of my mind, because it is my servant in consultation.
The mind is very similar to the body in that it reacts to pain (stimuli). When I cut myself, I cannot pretend I did not cut. For a short moment the pain is very real and predominant. I can't say to myself: it doesn't hurt. Because it hurts after all. But now the period of time between which I physically felt the stimulus and the time in which it ebbs away again becomes decisive. I can concentrate on the pain and prolong it mentally, so to speak. Or I care for my wound and no longer think about it. Mentally I prolong my pain when I get angry that I cut myself, I insult the knife or the moron who sharpened it so keen. I extend it even more when I complain in the evening to my man that the fool, which is me, cut herself with the stupid knife.
When a client says to me, "My idiot husband cheated on me with the slut from the restaurant," I can be repulsed by the language and tone of voice and feel pain over this form of expression. But at the same moment I can let go of trying to control the client's language or feel compelled to react angrily to it. I only have my own language under control and can continue to cultivate my style serenely. But I can also use my anger and make it my helper by, for example, using a lax language that is closer to the client while still maintaining my etiquette. Instead of being hostile to my anger - unfriendly towards my momentary self - I make friends with the delivered emotion and use it, because otherwise I maybe wouldn't have noticed that I can adapt my language style a little. My anger can distract me towards a negative reaction or attract me towards a positive reaction.
Briefly back to the recording: You smile when I smile, you find yourself amused by a joyful expression in my voice. This is how I feel when I listen to recordings and inevitably find myself in resonance, because the voice in the recording triggers this. Just as we are infected by laughter, we are also infected by crying and rage. Well, that is not a secret, everyone knows that.
Getting dizzy while being in a session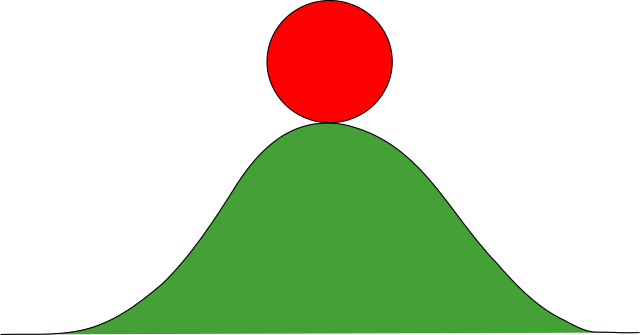 CC BY-SA 3.0, https://commons.wikimedia.org/w/index.php?curid=992281
But the fact that we can also be afflicted by confusion and physical symptoms is less well known and probably less accepted or heeded.
Since I heard about this theory, I have observed myself in the consultation process with people. What struck me was that there was something to this hypothesis when it was about the particularly strong feelings of people with whom I shared space. So I suddenly suffered physical dizziness, sudden feelings of fatigue and impressions of overwhelming in the mind, and asked the client, "Tell me, do you have just too many thoughts that you can't sort right in this moment?", wereupon this was confirmed.
In my training, this was a question that we pursued because our lecturers confirmed it and we found this research question "Are there physical phenomena that two people can transfer to each other in their conversation interaction? This has long been known from classical psychoanalysis, but I had never noticed that these were more mental than physical transmissions.
But since we also know how strongly the human mind can influence the physis (placebo effect, etc.), this should not be a novelty that surprises. Nevertheless, it is a matter that is generally not thought about so much.
You cannot really be sure where a physical experience comes from, whether it is caused by the client, by what he has said or how he has acted, and this now leads to a chain of events of emotional involvement in the counsellor or therapist himself. In this context, however, it is not so important where or what my current states originate from, the only essential thing is that I make myself aware of them and blame neither myself nor the client for them. It is then merely a form of disturbance in the flow of communication, which I do not need to condemn, but can even use the moment of awareness positively.
Look at it like watercolors on a palette that have mixed without the painter noticing it, and the moment he wants to put a color on his brush, he is surprised that there is another tone that he can use or leave there.
In my search for this article I found a a master thesis by Andrea Gepp of the Master's course "Psychotherapy Sciences" and quote her through translation from German to English:
The question about this work arose from the practice with the patients: During the conversation with psychotic patients in the residual phase or patients who have already experienced psychotic episodes, it happened to me several times that I (suddenly) noticed physical symptoms or sensitivities in myself that I could not directly relate to the verbal communication between the patient and myself.
Some perceptions from my own practice:

Although I had started the conversation fresh and motivated, I was struck by a sudden tiredness and heaviness, which I could not explain in this intensity.
While one patient was talking, I experienced a strong flicker around my eyes.
After having experienced such symptoms a few times, I first looked for the explanation myself (fatigue, overwork, too few breaks during the sessions, own biography, etc.). However, it became clear to me through these recurring situations and finally through the discussion in the supervisions that the patients themselves triggered these phenomena in me.
Based on this insight, I began my therapy work, if the patient's state of health and the course of the conversation allowed it, to address the patients as to whether they also perceive this or that symptom in themselves. And indeed: The described situations were an unconscious reflection of physical symptoms between the patients and me.
The phenomena is known in science as "Transference" and "Countertransference".
Transference has been defined as 'the client's experience of the therapist that is shaped by his or her own psychological structures and past', often involving 'displacement onto the therapist, of feelings, attitudes and behaviours belonging rightfully to earlier significant relationships' (Gelso & Hayes, 1998, p.11).
Countertransference describes the therapist's reaction to the client in terms of both feelings and behaviour. Originating in the psychoanalytic tradition, transference and countertransference were once seen as fundamental to successful outcomes in psychotherapeutic treatment. However, over time, the emphasis has gradually shifted toward the 'real' relationship between client and therapist and some psychologists have even questioned whether the concept of transference exists at all.
How can this be meant? We know that we transfer untold and unmentioned information through non verbal language. This form of communication must be taken up in one way or the other.
In this article it was asked:
How can transference theory be relevant to the practice of medicine? Physicians are not trained in such depth in psychologic theory, lack the resources to acquire such knowledge about patients, and might even be put off by this kind of thinking.
The same could be asked for all kinds of professions and interactions between people, for example, between
Social worker and client
Lawyer and client
Ambassador and State Delegate
Trade union leader and employer negotiator
Teachers and students
Sports coach and professional athlete
Judge and witness
Assimilation & Accommodation
Basically, all human encounters are characterized by influencing each other, most of them not so much on the surface. Where and how the transfer begins, where exactly it comes from cannot really be said.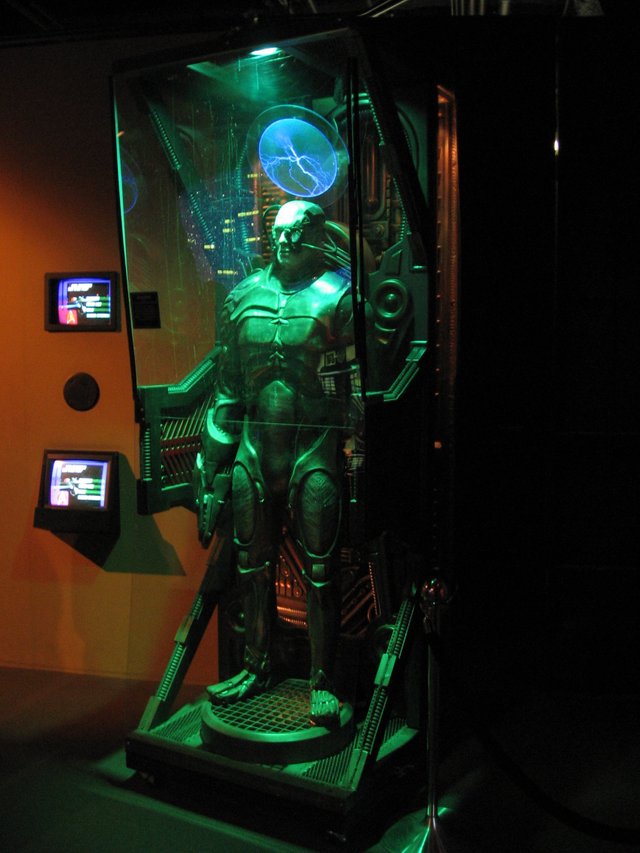 By Marcin Wichary - originally posted to Flickr as [1], CC BY 2.0, https://commons.wikimedia.org/w/index.php?curid=7254146
Just remember the time you went out to a space bar on the weekend and tried your hand at flirting. If you had a very nice dance night and were asked the next day by a friend: Which one of you actually started? Then here - maybe - even a clear answer is possible by whom the initiative took place, but those who have thrown a lot of flirting ingredients into the love pot in the *course of time*, making the food sweeter, spicier and more interesting, can no longer exactly say or measure it in the end. It is a swinging back and forth, a mutual influencing of looks, gestures, non-verbal signs as well as verbal use of language.
Whether we find someone particularly attractive or particularly unattractive definitely has physical effects on us (heart beats, transpiring etc.). One friend would also be very disappointed by the other if she reduced her description of the flirt partner from the previous evening purely to the external attributes. Rather, we speak - as a reinforcing element - of a person's charisma and mean something we cannot put into words. But who exactly is the assimilator and who is the accommodator, cannot be nailed down to the point.
Perhaps most importantly, once one views these phenomena in terms of schemas, one is confronted with the idea that schemas can never be characterized only by assimilation. Assimilation may at times predominate over accommodation, but there can be no such thing as "pure" assimilation--or, for that matter, as "pure" accommodation (Piaget, 1952, 1954).
However necessary it may be to describe assimilation and accommodation separately and sequentially, they should be thought of as simultaneous and indissociable as they operate in living cognition. Adaptation is a unitary event, and assimilation and accommodation are merely abstractions from this unitary reality. As in the case of food ingestion, the cognitive incorporation of reality always implies both an assimilation to structure and an accommodation of structure. To assimilate an event it is necessary at the same time to accommodate to it and vice versa.. . . The balance between the two invariants can and does vary, both from stage to stage and within a given stage. Some cognitive acts show a relative preponderance of the assimilative component; others seem heavily weighted toward accommodation. However, "pure" assimilation and "pure" accommodation nowhere obtain in mental life. (Flavell, 1963, pp. 48-49)
It seems to me, therefore, that it is not so easy to make a precise attribution of the originator and recipient of a message in the context of therapist/patient and counsellor/client relationships.
The question then is:
How important is it to make a person primarily responsible for a transference?
Is it actually not enough to become aware of the fact that a disturbing element is emerging, of which a counsellor or therapist cannot be completely sure where it is coming from, but at the moment of its emergence his reaction to it can be appropriate and he still has the means to ask about it?
Well, here's what the setting's like. Is it a therapeutic one? Then the therapist works with the given methods, which are scientifically recognized and would work in a classical psychoanalysis with the patient in such a way that he adheres to the rules that this school gives him. He will, in one way or another, make his patient aware that transference and counter-transference take place. He will want to work towards this type of therapy being a success for the patient in terms of improving his psychological situation.
As a systemic consultant, I have a completely different setting and would not presume to work therapeutically - even though one will hardly manage without the approaches. But a lot is now being borrowed from psychology both in consultancy work and, for example, in systemic organisational consultancy for companies. The entire area of coaching - where people work without a degree in psychology - looks with great interest at the scientific findings and, no matter in which area they work with people, one sees parallels between Western psychology and Eastern philosophy that are of assistance at work.
Re-sponsible
For me it is therefore helpful that if I have the impression that transferences take place of a mental and physical nature, then I have a handle and know what to do. As a consultant I am responsible for the situation because my client may never have heard of mindfulness or may not want to take responsibility at the moment of the session. I myself may not even know that someone seeks my consultation who might have been diagnosed.
Of course, every adult should take responsibility for all encounters, but if I fall into the house with the door and want to give responsibility to the client, I will certainly not succeed in controlling or enforcing it. I can only feel responsible for myself and be true to my principle that encounters are most successful when I let go of my aggressive will and rather adopt a stoic (in the most positive sense) or Daoist attitude:
Do as much as necessary and as little as possible.
I heard this sentence from one of my teachers and it impressed itself on me. Excessive zeal, ambition and willingness to help block a process more than they encourage it.
From the I Ging:
"Without intention nothing remains unpromoted;
for one is never in doubt what one has to do."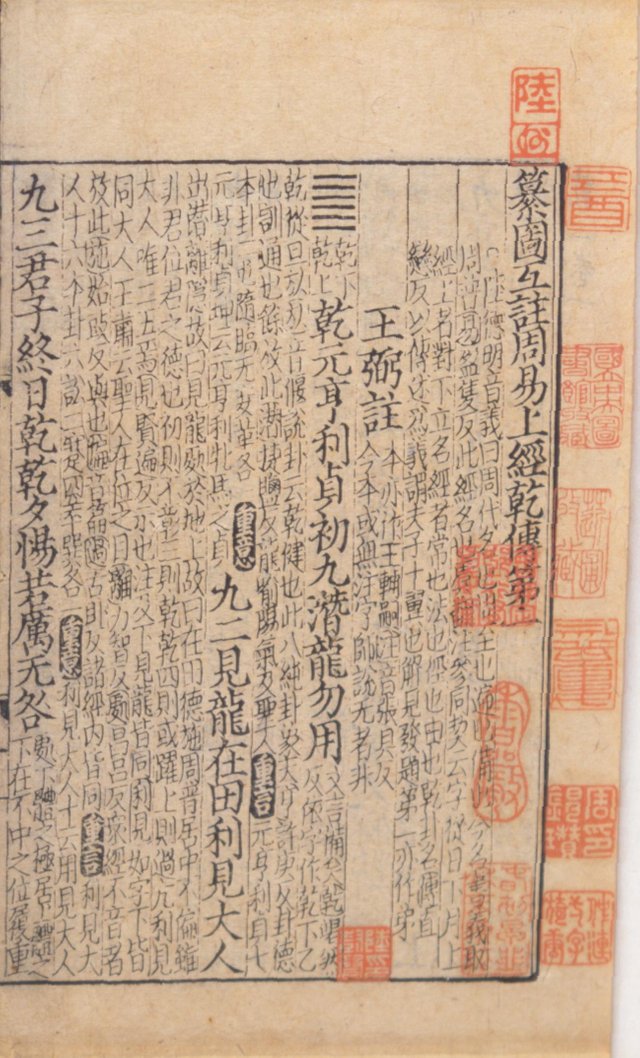 What I understand by this is, that strong determination is hindering the harmonious stream of actions. The space between determination and un-determination could be seen as what is meant by "without intention". I have moments of total clarity and of being without a doubt in my sessions with clients. They do not come with inglorious trumpets but are a serene perception that everything is all right and the client and I are in a good swing.
That does not include doubtlessness but merely is giving the meaning that one is aware to ones doubts, as well. When I notice a flicker during a session that mostly is a doubt. It does not form itself through a well formulated sentence in my mind but is rather giving me a break which I did not intend. Then I stop and re-arrange what I was about to ask or say. Sometimes, I must change my inner notion towards a client because my doubt was making me tense. Then I quickly get a clue what it is about and can continue without being tense.
Picture is listed as public domain: By Song era print artist - http://catalog.digitalarchives.tw/item/00/08/73/99.html, Public Domain, https://commons.wikimedia.org/w/index.php?curid=16588985
When I look at other people as intact and carrying potentials of all kinds it differs much from seeing them as distorted.
Rather than dichotomizing between perceptions that are accurate and those that are "distorted," the schema notion helps us to see that all perception is a selective construction, in some respects a creative act. It is not arbitrary, but it never lacks the personal element.
Even the supposedly "objective" observations that underlie scientific theory building are richly suffused with the idiosyncratic and personal, as modern philosophers of science--Polanyi (e.g., 1958, 1966) in particular--have strongly emphasized. In the perception of other persons, and especially in the perception of their intentions and affective states and qualities, the variability from observer to observer is so great that it is extraordinary that a sharp distinction between "accurate" and "distorted" perceptions could have been retained for so long. To be sure, each patient's experience of the analyst is highly individual and shaped by personal needs and fantasies. But consider the enormous variation in perception of the analyst by those other than his patients--the differences in how he is experienced by his spouse, his children, his teachers, his students, his friends, his rivals. Which is the "undistorted" standard from which the transference distortion varies?
Now, isn't that an interesting question?
"Which is the "undistorted" standard from which the transference distortion varies?"
I have not a final answer for you. You may go and investigate yourself. We all are researchers and curious. I am paying tribute to the sciences which stand for an ideal: not stopping to ask a question for such of a time that an answer is feeling for you truly correct. By this I mean, that if you can go and figure yourself by an empirical approach, you should go and figure.
Self-knowledge comes through what you read in the scientific papers and elsewhere, where it is dealt with the mind and through testing the hypothesis for yourself where it is and seems testable.
Also: Have you found out the answer what exactly the Borg do assimilate?
Thank you for reading.
---
Related SteemSTEM articles of mine:
https://steemit.com/steemstem/@erh.germany/is-it-more-profitable-to-suffer-than-to-let-go-of-a-problem
https://steemit.com/steemstem/@erh.germany/steemstem-article-collection-mind-you
---
Sources & References:
https://plato.stanford.edu/entries/self-knowledge/
http://www.iaccp.org/sites/default/files/ho_1995_0.pdf
https://philpapers.org/browse/eastern-approaches-to-consciousness
https://www.ncbi.nlm.nih.gov/books/NBK64939/
https://www.existenzanalyse.org/wp-content/uploads/Gepp_2012_AA_465_Masterareit.pdf
https://en.wikipedia.org/wiki/Body-centred_countertransference
https://thepsychologist.bps.org.uk/volume-28/july-2015/what-passes-between-client-and-therapist
https://en.wikipedia.org/wiki/Compassion_fatigue
https://www.goodtherapy.org/blog/psychpedia/countertransference
http://in.bgu.ac.il/en/fohs/communityhealth/Family/Documents/Transference%20Phenomena%20in%20Medical.pdf
https://www.sepiweb.org/page/8
http://saludpublica.bvsp.org.bo/textocompleto/bvsp/boxp68/organizaciones-consultorias.pdf
---
Youtube-Video Picture: https://www.flickr.com/photos/badjonni/474558791
---