Dear Plantbreeders,
I have good news! While EU-residents have received their seeds a while ago, Non-EU residents have not, yet. I immersed myself in the customs and import regulations of the different countries concerning seed import, and made good progress with that! Although I think I could now apply as customs officer if my PhD fails, considering the amount of paragraphs und fineprints I read! ;)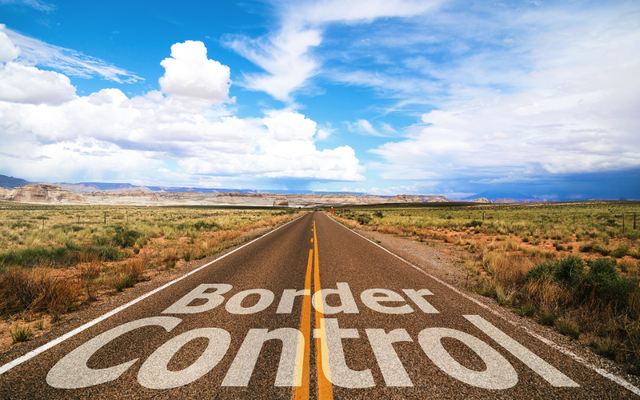 Unfortunately, I was not able to resolve this issue for every country. But let's start with countries I found a solution for:
Canada:
Canada is very accommodating in this regard. A quote from the website of the Canadian Food Inspection Agency:
""Small lots" of seed, i.e., quantities of less than 5 kg of large seeded kinds such as peas, beans and corn or quantities of less than 500 g of small seeded kinds such as carrot or alfalfa, are exempted from providing an import declaration or a seed analysis certificate and do not require an ICA. Most seed imported by Canadian gardeners would fall under the "small lot" category. However, seed imported for commercial purposes will often require an ICA as the combined weight of commercial imports often exceeds the "small lot" size. The importer is responsible for ensuring that all requirements are met, including freedom from prohibited noxious weed seeds regardless of the exemptions that apply."
This makes it really easy! :)
Source: http://www.inspection.gc.ca/plants/seeds/imports/small-packet-seed/eng/1470410938949/1470410961778
Switzerland:
Although not a member of the EU, trading and import-regulations for EU countries are relaxed. I quote:
"Einfuhr aus der EU, Norwegen und Island
Pflanzen (lebend oder als Pflanzenteile) sowie Blumenzwiebeln, Garten- oder Blumenerde unterliegen keinen Pflanzenschutzmassnahmen, sofern diese Waren für den persönlichen Gebrauch im Reiseverkehr eingeführt werden. Ausnahme: Pflanzen gemäss Ziffer 1a (lebend oder als Pflanzenteile)."
Rough translation: If intended for personal use, plants, parts of plants, bulbs and soil are not regulated. Except plants listed in §1a (which are only two, Cotoneaster and Stranvaesia)
Nice!
Source: https://www.ezv.admin.ch/ezv/de/home/information-private/tiere-und-pflanzen/pflanzen--schnittblumen-und-artenschutz-cites.html
United States of America:
Well, it is starting to get a bit more difficult. There is no need to get complex phytosanitary certificates for small lots of seeds, which is really helpful. But: An US-resident has to register as "Importer" with the state via an online form. It is free of charge and valid for 3 years. This person will get some forms for the seed import, and has to send some of these form to me, that I can include them with the package. Here is the text from the USDA website:
"(1) The importation of the seed is authorized by a written permit specifically for small lots of seed. Permits are usually valid for 3 years and cover multiple importations."
Source: https://www.aphis.usda.gov/aphis/ourfocus/planthealth/import-information/permits/plants-and-plant-products-permits/plants-for-planting/ct_smalllots_seed
That means: I would need a volunteer out of the US - participants. The permit allows the sending of enough seeds to include all the seeds fo thr US participants. I will of course pay for all the resulting costs for forwarding the seeds, for packaging and shipment costs, etc. Please contact me via email ([email protected]) if you would be willing to!
As I said, unfortunately there are bad news where I cannot find much about the seed import:
Russia & Nigeria:
Please, especially since I do not speak any other languages than German and English ,could you maybe check yourself if you can find anything? I will send the participants from there an email as well with the request to help me with this. I do not want the seeds destroyed at customs or invoke problems. I am in contact with my local customs office to try to find a solution, but they mostly offer me the official (and usually, for small amounts, unneccessary) way, including certificates and tests which are quite costly.
Together, we will solve this, I am sure!
To sum up: Seeds will start their journey to Canada and Switzerland immediately. Concering USA I would need a kind volunteer. Nigeria and Russia: Please help me figure this out! :)
Let's grow,
Dysprosium
Picture: www.pixabay.com