Climate Change: Heatwaves and Ocean Death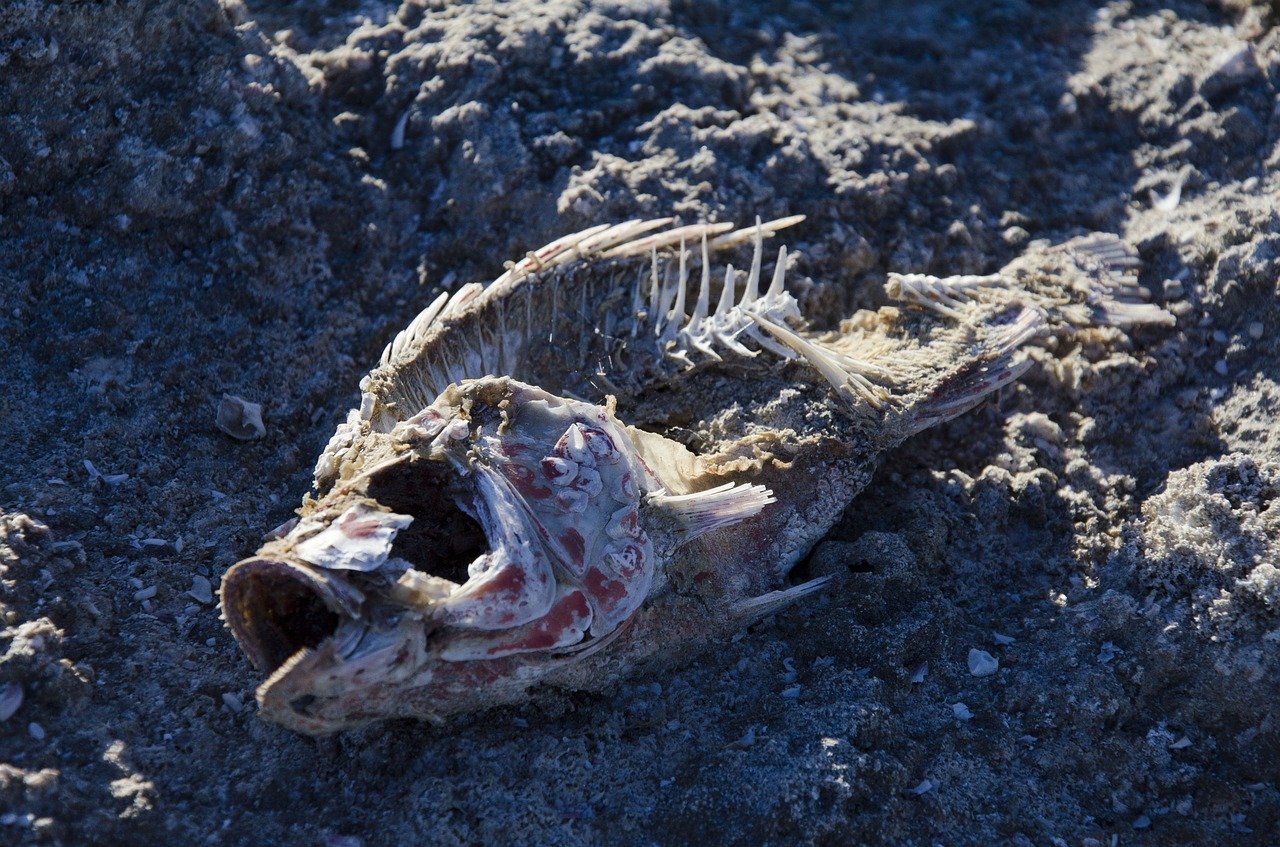 Image is creative commons
"Our future is like that of the passengers on a small pleasure boat sailing quietly above the Niagara Falls, not knowing that the engines are about to fail."
-scientist James Lovelock
1
Heatwaves this summer have claimed lives from at least 90 in Japan to 70 in Canada.
2. These heatwaves contribute to forest fires. The Earth burned this summer, from the UK to Finland to California to Greece to even the Arctic 3. Death Valley in California raged the hottest month ever recorded on Earth, with 21 days over 120 degrees. 4.
All these radical temperature changes and heatwaves are a reflection of the ongoing climate change. Spawned by the use of fossil fuels, climate change is now a reality. Meanwhile, our societies, founded on the availability of cheap and abundant fossil fuels, continue on much the same path as before. In 2017, global carbon emissions rose, after three years of remaining flat, to a high of 32.5 gigtaons. We've known about climate change and have done little to stop it.
5
Heatwaves have an effect on oceans as well. Scientists have recently measured an all-time high of temperatures off San Diego, since daily measurements of the area began in 1916. A dangerous aspect of this is that much of marine life has evolved to exist in a narrow series of temperatures. Even small adjustments to that precision can have massive and dangerous effects.6
Perhaps this is one contributing factor to a shocking fact. Over the past decade the biomass of large fish in Australian waters has declined by more than a third. Imagine that, a third of all large fish just vanishing within the scope of ten years. Large fish, often predatory, are necessary to regulate the populations of smaller prey fish. Without them, the prey populations are able to expand beyond their natural boundaries with effects across the entire ecosystem. This loss of marine life in Australia reflects a global trend. A 2015 report by the World Wildlife Fund for Nature states that populations of marine vertebrates, from turtles and fish to whales and dolphins, fell by half between 1970 and 2010. In recent years that process has only accelerated. A separate UN study found that 90% of the world's fisheries are fully or overfished. The effect on the oceans by humanity's industrial system of consumption can be summed up a single image: this year, Japanese scientists discovered a plastic bag at the bottom of the Mariana Trench, the deepest place in the oceans.
7
Aside from changing ocean temperatures, there is one other factor believed to be responsible for the continued dieoff of ocean life: pollution. Whether plastic waste like microfibers from your clothes 8 or the nitrogens and other fertilizers 9 causing toxic algae blooms off Florida. 10
The fact is that human society, the way it is organized, is having the net effect of mass die off. The consequence of unfettered, unregulated growth is an extinction event. The Anthropocene is here, in all its horrific glory.
And for what? What exactly is the marvelous treasure we all gain from this?
Not to be alarmist, but all these statistics and data reflect a real and dire situation. Personally, I've known about climate change since I was a teenager, as has much of the world public. Instead of action, it's been business as usual. Divested of power in the political sphere, the general public are rendered as workers and consumers. What we need to be are active agents of change. The conclusion is that the system structurally dependent on fossil fuels, appears ready to exist until the planet is rendered inhospitable. It's no wonder that, based on models, climate change probably killed off other species of aliens as well. Becoming fit to rule ourselves, is, afterall, a galactic test. Will we pass it, or have we already failed? 11.