The Earth's magnetic pole is changing its location faster and faster!
The latest research shows that the north magnetic pole began to move unexpectedly from northern Canada towards Siberia with increasing speed.
---
Schematic representation of the Earth's magnetic field lines
---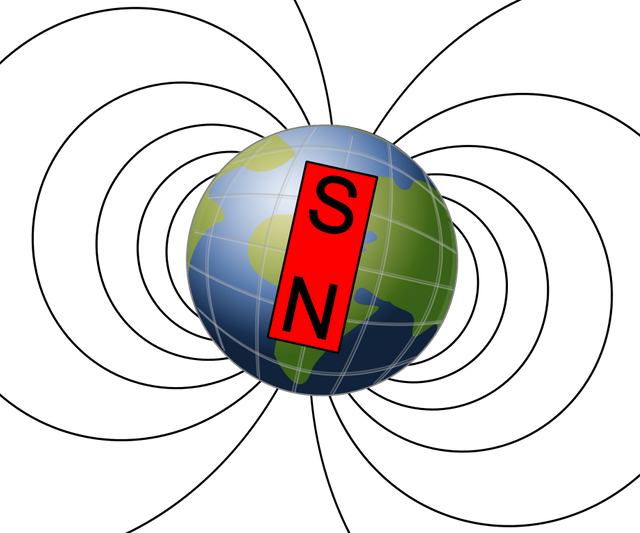 By Zureks link [CC0 license]
---
Researchers gathered the latest magnetic field data from the last few years and included it in a model that made it possible to predict where the pole will be in the near future. This forecast will be used only for 2019. By the end of this year, a new magnetic field model will be released for 2020-2025. An unexpected change of the magnetic pole is of great importance for navigators around the world, including people responsible for military, sea and air navigation, as well as commercial airlines and other projects circling around the North Pole. Agencies such as NASA also rely on these models to measure and track satellites and air traffic management. Even companies that produce smartphones and navigations need a precise model to provide users with current maps, compass applications and GPS services.
---
The movement of Earth's north magnetic pole across the Canadian arctic
---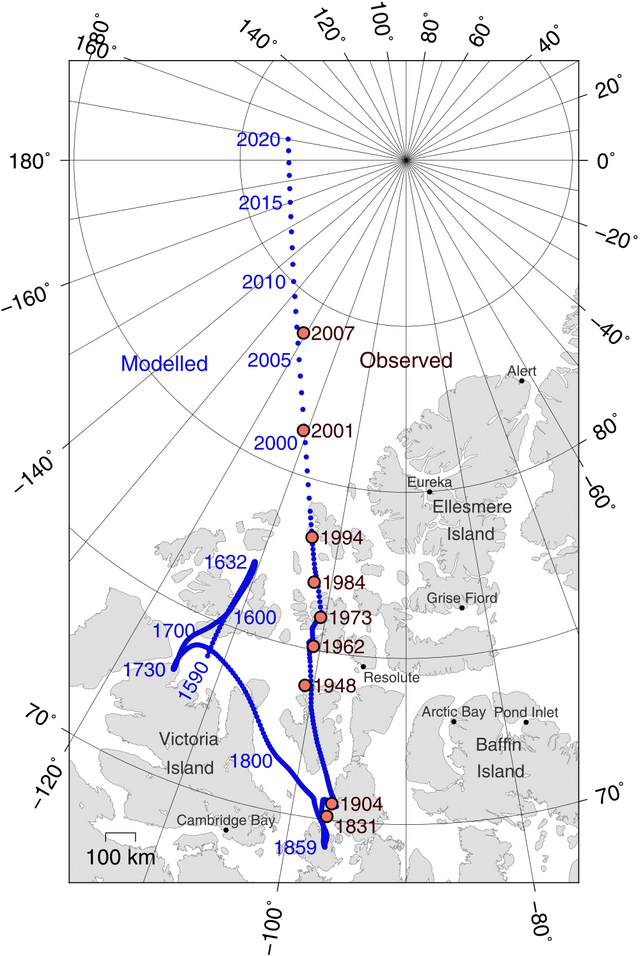 By Cavit link [CC BY 4.0 license]
---
Researchers have known since the nineteenth century that magnetic north isn't static. However, in the nineties, it began to move faster, from just 15 km per year to around 55 km per year. Interestingly, in the last few years magnetic north has approached the true north. The magnetic pole moved from a point in Canada to the north geographic pole. If he continues his way in the same direction, the geographic pole will pass and go further, this time on the other side of the Earth, that is, in Russia. The reasons for changing the pole position aren't completely known. What is disturbing is the increase in acceleration indicating significant changes occurring in the Earth's core.
---
References:
Earth's Magnetic North Pole Was Moving So Fast, Geophysicists Had to Update the Map
North Magnetic Pole
---