Hemorrhoids! How painful can they be?
Greetings to the dear scientific community steemstem The present topic represents a whole strange and painful pathology that generates in the patient who suffers it alterations and limitations in his daily life.
Generally, hemorrhoids tend to appear after great and constant physical effort, as it is the case of those individuals who lift extreme weights, during pregnancy and effort to evacuate (constipation) causing an increase in pressure and therefore the presence of hemorrhoids. These can according to their location internal (internal rectum) and external (around the anus).
Although they are inflamed and cause great discomfort, when they are affected by thrombosis (a thrombus inside the hemorrhoid), the treatment in these cases is excision to relieve the pain.
The natural course of an untreated external thrombosed hemorrhoid is the spontaneous rupture and evacuation of the clot or its reabsorption over the course of days.
Regardless of the treatment you wish to apply, the objective will always be the same, which is to provide pain relief and a lower rate of complications.
It is important to perform a good physical examination, in order to rule out the presence of prolapsed internal grade IV hemorrhoids, perianal abscesses and other perianal masses that tend to be confused with external hemorrhoids.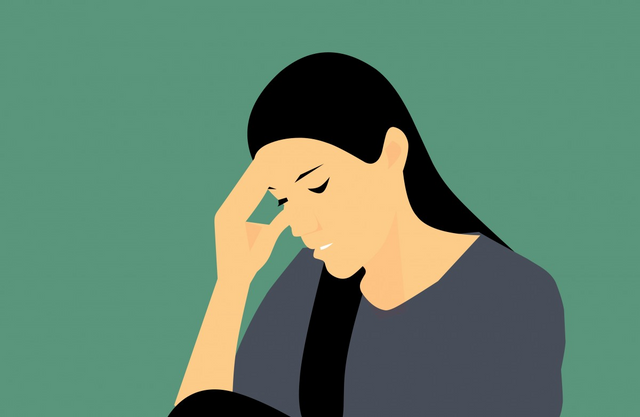 Public domain Pxhere
Anatomy
External hemorrhoids are divided into three main groups:
Left side.
anterior.
rear.
These are in charge of lining the anoderm and therefore are visible outside the anal canal.
They consist of a venous plexus, accompanied by connective tissue, which drains into the middle and lower rectal veins, and ends in the internal iliac and femoral vein.
External haemorrhoids do not prolapse, as is the case with internal haemorrhoids, these are only ingested and thrombosed.
Attempting to reduce external hemorrhoids is neither recommended nor effective since their normal location is mainly outside the anal canal and reduction will not remove the clot.
In most cases when a thrombosed external haemorrhoid is present we can observe bright, oedematic, reddish-purple or gangrenous skin.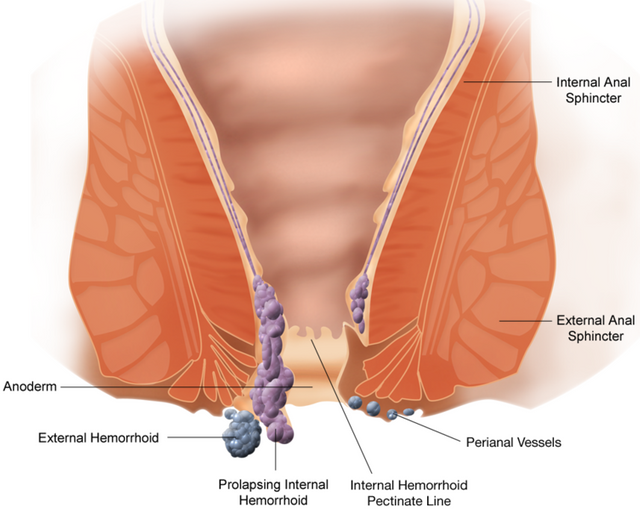 Public domain image from wikipedia
Etiology
The exact cause of external thrombosed hemorrhoids is not known. They are mostly related to stress processes, such as heavy lifting, running, jumping, long-term cycling and chronic constipation. This is why it is more frequent to observe this pathology in young patients.
Clinical manifestations
In external hemorrhoids, patients usually initially manifest sudden pain that is accompanied by increased volume and bleeding during evacuation on some occasions.
On physical examination it will be evident when gently separating the buttocks and inspecting the area of the anal canal, observe a tense swollen area with bluish color and presence similar to that of a vascular package corresponding to the hemorrhoid.
The cardinal symptom is pain in the rectum (proctalgia), which is exacerbated by physical exertion and evacuation. It tends to be of strong intensity with abrupt onset and limited lifestyle.
Indications
The main indication for excision of a thrombosed haemorrhoid is severe pain. This excision should be performed as soon as possible after the onset of pain and be diagnostic, avoiding its evolution for more than 4 days and not be treated.
After the fourth day, it is normal for this clot to tend to be absorbed, increasing the risk of bleeding, and in these cases only medical treatment should be applied and the excision method avoided.
However, as I have always said, medicine has its variations, and there are those cases where there is no improvement only with symptomatic medical treatment, and excision is necessary, even if it is a late form.
Large external hemorrhoids require regional anesthesia, electrocautery or ligation with sutures to control bleeding, usually are managed surgically in an operating room.
All other cases of thrombosed hemorrhoids with acute pain of less than four days should be removed for pain relief.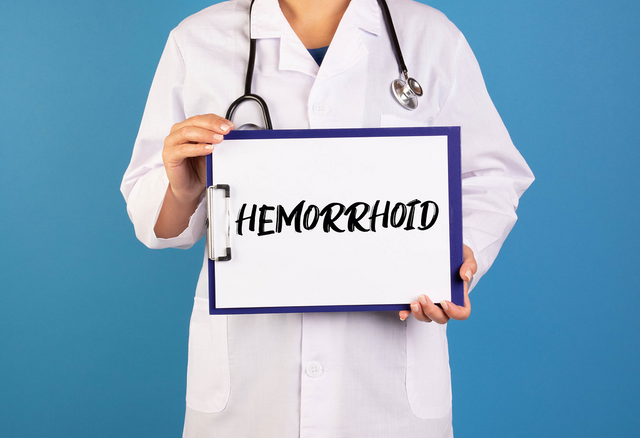 Public domain Flickr
Contraindications
There are several contraindications for the incision and drainage of a thrombosed external haemorrhoid in the emergency department. The presence in conjunction with grade IV internal hemorrhoids or large external thrombosed hemorrhoids should be treated by a specialist surgical service.
All patients with prolonged coagulation times or treatment with oral anticoagulants, due to their high risk of bleeding.
We must take into account that that painless mass is never a thrombosed hemorrhoid, and differential diagnosis will have to be made either with abscesses, tumors among others. Patients who are unable to cooperate during the procedure may need general sedation and should be treated by a surgeon.
All those cases of internal hemorrhoids accompanied by inflammatory bowel disease, anorectal fissures, perianal infections, portal hypertension, rectal prolapse, and anorectal tumors should be assessed and treated by a specialist who will decide on their management.
Finally, external hemorrhoids that are not thrombosed will obviously not be incised. They should be referred to the gastroenterologist or general surgeon to determine their therapeutic behavior (rubber band ligation, infrared coagulation, bipolar electrocoagulation or sclerotherapy).
Preparing the patient
As always before any procedure we must inform the patient and family members about the risks and benefits of the procedure and have them sign an informed consent document.
Initially, it is essential that the patient adopts a position so that the anus is clearly visible and the physician can manipulate the area with both hands.
The patient is placed in a prone position or prone knife position with hips bent. Benzoin dye should be applied to the buttocks and allowed to dry. Then, 8 mm tape strips are placed to the right and left of the buttocks and perpendicular to the anus.
Lateral and slightly upward traction is applied with the adhesive tape to achieve adequate exposure of the area, and finally the adhesive tape should be fixed to the operating table or stretcher where the procedure is to be performed and in this way maintain a good exposure and vision of the anus.
Surgical centers are placed and the area is cleaned with iodine solution and left to dry. Since the pain in these patients is extreme, the use of analgesics, sedatives or sedation is recommended instead of local anesthesia alone.
Medical procedure
Once the area of incision is determined. If the hemorrhoid is very large, a third or more of the circumference of the anal sphincter, it is better to split the middle third of the hemorrhoid, leaving as much anoderm as possible to avoid poor healing that will trigger stenosis in the area.
The incision can be made with two radial incisions starting near the center of the anus and including a skin ellipse that is removed with the thrombosis.
Once the location of the incision is decided, local anesthetic solution is applied along with epinephrine. Starting laterally and injecting medially and above the thrombosed hemorrhoid. Five minutes are allowed for the local anaesthetic to take effect.
Incisions are made with a #11 scalpel needle when satisfactory local anesthesia has been achieved. The skin ellipse and the underlying clot are sectioned from lateral to medial (care should always be taken not to injure the anal sphincter).
It is recommended and ideal to remove the entire clot, complete, so as to relieve pain immediately and avoid complications. Since the presence of clots in or between the sphincter muscles can generate even more pain.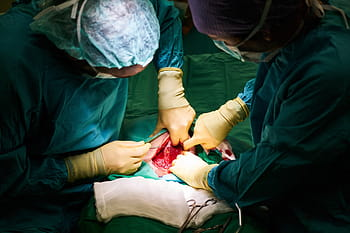 Public domain Pxfuel
To conclude, the wound is carefully examined. Once we are sure that the clots have been completely removed, we proceed to the cauterization of the wound. The use of silver nitrate cream for the cauterization of the wound is recommended and has had a favorable response.
If the bleeding is abundant and active, an absorbable 3-0 suture may be used, and the area is cleaned and obstructed with gauze and adhesives.
Conclusions
The patient after the procedure should keep the dressing until the next day. It is ideal to remove the dressing with abundant water or what is known as sitz baths and replace them with dry gauze and remove any moisture in the area.
It is recommended to perform this cleaning procedure with sitz baths at least 3 times a day and after each bowel movement. The water should be warm and not hot for at least 20 minutes. These sitz baths have a dual function, which is to keep the wound clean and help relax the spasm of the abused external anal sphincter muscle. This bath should be maintained until the wound heals.
It is beneficial in these cases to use stool softeners and a diet rich in fiber, to obtain soft stools that do not generate even more trauma in the affected area. In addition, analgesics and oral anti-inflammatories are usually indicated for at least 5 days.
Sources:
Hemorrhoids Clinical Presentation. Updated: Sep 24, 2019 . Author: Kyle R Perry, MD; Chief Editor: John Geibelink
Treatment of hemorrhoids: A coloproctologist's view Varut Lohsiriwatlink
Management of haemorrhoids Austin G Acheson, associate professor of surgery and John H Scholefield, professor of surgerylink
Hemorrhoids Caroline Sanchez, M.D. and Bertram T. Chinn, M.D.link
Pathophysiology of internal hemorrhoids Nikolaos Margetislink
What to know about bleeding hemorrhoidslink
Thrombosed External Hemorrhoidslink
Review of Hemorrhoid Disease: Presentation and Management Zhifei Sun, MD and John Migaly, MDlink
Hemorrhoids What Is It?link
Hemorrhoids and what to do about them link
Hemorrhoids: From basic pathophysiology to clinical management Varut Lohsiriwatlink
Internal Hemorrhoid Rodrigue F. Fontem; Daniel Eyvazzadeh.link
Anorectal emergencies Varut Lohsiriwatlink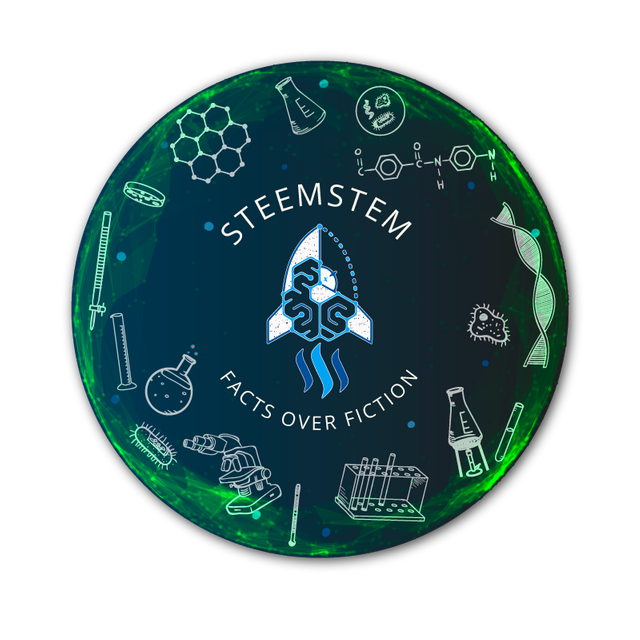 steemSTEM is a project of the chain of blocks that supports the scientific content in different areas of science. If you want to know more about this wonderful project you can join the server in discord
This article will be published at https://www.steemstem.io/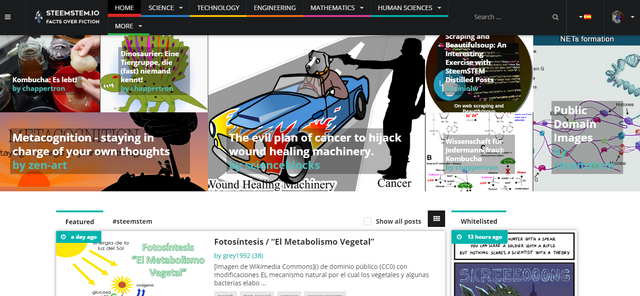 link
If you have any questions about any topic of medicine or present any disease you can comment the publication or write me in discord and I will attend you.
Dr. Ana Estrada
I hope you enjoyed my content.