Hype-r-loop, the project I can't understand
---
and to be honest, I'm not relevant to make the evaluation of this.
I'm not an engineer and I have nothing to do with the transportation.
To be honest, I feel like some anti-science guy who has done the "research".
But, @kryszec made the challenge, and I simply can't resist.
I won the "my-shittiest-method" challenge, by @sco.
It would be cool to win something again :D
---
Let's imagine that it works:
---
Good old mathematical logical paradigm:
Prove that something must be true
Try proving that the opposite statement is illogical and impossible
Let's check the website: https://hyperloop-one.com/route-estimator/los-angeles-us/las-vegas-us/travel-times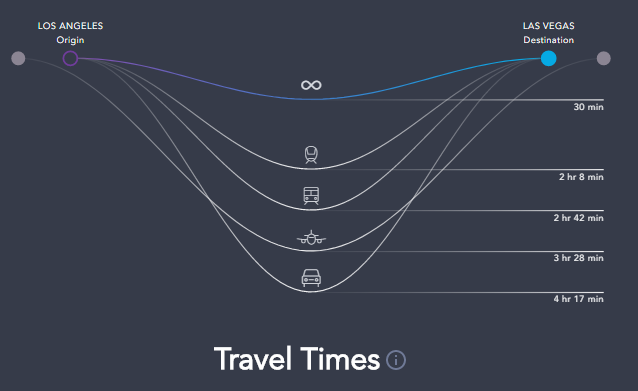 If I don't put the photo - you will not click...
Some elementary school physics:
---
Why do you care what is your speed when you travel?
You should actually care about the average speed.
To be honest, all you care about is - the time.
So what is the average time of your Hyperloop trip?
According to Hyperloop, it's 30 min.
And by car, it takes 4 h and 17 min *(Google Maps calculates 4:10, but who cares).
But...
---
If you are traveling by car, you are starting from the garage and you stop at the destination.
Maybe you will need to take a break for, you, know... Wee...
4.5 h in total (wee included)*
And if you want to use the Hyperloop, you need to:
take some transportation to the station, and it will take you 30 min: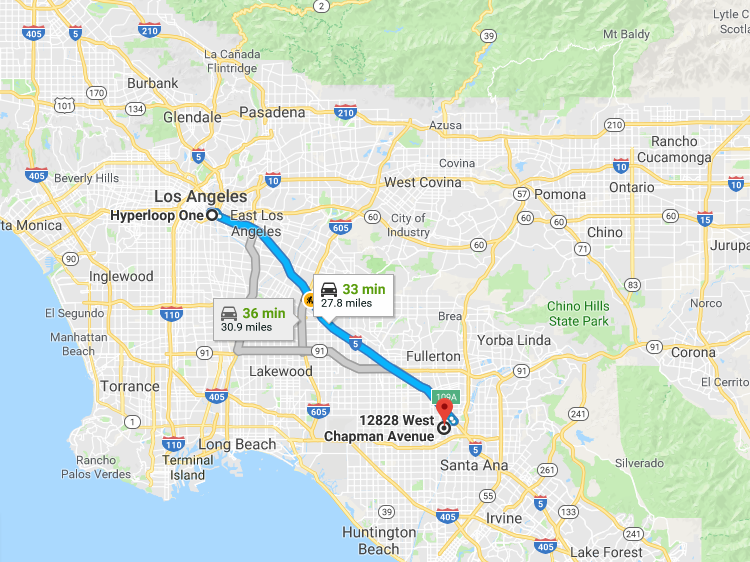 You will also need to park the car, walk a little bit.
Than you need to wait for your train for at least 15 min
And you will need some extra time to put all the luggage, pets, baby equipment, people with broken legs
It's 45 min already
---
Ride, 30 min
---
And you need another 45 min in Las Vegas to actually arrive
---
In total: Car (4.5 h, wee included), Hyperloop (2.0 h + wee emergency)
---
One unexpected question: Cares - Who?
---
France has TGV for decades already: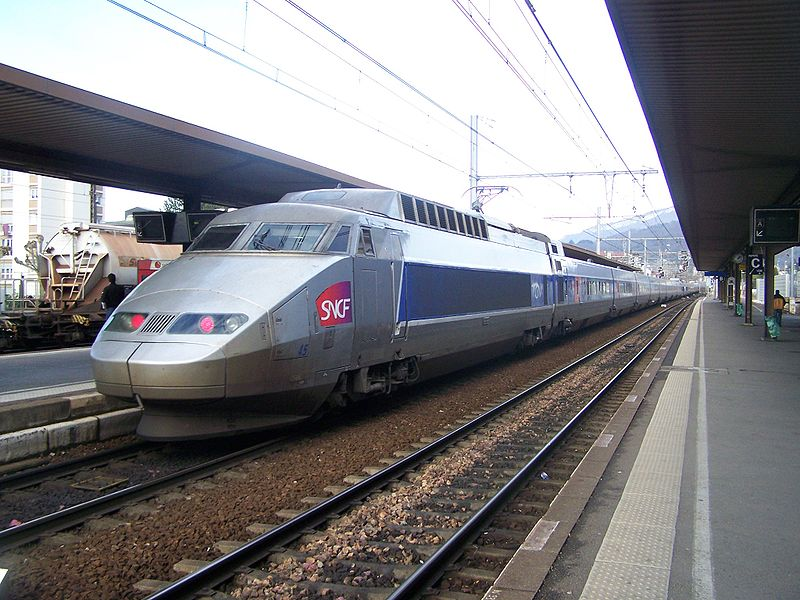 PD Image, but I still like to give the credits to the photographer: Florian Pépellin
But how many times would you want to visit Paris for example?
Eifel Tower, cooool! Invalides, Louvre, coool! Montmartre, Trocadero <3 j'adore <3
But after the fifth visit, it becomes a bit boring.
In conclusion:
By car, you need 4.5 h, or half a day
By unexisting Hyperloop, you still need at least 2 h, or almost half a day. It will be a bit exhausting to make a round-trip in a day
So where is the benefit?
Now Let's see from the perspective of the investors, to see if that is viable
---
What problem does it solve?
---
As it needs 1.5 h (at best) to simply come to/ from the station + 1000 km/h, it's faster than the car only if the distance is > 300 km (if it goes directly A --> B).
So it's irrational to build the local Hyperloops, making them as the oasis in the desert, detached from everything.
What is the competition?
---
High-speed trains *(we know how to build them), airplanes, cars, basically all the moving... Things...
Our punch line is:
---
It has electric motors, and the electric motors consist of two parts: rotor - which rotates and the stator - that does not.
Seriously, there is nothing better to say after only 14 seconds?
https://hyperloop-one.com/hyperloop-explained
They repeated it again, in FAQ:
A conventional electric motor has two primary parts: a stator (the part that stays still) and a rotor (the part that moves or rotates). When voltage is applied to the stator it makes the rotor spin and do the work of, say, spinning a power drill. A linear electric motor has the same two main parts, however, the rotor doesn't rotate but instead moves in a straight line along the length of the stator.
Ok people, it's electric motor, it's ok... The principle is very simple and known for decades.
Problem is... It's way, way easier to have just a regular motor, otherwise, you will need 500 km long "half motor". Why on Earth? You will reduce the friction a little bit (*although the majority comes from the drag, but ok, you have the vacuum which is terribly expencive to make) and you will reduce the noise? Put more isolation instead if you want it to be quiet.
We're energy-agnostic. Our system can draw power from whichever energy sources are available along the route. If that means solar and wind, then the entire system is 100% carbon free.
Ok... This is... Common logic. The original idea was to use solar, but they have seen how unnecessary it is
What are the benefits vs the costs?
---
People could travel up to 2 h less on 500 km distances (*if they want/ need to travel)

Instead of tracks, we will need an incredibly expensive tunnel

Instead of normal pressure, we will need the vacuum

Instead of normal motors and wheels, we will levitate it
And all that, in order to increase the speed from 300 - 500 km/h range to 800 - 1000 km/h range.
The time of idling, arriving at the station, going from the station to the final destination remains the same.
So it's not 1.5 h vs 0.5 h on the 500 km journey, but rather 3 h vs 2 h.
Or simply, take a car, put the luggage, make a field trip and travel for 5 - 6 hours.
We are waisting our time all the time. Just enjoy the ride.
In my opinion:
---
Too much complication for the average speed increment from 165 km/h to 250 km/h.
If we want more efficient transport, it would be easier to simply optimize the transportation in cities.
There is the most of the problem.
One traffic jam easily takes 30 min.
And the most important:
---
Never invent the problems for the existing solutions, because the probability of failure multiplies.
And the Hyperloop needs to solve:
how to build those pipes/ tunnels
vacuum stations
levitation
air isolation of the capsules
---
how to do the maintenance and not ruin the whole network
how to deal with the emergency situations
how to expropriate some 500 km of land
.........
what to do once the line becomes non-profitable
how to expand the network
how to integrate it into the existing systems
---
and who knows what exactly, probably 1587 other things
For no benefit. At least, I don't see the benefits (even if this is possible to build tomorrow).
Just to be clear: I <3 Tesla S, I <3 space rockets, but the Hyperloop - I don't understand it
---
If you are from some of the South Slavic Countries, consider writting in our language, so we could boost the growth of the community

and, of course, follow the best Steemit tag devoted to science and technology