Stopping these bloodsuckers
Stopping these bloodsuckers



This post was inspired by a sleepless night. These bastards sneaked in my house last night and they kept whispering in my ears, biting and sucking my blood the whole night, damn mosquitoes. Since they don't let you sleep it's safe to say that mosquitoes are bad for your health, obviously lack of sleep in not the only reason. Since they suck blood and can bite different individuals they can become unaware carriers of pathogens and parasites. When the population is relatively healthy, the chances of contagion from a mosquito bite are really slim. However, in poor countries that are already pestered by disease, mosquito bites can create havoc. They are known for being carriers of malaria, dengue, zika and several other diseases. If we take malaria alone, there are between 350-500 million cases every year, 1 million cases every year are fatal. The 90% of the deaths are among children.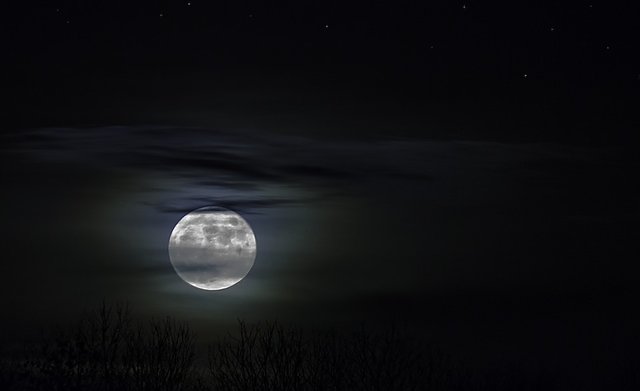 Image CCO Creative Commons
My discomfort pales in comparison of the gravity of this epidemics. What can we do to prevent this from happening? Well the protection against mosquitoes can be grouped in 3 possible actions:
1) Directly killing them (the most satisfying but the least effective if you have to kill them one by one).
2) Preventing them from sucking blood by using repellents.
3) Preventing the larval hatching.
I already mentioned that directly killing them would not be the most effective strategy. The use of repellents is not ideal because the effects last only few hours and the idea of spraying synthetic repellents on our skin is not great. Instead, a lot can be done to prevent larval hatching. Emptying flower pots and other containers in your backyard is commons sense, you already know that and it would be pointless to repeat it here. Another elegant and ingenious way is to sterilize the males of mosquitoes so to prevent the fecundation of the females. Unfortunately, this is not very practical, it's expensive and it can only be done in a small area. A very effective strategy was to spray synthetic pesticides. This was found to be effective because the mosquito larvae are relatively immobile and are easily accessible. However, these pesticides were found to have deleterious effects also on plants and other insects, not to mention possible risks for our health. However, in recent years it was found that plants extracts were particularly effective in killing mosquito larvae, this strategy is promising because these extracts are environmentally friendly, biodegradable and have minimal side-effects on other species.
Why would plants produce pesticides?



Unlike us, plants cannot move away from annoying insects. Centuries of evolution endowed plants with chemical tools to control the behavior of insects around them. In fact, plants produce lipidic molecules with a strong scent (we call them essential oils) engineered to can attract pollinators and to kill pests or at least discourage them from getting close. These essential oils can be found in secretary structures of the plants, glandular trichromes and resin ducts. When dissecting a plant, we can find these oils as droplets in the stems, leaves, flowers or even in the roots (remember Ginseng?). The lipophilicity of the essential oils seems to be pivotal for modulating the larvicidal activity. In fact, because of their hydrophobicity, the essential oils can diffuse through the larvae cuticle. They were found to inhibit the activity of some enzymes such as acetylcholinesterase and to affect the ions channels in the neural cells of the larvae, thus these oils have neurotoxic effects on the developing mosquitoes.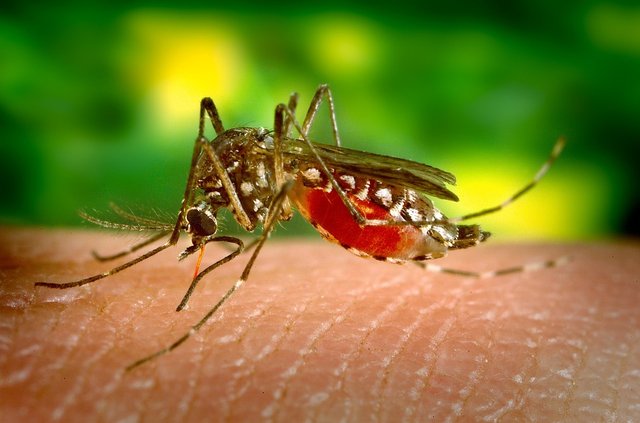 Image CCO Creative Commons
If essential oils are scientifically proven to have larvicidal effects why we are not using them?



One word: economics. Essential oils are expensive to extract and if the extraction and storage conditions are not adequate, they can also lose their efficacy. Currently, companies do not have many economical benefits from using plant-derived pesticides considering that the synthetic counterparts are cheaper and more stable. However, if we have learned something from the past is that technological and scientific discoveries can significantly reduce manufacturing costs, considering the numerous benefits of plant-derived pesticides, it is likely that we will hear more about them in the future and possibly even start using them more. Here there is a list of plants with high larvicidal activity:
- Angelica purpuraefolia Chung (Rhizome)
- Tagetes patula L. (leaves)
- Auxemma glazioviana Taub. (heart wood)
- Callitris glaucophylla Joy (wood)
- Juniperus drupacea Labill. (wood)
- Copaifera multijuga Haynet (resin)
- Hymenaea courbaril L. (fruit peels)
- Cinnamomum impressicostatum (leaves)
References
https://www.sciencedirect.com/science/article/pii/S0926669015302144
https://link.springer.com/article/10.1007/s00436-015-4586-9
http://apps.who.int/iris/bitstream/handle/10665/70072/WHO_HTM_NTD_WHOPES_2009.4_eng.pdf;jsessionid=C37140F98C1FFE9A9691A3C106B72D14?sequence=1
https://www.sciencedirect.com/science/article/pii/S026121940000079X
Communities that support me are:




Image created by @gtg

IMMAGINE CC0 CREATIVE COMMONS, si ringrazia @mrazura per il logo ITASTEM. Click here and vote for @davinci.witness