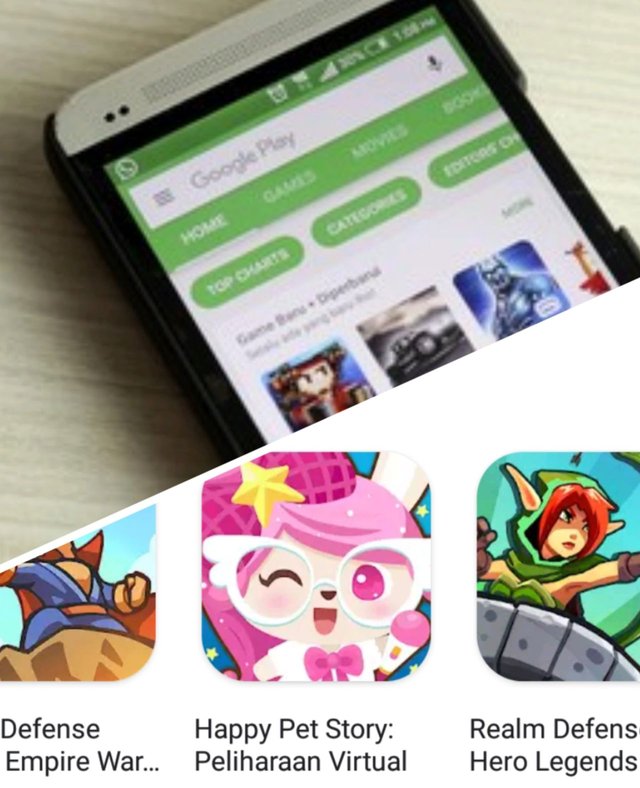 Games become one of the ways for smart device users, namely android smart phones to get rid of all the time in between free time,
And I have summarized the information that I got from a trusted source.  there are 4 games let's see together.
1. Cookie Jam
In the Cookie Jam game, players must match the same three cookies and candies in order to clear the game board, and will advance to the next levels.  Cookie Jam also has various challenges to solve and will move to other regions in each level.  The game has a visual effect with striking colors.
2. Plants vs Zombies 2

Plants vs Zombies is a game that carries the concept of defense.  Players choose and place plants that can attack and hold around the player to defend against attacks from zombies.  This game was first released in May 2009 and still exists today.  This game has been downloaded more than 100 million times.
3. Helix Jump
Helix Jump is one of the best offline games that can be played on an Android device.  This game has an easy but challenging way to play. The game, released in early 2018, also provides colorful visual effects and will change at every level.  This will make the player not feel bored.  Helix Jump has been downloaded more than 100 million times on the Google Play Store.
4. Onet Classic
Game Onet was released in 2003 and is still widely played today.  Onet Classic has the Pikachu theme, by means of a play that connects two similar tiles with 1, 2 or 3 lines to eliminate them.  The player must eliminate all tiles before the time is up.
That's all I can inform, hopefully the information I provide is useful for readers..