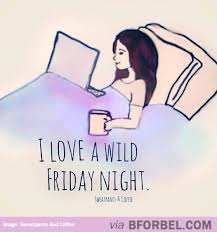 Hey SteemStars!
Don't miss THREE great shows in a row tonight on the SteemStar Network and it all kicks off in two hours!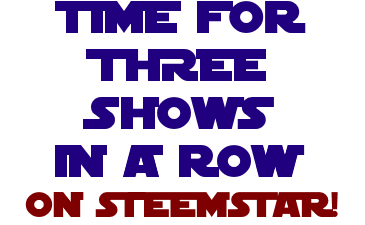 First up, the serious stuff: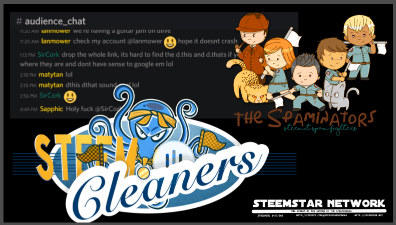 TrashTalk with @Patrice from SteemCleaners at 10PM UTC/6PM EST
Come learn more about @steemcleaners & @spaminator. Steem Witness @Patrice will be discussing the more interesting spams & scams of the week as well as answering questions from the audience.
Then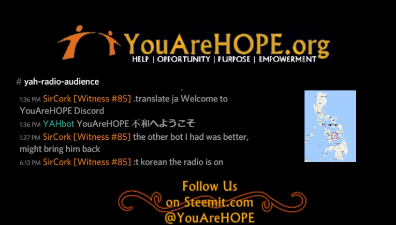 The YouAreHOPE Foundation Transparent Town Hall with @SirCork at 11PM UTC/7PM EST
Take part in our open community discussion all about The YouAreHOPE Foundation's worldwide, steem exclusive, block chain transparent worldwide humanitarian aid mission and the issues and decisions we face as we steward the donations of our generous and huge hearted steem community supporters!
But then things get a bit crazier so don't miss: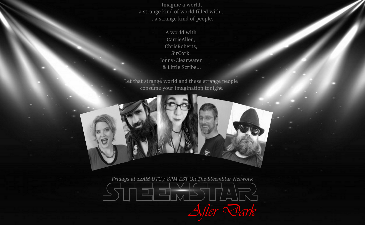 SteemStar After Dark with @CarrieAllen and @ChrisRoberts and Friends
Dive into the comedy, drama, and excitement as we perform radio plays for your enjoyment with no rehearsal and really funny people. Maybe... even.... you! We select audience members who come equipped with a mic and a stable internet connection to join us in sight reading Steemian authored short radio theater scripts. It's a riot. Every time!
Don't miss three shows in a row, and if you are REAL good, I might even throw a pirate steem starship party that most of you already know is always not safe for public consumption, so we don't stream them, we just host them privately in our steemstar network pirate steem starship, where anything goes, and usually does!
It's SteemStar Network all night long! Don't hear about it from your cool friends later, check it all out for yourself!
Tonight on SteemStar!
Join us here to chat:
https://discord.gg/j4aCpEC
Watch or listen here for high quality video and audio or listen in discord (but without video and on crappy audio in discord, but hey, it works, I guess...):
See you on the air!
@SirCork
Founder @YouAreHOPE Foundation
Founder @SteemStarNetwork
Partner of Team Witness #68 with @RondaK