---
SteemSports Presenter:
@brandonk
---
SteemSports Editor:
@scottybuckets
---
With the dawn of UFC 235 fast approaching, we can reflect on the skills of each counterpart within the co main event. Tryon Woodley aka 'The Chosen One' will be taking on number one contender in Kamaru 'The Nigerian Nightmare' Usman for the 170 pound strap.
---
This welterweight championship affair will act as prelude to the main event. This tilt involves Anthony 'Lionheart' Smith and the return of light heavyweight's greatest fighter in Jon 'Bones' Jones. Not since the early 2010s have we seen Jones make such a quick return to the cage.
---
I see both fights as very interesting because my thoughts on the variance of outcomes keeps changing. I am having more difficulty in breaking down the co main event because it is a much more even matchup in my opinion, so I figure I'd take on that challenge for this post.
---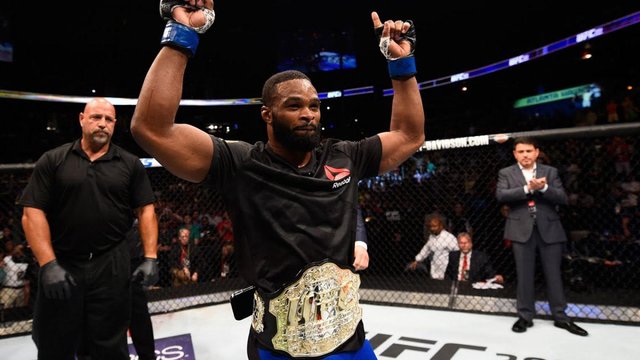 ---
Woodley is iron fisted and is well known for his lethal right hand. It's not only quick at range, it's also devastating on the inside and Woodley also uses elbows deceptively well. There is more aggression in Usman, but Tryon arguable has better timing and all around power.
---
Usman has made his way on this long path from numerous Ultimate Fighter outings. I saw Kamaru on earlier episodes from the 2012-2013 era and he himself made a debut in 2015. He was very lacking in the striking department but his strong wrestling carried him through.
---
Kamaru's durability and formidable power makes him a serious threat to Woodley who may not be able to displace his energy like he was against slower, and older opponents like Demian Maia. I believe that we will get one of the best 170 pound scraps of all time, and 235 is looking quite good.
---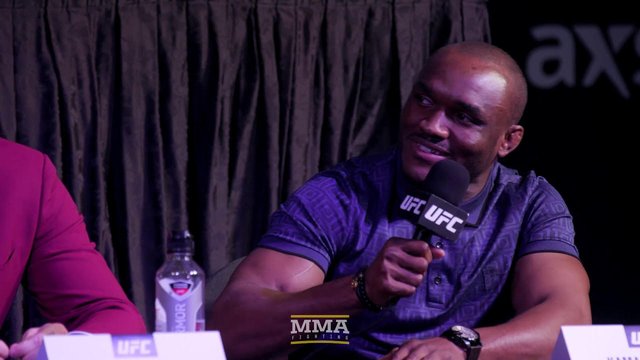 ---
Woodley and Usman both dislike each other considerable which adds yet another layer to this grudge match. This is fuel to the fact that Tyron consistently reminds Usman he considered him a mentor.. and that he kept asking how it felt for Dana to put the champ's belt around his waist.
---
This is a battle of arguably the two strongest welterweights both physically and in terms of wrestling capability. Wrestling within mixed martial arts is not only a skill set but a mind set.. and both of these men have seemed to become unbreakable on the ground...
---
This should be an enticing affair and well worth the ESPN+ and pay per view cost. The subscription to ESPN+ has shown itself to be quite worth the subscription, and ESPN is doing all they can to legitimize combat sports. The UFC is on the up and up, it's time to board the hype train!
---
Thank you for following
@steemsports
and you can find me
@brandonk
---

---

This is a
@steemvoter
subscription payment post. Thank you to Steemvoter customers for allowing us to use your Steem accounts to upvote this post by virtue of your free subscription to the
https://steemvoter.com
bot service.
@steemvoter
is proudly a
@buildteam
subsidiary and sister project to
@steemsports
,
@steemsports-es
,
@steemsports-ita
and
@minnowbooster
.