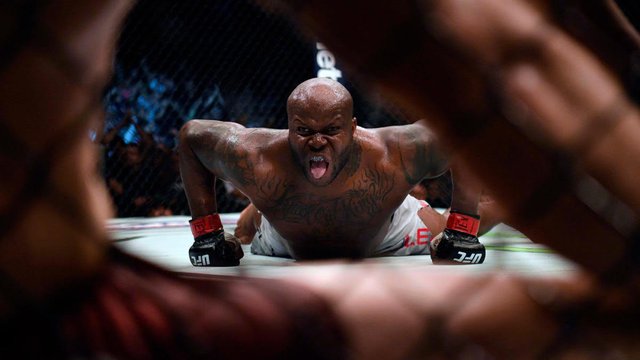 ---
SteemSports Presenter:
@brandonk
---
SteemSports Editor:
@scottybuckets
---
It is crucial to note that I recommend this bet solely due to the odds, not due to who I actually believe will win.. or what I believe will happen. All the intangibles go towards the favor of Lewis..
---
...but all the tangible skill goes towards Cormier in spades. I really can't forsee Cormier implementing a complete wrestle heavy game plan against the boulder body type of Lewis.
---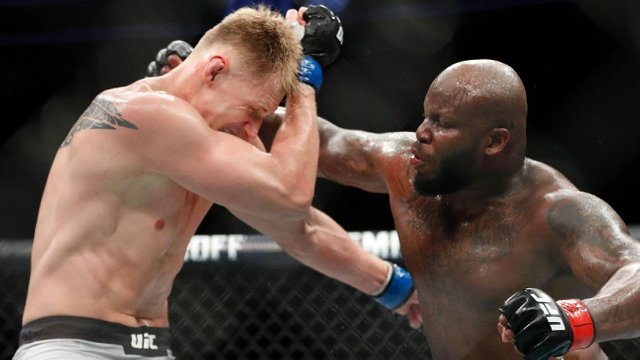 ---
Cormier has fought big men before (including common opponent Roy Nelson), and Roy was able to secure many, many takedowns on Derrick whereas Cormier was able to secure many on Roy.
---
The difference in wrestling is a mess honestly, and I can't forsee Derrick not taking immeasurable amounts of damage in this fight. I do see chances for the knockout on Lewis' part...
---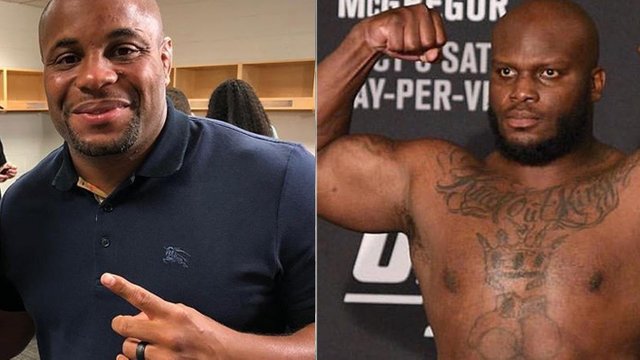 ---
...but it's going to be immensely difficult, especially with the onslaught that is champion Daniel Cormier. It won't be the power of DC's punches that wins this fight, it will be the consistent and dynamic speed of the former Olympian.
---
We've seen Lewis teed up on for 3 rounds straight before deciding to actually initiate the fight and finish his opponent, but that may not be applicable since Cormier is a patented finisher.
---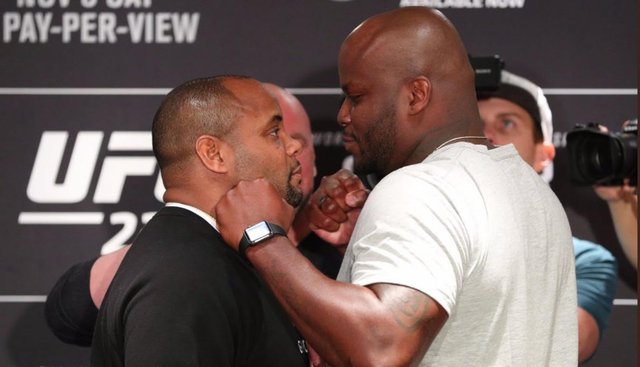 ---
My worries come with Lewis' recent fight and damage taken, but I also worry about Cormier's hand (which could come undone and cause him harm at any moment within the fight).
---
It's almost a battle of enigmatic injuries and the wonder of what two of these healthy big men could create. I think this will be a solid battle, and Derrick is just big and strong enough to make this one last.
---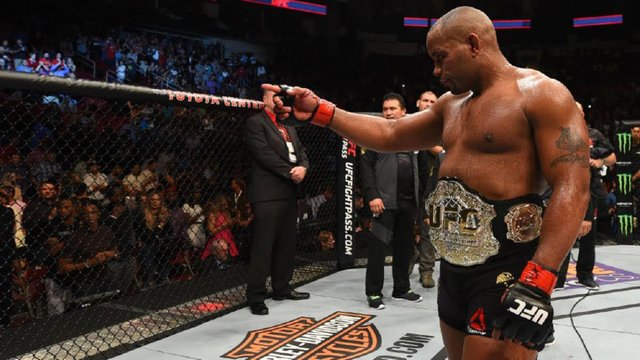 ---
I actually recommend the over in this fight as Derrick has proven to be formidably durable... and Cormier's game plan will be about lasting, not necessarily about finishing.
---
Thank you for following
@steemsports
and you can find me
@brandonk
---

---

This is a
@steemvoter
subscription payment post. Thank you to Steemvoter customers for allowing us to use your Steem accounts to upvote this post by virtue of your free subscription to the
https://steemvoter.com
bot service.
@steemvoter
is proudly a
@buildteam
subsidiary and sister project to
@steemsports
,
@steemsports-es
,
@steemsports-ita
and
@minnowbooster
.