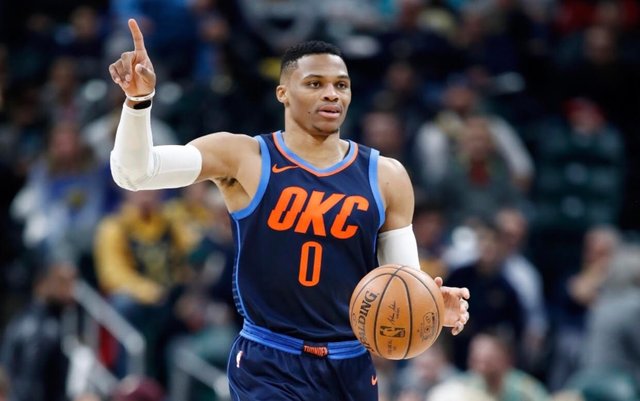 ---
SteemSports Presenter:
@dwin0603
---
SteemSports Editor:
@scottybuckets
---
The 2008 NBA draft was one of the most hyped draft class in history. Stars like Derrick Rose, Russell Westbrook and Kevin Love are included on that class but there are also busts that quickly disappeared after they failed to reach their potential and failed to live up to the expectations. Usually, the top 10 picks produced top tier talents that can reach the unexpected or sometimes becomes a franchise changer. It's really hard to guess whether a player will be exactly what the scouts expected them to be and the top 10 picks are not always guaranteed to be stars. Now, let's take a look back at the best and worst players from the Top 10 picks of the 2008 NBA draft and where are they now.
---
Best Picks
---
Russell Westbrook
---
Russell Westbrook was selected as the 4th overall pick in the 2008 NBA draft. Back in college he was only a back-up point guard behind Darren Collison by still scouts managed to see his potential and was selected at number four. Westbrook is obviously the best player in this draft class. He is an MVP. He averaged a triple-double in two consecutive seasons. He is sure to be a hall of famer. He is a 2-time scoring champion. No championship yet but still, he will end up as one of the best players who ever play the game. You will never see another like him. A super athletic guard who has outstanding basketball IQ, can rebound and pass the ball. The only flaw in his game is his three-point shooting but that alone doesn't make him a bad player. He is one of a kind.
---
Derrick Rose
---
Derrick Rose was selected by the Chicago Bulls as the first overall pick. Usually, the first overall pick is a talent that have a huge edge from other players in the draft class. It is usually the one that can outplay anyone in the draft class and Derrick Rose does not disappoint. He shows that he is an athletic freak guard who can relentlessly attack the rim and finish strong to the basketball with his acrobatic layups and thunderous dunks. He has a unique skillset that is hard to match. His crossovers are deadly and his quickness and speed is out of the books. He stole one season from LeBron becoming the season MVP in 2011 but after that he suffered a severe injury that ruined his career.
---
Since that injury, he hasn't been playing well and he couldn't go back to his old form and style of play. But this season, Rose is having one of the most dramatic come backs in NBA history and now proving himself again after being down for several years. He is now in the top guards in the NBA all-star voting and I would be glad to see him in the all-star game again.
---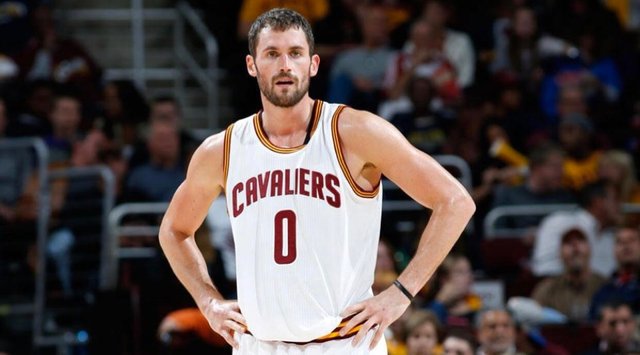 ---
Kevin Love
---
Love was selected number by the Memphis Grizzlies but they traded them to the Minnesota Timberwolves. Memphis should now be regretting that trade as Kevin Love becomes a stretch 4 who can dominate the boards and score outside consistently. Love is a terrific rebounder and three-point shooter. Love was luckily traded to the Cavaliers and won 1 championship there with LeBron James. Now, he is the only star in Cleveland after James left and I think he will be traded before the trade deadline.
---
Brook Lopez
---
Brook Lopez was the 10th overall pick from the 2008 NBA draft selected by the New Jersey Nets. They selected Lopez because they wanted to have a legitimate presence in the paint who can be a consistent scorer in the paint. With his big body, sweet shooting touch and vast face-up game, the Nets happily selected him. Lopez immediately let his presence felt down low and he did not disappoint the Nets as he became one of the best big men in the league. As of now, he plays for the Milwaukee Bucks and his much improved three-point shooting has been showcased and he is one of the key players that put the Bucks at the top of the Eastern Conference.
---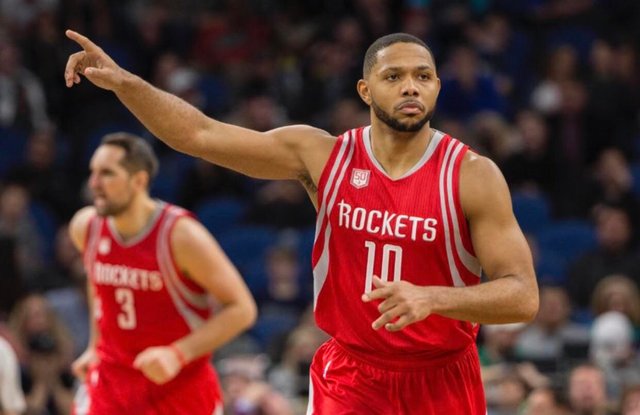 ---
Eric Gordon
---
The Los Angeles Clippers picked Eric Gordon as the 7th overall pick in the 2008 NBA draft. Gordon Easily drafted at no. 7 because of his ability to shoot from long range and create his own offense. He can also play the point guard position and run plays which makes the scouts attracted to him. He is a great player but injuries hit him hard. Despite all of that challenges in his career, he still manages to be a great player with the Houston Rockets winning the Sixth Man of the Year award.
---
Danilo Gallinari
---
Gallinari was the 6th overall pick in the 2008 NBA draft selected by the New York Knicks. In this draft, the Knicks thought that Gallinari will be a much dominant force because he can play both the 3 and 4 position and still creates a mismatch because of his height and skillsets. Gallinari was a good player but like Eric Gordon, injuries hurt his career and prevented him from playing for a long time. But as of now, he came back and currently playing for the Los Angeles Clippers and he is one of the main reasons why the Clippers are one of the hottest teams now in the Western Conference.
---
Worst Picks
---
Michael Beasley
---
Beasley was the second overall pick in this draft selected by the Miami Heat. He was one of the most hyped players in this class. Beasley is a terrific scorer who can give you big scoring numbers every night. He was projected to reach a level of a superstar but there are some issues with him that prevented him to shine. His attitude, lack of discipline, work ethic and his nature of causing trouble ruined his career. He then, leave the States and play overseas for a long time. Then, learning from his mistakes, he finally makes his way back to the NBA and now playing for the Los Angeles Lakers as a bench player.
---
OJ Mayo
---
OJ Mayo was the third overall pick by the Memphis Grizzlies in this draft. He was also one of the most hyped players in this draft and said to be the best prospect in the league since LeBron James. That was too much of a hype for this guy. His immense offensive skills were the main reason why people looked at him so high at that time. But when he steps in the NBA, he played some great games but not what people are expected him to be. He wasn't able to live up to the expectations and he is now playing overseas and maybe he will not come back in the NBA.
---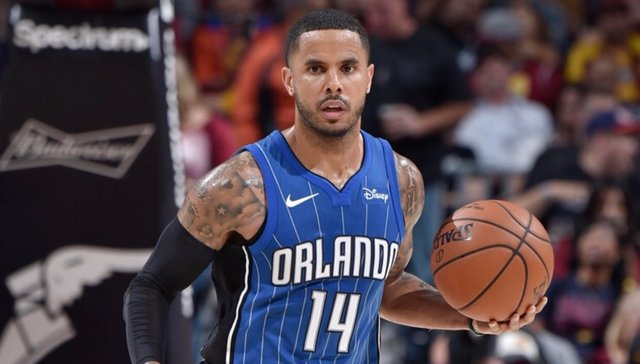 ---
DJ Augustin
---
Augustin was selected by the Charlotte Bobcats as the ninth overall pick in this draft. He was projected to be a dominant scoring guard who can be their playmaker at the same time. But ever since he entered the league, he can't be a consistent guy and his defense was awful. He ended up being just a role player his entire career. He is currently playing for the Orlando Magic.
---
Joe Alexander
---
Alexander was selected as the eighth overall pick in the 2008 NBA draft selected by the Milwaukee Bucks. Alexander is the biggest bust in this draft class. I know some people doesn't even know who this guy is. He hasn't seen action in the NBA most of his career. He spent a lot of time playing in the NBA G-League before playing overseas. He is currently still playing in Europe as of now.
---
Thank you for following
@steemsports
and you can find me
@dwin0603
---

---

This is a
@steemvoter
subscription payment post. Thank you to Steemvoter customers for allowing us to use your Steem accounts to upvote this post by virtue of your free subscription to the
https://steemvoter.com
bot service.
@steemvoter
is proudly a
@buildteam
subsidiary and sister project to
@steemsports
,
@steemsports-es
,
@steemsports-ita
and
@minnowbooster
.