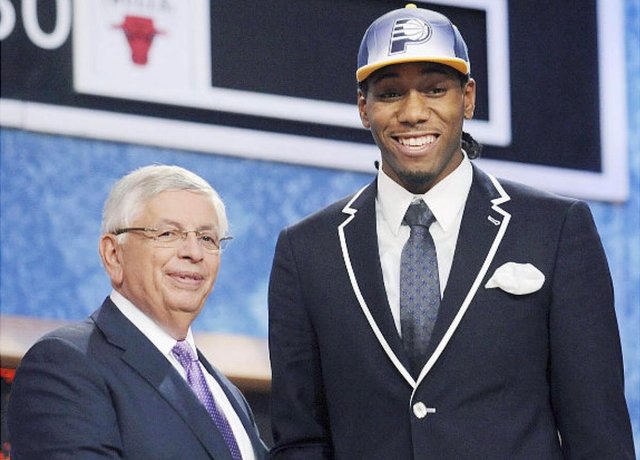 ---
SteemSports Presenter:
@dwin0603
---
SteemSports Editor:
@scottybuckets
---
Kawhi Leonard is now the new King. He is now the best player in the planet. Not LeBron James anymore. NBA executives believes that Kawhi Leonard is the new best player in the NBA after winning the championship with the Toronto Raptors. He just proves that he can carry a team to the Finals and beat the Golden State Warriors.
---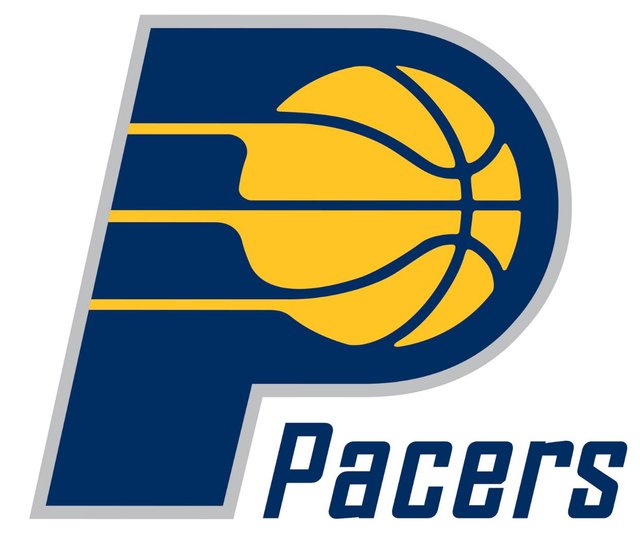 ---
But what if the Pacers kept Kawhi Leonard? What if the Pacers did not trade him to the San Antonio Spurs on draft night? The Pacers infamously made one of their biggest franchise mistakes when they traded away the pick that became Kawhi Leonard for George Hill who as we all know never turned out to be great.
---
We've seen how Kawhi developed with the Spurs and became one of the best defenders in the league. A two-time Finals MVP and an NBA champion but what if that hadn't have happened? Things would be a lot different than you'd probably expect without Leonard's defense, the Spurs wouldn't beat the Miami Heat in the 2014 NBA Finals if. They wouldn't even make it there and Tim Duncan would not retire on a championship run.
---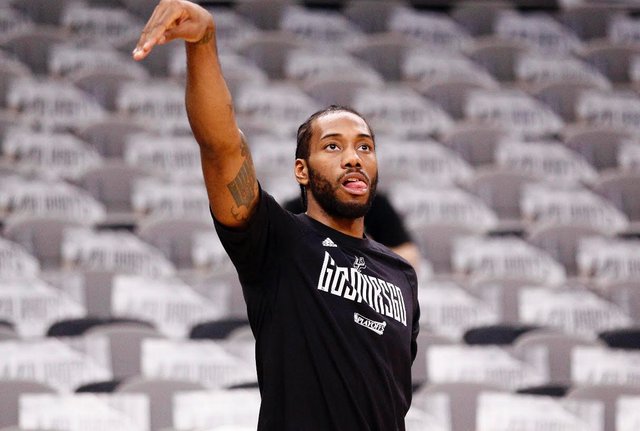 ---
But, it's a different story from the Pacers perspective who would have teamed up Paul George, Kawhi Leonard, and Danny Granger early on to where Granger would eventually get injured but Kawhi and Paul George would still have Lance Stephenson, David West and Roy Hibbert around. Even without Kawhi, that Pacers team took LeBron and the Heat to a hard-fought Game 7 in 2013 and a Game 6 in the 2014 Eastern Conference Finals.
---
So, you imagine that with Leonard and his defense. It probably would have been just enough to beat the Heat and make it to the NBA Finals. And how convenient is it that San Antonio made the Finals both of those years.
---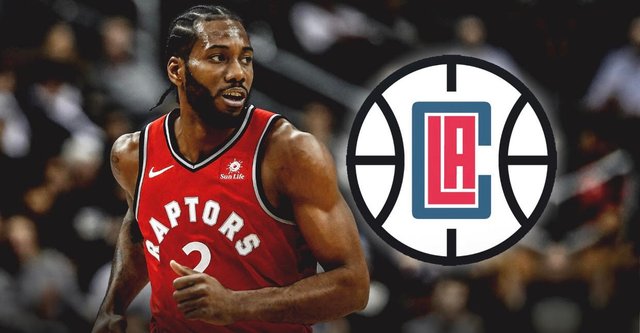 ---
So, if the Spurs did end up making it that far, the Pacers would have either played the Spurs without Leonard or another team which I think they still would have beat with two of the best two-way players in the league and Roy Hibbert. I think this Pacers team might have struggled with outside shooting but they'd be unstoppable on defense and will still be serious title contenders as long as they were together. Now there's always a chance that Kawhi never developed as much without Popovich and the Spurs but I think he was gonna be as great as he is no matter what.
---
Thank you for following
@steemsports
and you can find me
@dwin0603
---

---

This is a
@steemvoter
subscription payment post. Thank you to Steemvoter customers for allowing us to use your Steem accounts to upvote this post by virtue of your free subscription to the
https://steemvoter.com
bot service.
@steemvoter
is proudly a
@buildteam
subsidiary and sister project to
@steemsports
,
@steemsports-es
,
@steemsports-ita
and
@minnowbooster
.