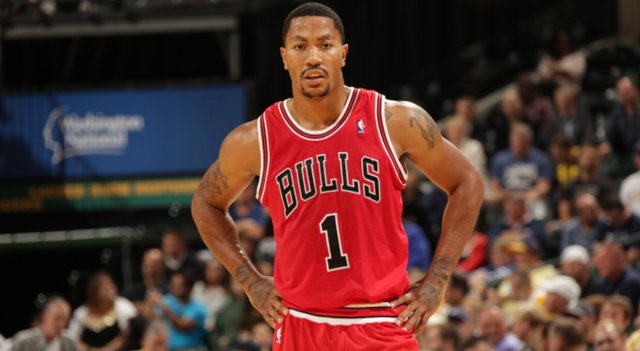 ---
SteemSports Presenter:
@dwin0603
---
SteemSports Editor:
@scottybuckets
---
Last time, we talk about another NBA what-if featuring "What if the Thunder didn't trade James Harden?". Now, we're going to talk about another important what ifs in the NBA and today we will feature "What if Derrick Rose never got injured?" Let's get right into it.
---
What if Derrick Rose was never injured? The young Chicago Bulls Derrick Rose who was the youngest MVP in NBA history. At only 22 years old, Rose led his team to 62 wins by putting up 25 7 and 4, being a true leader and looked like the brightest young star we'd ever seen with some people believing he would have been one of if not the best point guard of all-time had his career not been devastated by injuries the way it was.
---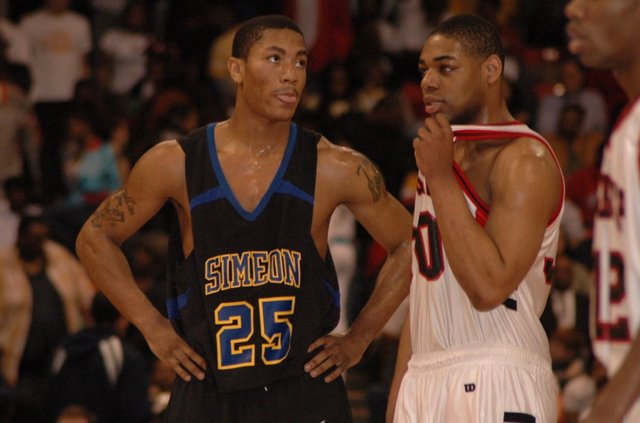 ---
Now we do have to say that in Rose's MVP season, the Bulls still did get knocked out four games to one in the Eastern Conference Finals by LeBron James and the Miami Heat. And with how that team dominated the Bulls, they had a lot of improving to do if they were ever gonna beat them. But I mean Derrick was the only all-star on that team in 2011 and Joakim Noah and Luol Deng hadn't even gotten to their peak yet but the two of them and the rest of the team did by 2014 when everyone stepped up huge while Rose was dealing with injuries. There's no telling if they would have if he was healthy but let's assume, they did.
---
By 2014 Joakim was a two-time member of the all-defensive first team and had just won the Defensive Player of the Year award. And Luol Deng was still one of the best defenders in the league putting up 19 points a game. Now Rose had a very small window to work with here since right after 2014, both Noah and Deng's talent fell off of a cliff but that's still not even to mention how much ado Rose would have developed if he had stayed healthy.
---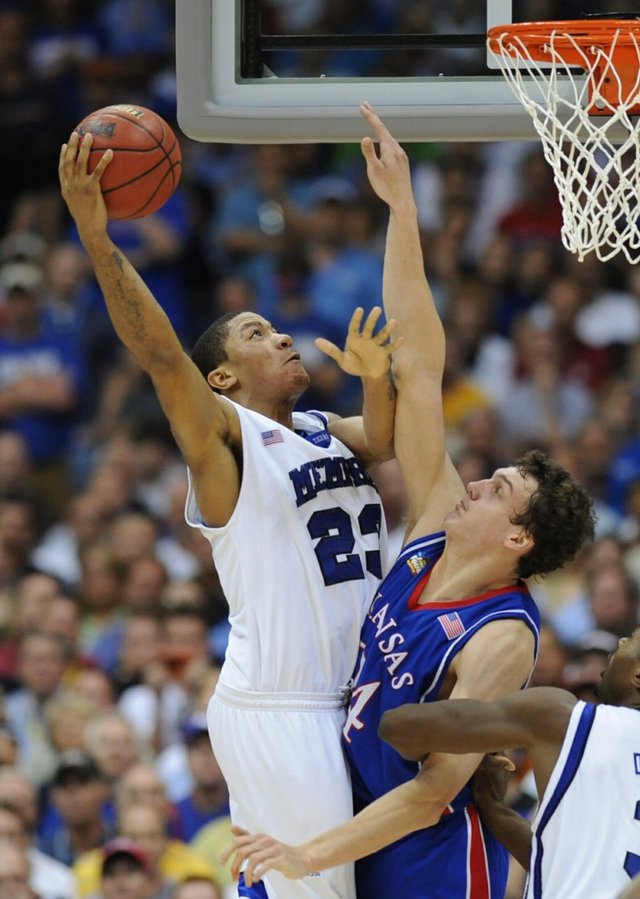 ---
Three years removed from his MVP season with better teammates and more threats on offense, the man could have very well won another MVP by then and by putting up nearly 30 points and close to 10 assists a game. And with a young Jimmy Butler who they still would have gotten because he didn't get drafted until 30th overall, Carlos Boozer, Taj Gibson, a developed Joakim Noah and Luol Deng, other quality world players and an MVP caliber Derrick Rose, this could have very well been your 2014 NBA championship team.
---
Thank you for following
@steemsports
and you can find me
@dwin0603
---

---

---
**Disclaimer:**
This is a
@steemvoter
subscription payment post. Thank you to Steemvoter customers for allowing us to use your Steem accounts to upvote this post by virtue of your free subscription to the Steemvoter.com curation automation service.
@steemvoter
is proudly a
@buildteam
subsidiary and sister project to
@dlease
,
@tokenbb
,
@ginabot
,
@steemsports
.
@steemsports-es
and
@minnowbooster
.
---
**BURNPOST:**
This is a 20% Steem burnpost by setting
@null
as beneficiary.