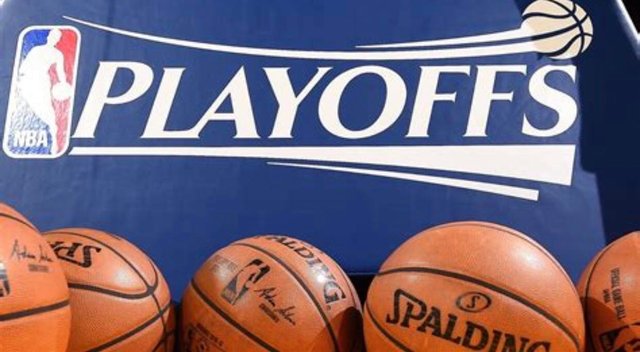 ---
SteemSports Presenter:
@mateonav53
---
SteemSports Editor:
@scottybuckets
---
The NBA had an incredible night on May 6th, 2019. Two tantalizing matchups between the Bucks/Celtics and Warriors/Rockets graced our TV's. Both series rested at a 2-1 split. A victory for the trailing teams means a lot in these situations. Suffer defeat, and you'll find yourself in a near-impossible hole to climb out of (only 11 teams have come back from down 3-1 in NBA history). Achieve victory, and practically reset the best-of-seven series to a best-of-three.
---
Giannis and the Milwaukee Bucks were the ones who took a commanding 3-1 lead on the road over the much-hyped Boston Celtics. The final scorecard checked in at 113-101, which was indicative of the ten-point lead Milwaukee seemed to hold over Boston the entire night.
---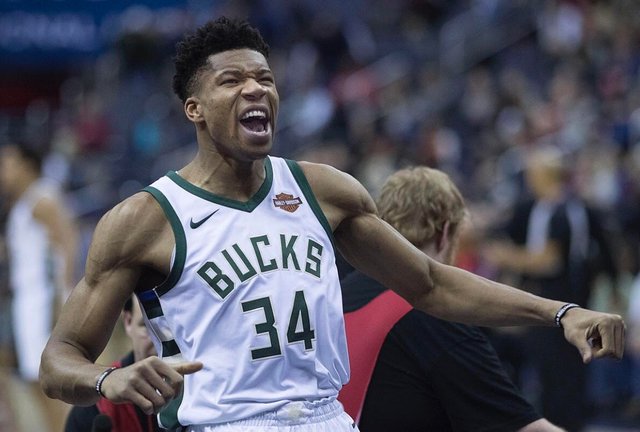 ---
Boston knew tonight was a must-win game. Marcus Smart even came back in an effort to rally the troops in front of their heated Beantown crowd. Once we all heard he was coming back, we were bombarded with stories of how Smart's impact goes beyond the stat sheet. His value lies in his ability to fire up the guys he takes the floor with. The only problem was they needed two Marcus Smart's worth of morale per lineup to keep up with the efficient, determined Bucks.
---
Giannis played like an absolute madman in this pivotal Game 4. He checked out with 39 points, 16 rebounds, 4 assists, 1 steal, and 1 block on a scorching 15/22 shooting. It comes in sharp contrast to Boston's star player Kyrie Irving, who struggled and sputtered to a 23 point, 6 rebound, 10 assist line on 7/22 shooting. Yikes.
---
The joke going around about Kyrie's line is biting. After his poor Game 3 shooting performance, he remarked to the media, "From this point on, I don't think you'll see another 8 for 22." Well, he was right. Irving only shot 7/22 from the field in this potentially series-deciding game.
---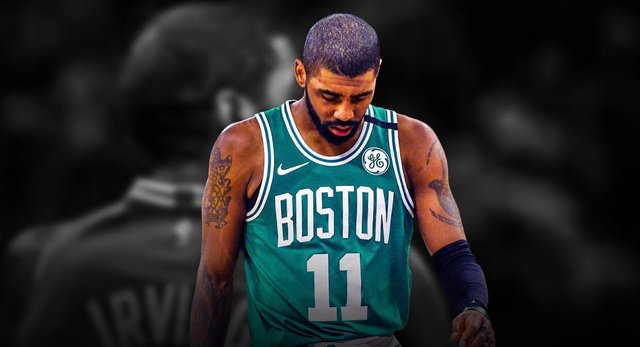 ---
The lasting images of Kyrie's exit tonight carry a striking resemblance to an image hoops fans have come to know. TV cameras caught a shot of Kyrie walking to the locker room by his lonesome with his head hung low. Not exactly a standout scene, but it may have been his last time walking back into the Celtics locker room wearing their uniform. It recalled the image of LeBron James walking back into the Celtics locker room post-defeat for his last game as a Cavalier (the first time).
---
Couple how good the Bucks look with the fact that Game 5 is taking place back in Milwaukee, Boston's demise feels imminent. It's hard to imagine Kyrie and the Celts coming back from this, but if they're going to do it they need to somehow play like last year's cohesive, gritty Celtics unit with the added bonus of a Super Saiyan Kyrie. Game 5 will take place on Wednesday, May 8th at 5 PM PST / 8 PM EST.
---
In the West, we saw the Rockets and Warriors trade blows like two depleted heavyweights who just wanted to end it with a haymaker. You could tell in their scattered shot selection and the reckless way they played on D. The winner tonight was going to be the one who had more people busting their asses in hustle play situations and tonight that was Houston, 108-112.
---
With the shot clock off and the Warriors down three, Steph Curry and Kevin Durant both got exceptionally clean looks at the rim to tie the game - but the two Warriors stars MISSED! What a situation to find yourself in. Two people, who qualify as both top 5 shooters AND players in the world got open looks to tie the game and they both missed in the same possession! The Rockets made their free throws at the other end to put it out of reach, up four with a little over two seconds to play.
---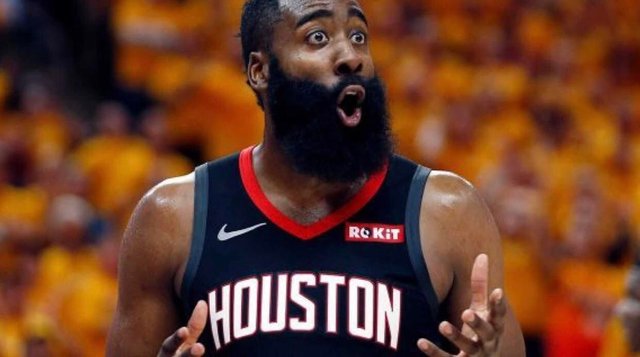 ---
James Harden was incredible tonight, but so was Kevin Durant. It was a battle of former OKC teammates, now accomplished MVPs and alpha dogs of the top Western Conference contenders. Harden finished with a 38-10-4 line on 13/29 shooting. Not the most efficient clip, but he made multiple ballsy threes and layups when the balance of the game was vulnerable to swinging away from him. Kevin Durant poured in 34-7-5 on a clean 12/22 shooting.
---
Durant was one of the only Warriors who looked like they had ample energy and also cared about the outcome of this game like their life depended on it. Draymond Green was the other (15-5-10-2-1, 6/11 shooting). When we cruised a little past the seven-minute mark of the fourth quarter, the Dubs felt like they had some life thanks to the urgency of Durant and Green.
---
Draymond was just zooming down the floor end to end, beating out the defense for transition layups started and finished by himself to quickly cut the deficit to single digits. He was trying to set an example for his team, saying, "If we are going to win this, we have to out-hustle them and do it now!" The gesture was followed by some energetic moments for the Dubs, but in the end, the shots just didn't fall when they had to.
---
Steph Curry had another off-night by his lofty offensive standards (30-4-8, 12/25 FG, 4/11 3PT). The overall numbers don't look so bad, but the haters are going to have a field day with the fact that he missed a wide-open shot to tie it - and he's supposed to be the greatest shooter ever.
---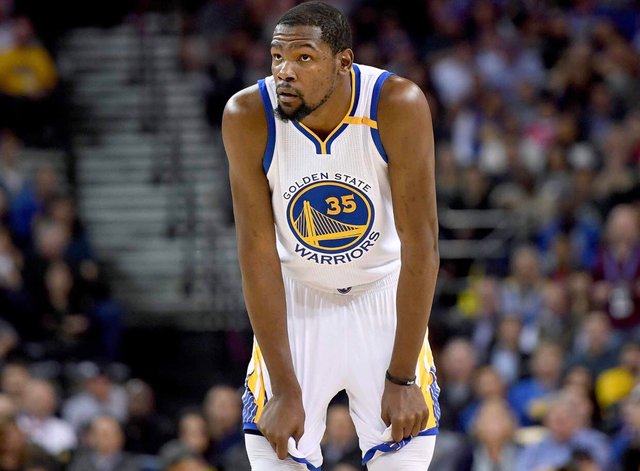 ---
That's the problem with the assumption of the "greatest ever" title in any form. It makes people think players supposed to find net on 100% of their attempts, like a robot would. Before the Warriors ran their play, I just thought the situation seemed a little too perfect for the full comeback. It seemed too easy for them when you looked at the situation on paper. Factors like physical and mental fatigue were the forces that caused KD and Steph's shots to land just a little bit off the mark.
---
I hope what we are witnessing is the changing of a tide in the Western Conference. If Houston somehow ends up winning this series, KD and Curry's misses will be looked at as moments where the series could've sailed down the path of predictability - but it didn't. We've seen the Warriors practically waltz their way to three titles in four years. I think the world is ready for a refreshing bit of the unknown.
---
Thank you for following
@steemsports
and you can find me
@mateonav53
---

---

This is a
@steemvoter
subscription payment post. Thank you to Steemvoter customers for allowing us to use your Steem accounts to upvote this post by virtue of your free subscription to the
https://steemvoter.com
bot service.
@steemvoter
is proudly a
@buildteam
subsidiary and sister project to
@steemsports
,
@steemsports-es
,
@steemsports-ita
and
@minnowbooster
.