Undefeated. Undisputed. Khabib 'The Eagle' Soars Into 28-0!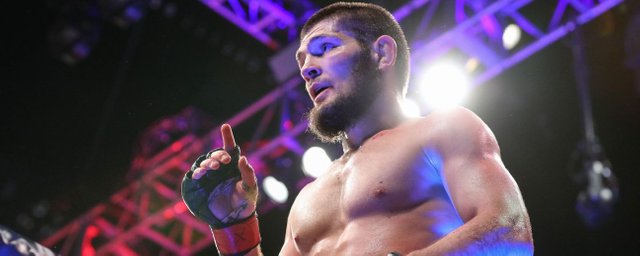 ---
SteemSports Presenter:
@brandonk
---
SteemSports Editor:
@scottybuckets
---
The enthralling main event of Saturday's Pay Per View in Abu Dhabi has given UFC yet another reason to appreciate the pound for pound great and all time lightweight in Khabib Nurmagomedov. If Khabib had existed in archaic times.. he would have been seen as a giant amongst men with superhuman strength.
---
Every top 10 contender they put in front of Khabib becomes erased.. he makes top 5 legends looks like amateurs in the cage. Never has one so easily manhandled and finished the like of Dustin Poirier.. let alone the rest of the lightweight division. With this spectacular win..
---
..we as fans get one step closer to the fight we've wanted for half a decade. Tony Ferguson is the only viable option at this point because he and Khabib have separated themselves from the pack each and every performance out. 'The Eagle' must face 'El Cucuy' before it is too late.
---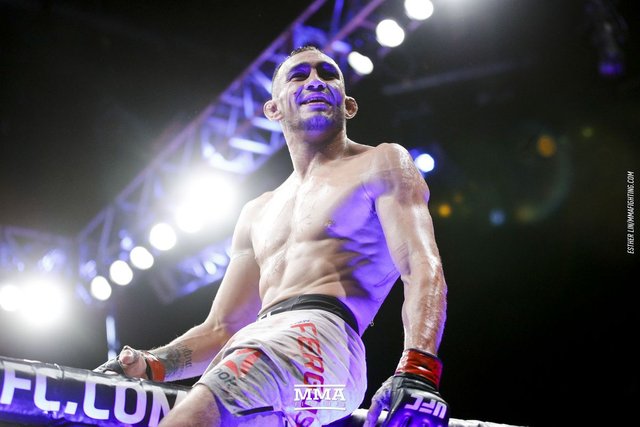 ---
It is crazy how dynamic the divisions have become, and with lightweight and welterweight always being combat sports glamour divisions, it is nice to have a true, undisputed champion that has conquered the likes of lineal contenders such as Eddie Alvarez and Conor McGregor who outclassed the latter.
---
Khabib has risen above the likes of these fighters, and it is evident that Ferguson vs. Nurmagomedov is an obligation to the fans.. it is an impossibility for it not to be arranged (even with the supposed cursed surrounding the fight). Both men will make weight and have the motivation to fight each other if the timing and price tag is right.
---
Poirier didn't seem to win many moments of the fight, but he did show moments in which Tony Ferguson would be able to exploit much more than anyone previous to him. Superfights with GSP and Floyd Mayweather can wait as long as The Boogeyman waits in the wings.
---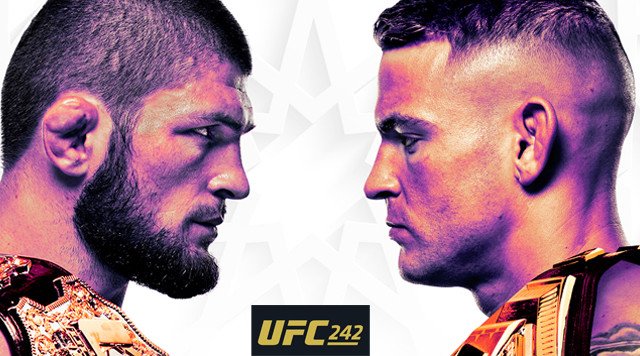 ---
Abu Dhabi heavily supported Khabib as many Muslim travellers made their way to see a true combat sports icon of this era. Khabib has silently become one of (if not technically) the biggest stars in the UFC but he has done so with pure skill and an undefeated record as opposed to some others...
---
'Father Plan' is what the duo of both Islam and Khabib showed tonight. A regiment brought forth by Khabib's father Abdulmanap and the fortitude of serious faith and mentality brought out what the best lightweight in the world can truly do under pressure, at home, under the lights of the Octagon!
---
I look forward to the revelations of next week's bout between Justin Gaethje and Donald 'Cowboy' Cerrone. This Vancouver main event will settle the dispute between a perennial contender and a breakthrough finisher who's willing to eat 10 punches to give one. Enjoy the fights!
---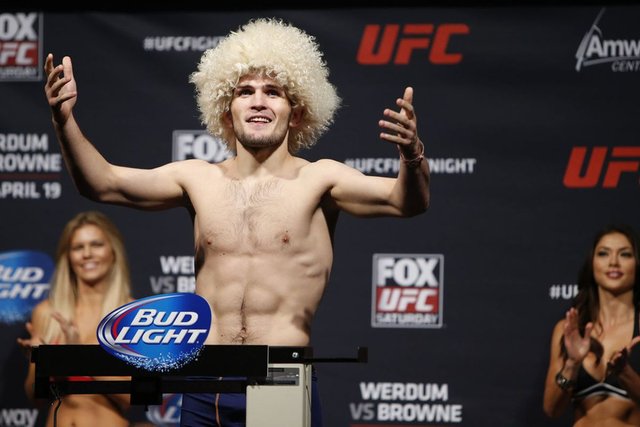 ---
Thank you for following
@steemsports
and you can find me
@brandonk
---

---

**Disclaimer:**
This is a
@steemvoter
subscription payment post. Thank you to Steemvoter customers for allowing us to use your Steem accounts to upvote this post by virtue of your free subscription to the Steemvoter.com curation automation service.
@steemvoter
is proudly a
@buildteam
subsidiary and sister project to
@dlease
,
@tokenbb
,
@ginabot
,
@steemsports
.
@steemsports-es
and
@minnowbooster
.
---
**BURNPOST:** This is a 20% Steem burnpost by setting
@null
as beneficiary.