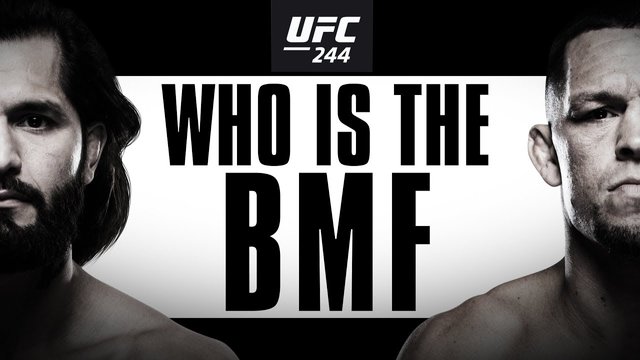 ---
SteemSports Presenter:
@brandonk
---
SteemSports Editor:
@scottybuckets
---
This is a one of a kind pay per view event in which the two most popular fighters in the world right now are about to square off. Jorge Masvidal and Nate Diaz are at the center of the mma universe and the hype for this Madison Square Garden main event is completely off the charts.
---
Coming off two spectacular knockouts of top 8 fighters in Darren Till and Ben Askren.. Jorge Masvidal seeks to crown himself the baddest motherf***er living and in order to do so, he has to get past the reigning, defending, undisputed baddest dude in the UFC: Nate Diaz.
---
The little Diaz bro has always been a fan favorite and a sure fire commodity to the UFC's legion of fans. He and his brother Nick have been a perennial staple of rebellion and walking their own path when it came to this fight game. It was only a matter of time until they got their recognition...
---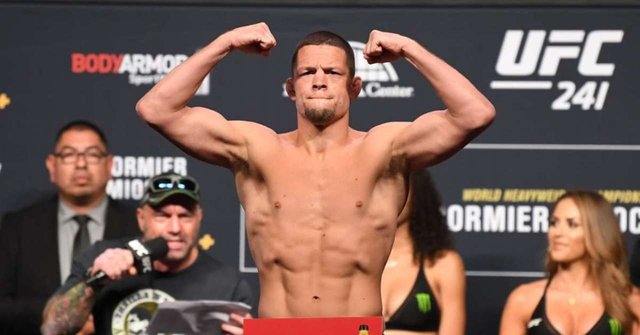 ---
With Nate making his return to the cage this year and winning his debut (with a clear decision win over former lightweight champion Anthony Pettis), he has a lot to prove in terms of both legacy.. and in terms of proving himself one of the biggest draws in the UFC still to this day.
---
With Conor McGregor eternally out of title contention (as long as Khabib holds the belt), Nate winning the BMF belt would give the opportunity for a trilogy fight for him and the Irishman.. and an opportunity to provide Conor with yet another belt to add to his collection.
---
I look forward to this battle as it pits two durable boxers in the cage together.. and neither guy is good at taking a step back. Diaz will have the reach advantage, but one can't underestimate the explosiveness and veteranship of a guy like Masvidal, these are two of the best lightweights of the old era.
---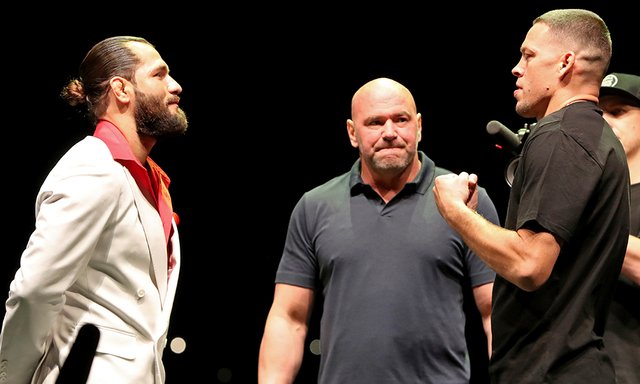 ---
With Strikeforce long gone, this fight is almost an ode to once debutante fighters that have become legends in the cage. The BMF belt is a special thing to the organization, and the money and time put into the advertisements and belt itself can only lead to something spectacular on fight night.
---
The main card highlights will be stacked with the talent strewn through this pay per view mega card. Gastellum vs. Till is a highly acclaimed barnburner with both men having legions of fans.. mostly Till with the numerous UK citizens that will most likely fly into New York to support their man.
---
Keep an eye out for Johnny Walker at the top of the prelims as well, he is an up and coming light heavyweight who may be the most entertaining and dynamic fighter in the world right now! UFC 244 will be an absolute classic in NY at the MSG.. better not miss it!
---
P.S.. The Rock will be there too!
---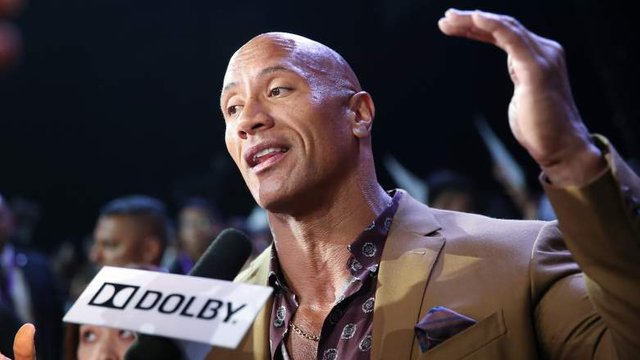 ---
Thank you for following
@steemsports
and you can find me
@brandonk
---

---

---
**Disclaimer:**
This is a
@steemvoter
subscription payment post. Thank you to Steemvoter customers for allowing us to use your Steem accounts to upvote this post by virtue of your free subscription to the Steemvoter.com curation automation service.
@steemvoter
is proudly a
@buildteam
subsidiary and sister project to
@dlease
,
@tokenbb
,
@ginabot
,
@steemsports
.
@steemsports-es
and
@minnowbooster
.
---
**BURNPOST:**
This is a 20% Steem burnpost by setting
@null
as beneficiary.