Top Players who didn't show up after Signing huge Contracts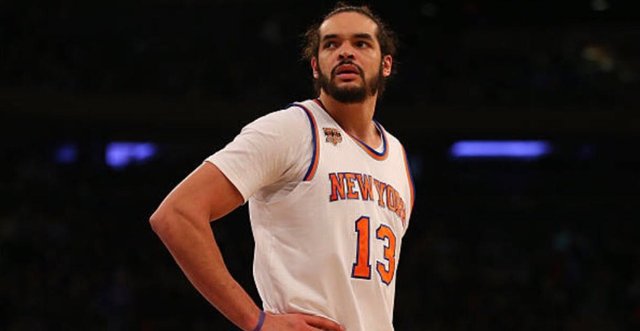 ---
SteemSports Presenter:
@dwin0603
---
SteemSports Editor:
@scottybuckets
---
There are a lot of things to consider for an NBA player before he inks a deal and signed a brand-new contract. Some of these things are loyalty, the chance of winning, teaming up with another all-star, the City they will play for, the lifestyle, and most importantly money. One of the top priorities for a player is money of course. Every athlete has also a family to provide and they need the money to make the future of their family secured.
---
And for players that are coming from a breakout season, they are usually the ones who will get a lot of money after getting a lot of attention from their superb performance from the previous season. But sometimes the problem is, not all these kinds of players keeps their great performances consistently. There are players that couldn't continue to play great after their breakout season and ended up being just role players or sometimes even out of the league.
---
Those instances cause too much problems for teams that thought they would continue their good performances. After signing huge contracts, those players just couldn't live up to the expectations and just couldn't contribute well and today I will give you my list of those players.
---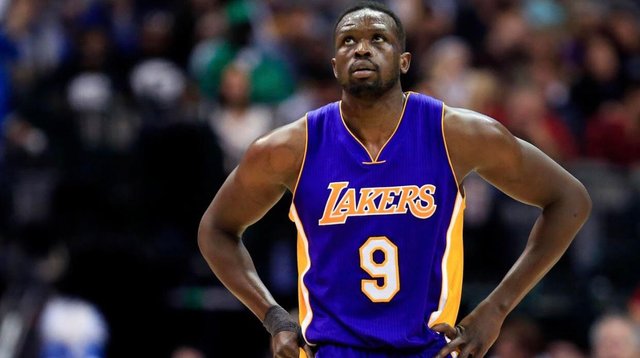 ---
Luol Deng
---
Luol Deng is one of the best prospects in his draft class after an outstanding college season. And when steps in the NBA hardcourt he did not disappoint. He immediately showed some impact and prove that he can be one of the best players in the league. During his tenure with the Chicago Bulls, he showed that he is a great player offensively who can play multiple positions and was also a great but under rated defender.
---
But after Chicago traded him, his game slowed down with the Cleveland Cavaliers and Miami Heat. It's a surprise that the Los Angeles Lakers offered him a 4-year 72 million deal. That was too much for a player who has not played in most of their games and the Lakers are forced to pay him even though he's not part of the rotation anymore.
---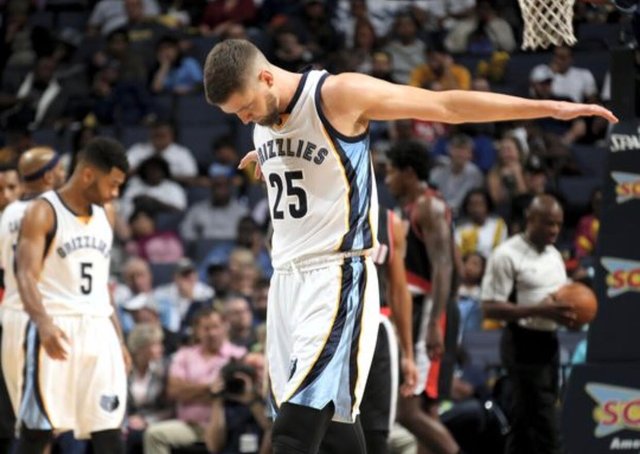 ---
Chandler Parsons
---
Parsons has been brilliant during his years with the Houston Rockets becoming one of the best shooters that helped James Harden and the Rockets reached the playoffs. Parsons played the small forward position for the Rockets and he has been their second scoring option next to James Harden. Parsons became one of the more important players for the Rockets and other teams noticed him and got their attentions.
---
And because of that, the Memphis Grizzlies keep an eye on him and when they got the chance to lure him, they immediately offered him a 4-year, 94.5 million dollars contract which he immediately signed. But the Grizzlies failed to make the most out of him and they should now be regretting the massive contract they offered him. Due to injuries, Parsons missed most of the Grizzlies games and failed to finish a whole season. Now, he has not been the great player he has been in Houston. Maybe he lost his confidence after missing a lot of games and now he is trying to make a comeback.
---
Joakim Noah
---
Joakim Noah has been one of the most energetic players in the NBA. He always shows his emotions and his hustle is one of a kind. He does it in a nightly basis and his high energy is the same every night. He became a triple double threat every night in his prime years in Chicago and was one of the best big men in the league at that time. Noah has been a vocal leader and always been playing outstanding defense.
---
But after he suffered some injuries, his game declined very fast and as he deals with the injury, he was also aging as time goes by. He was then traded to the New York Knicks but he didn't have a successful career in New York as he also suffered a ton of injuries which makes him not available for almost an entire season. After that, New York decided to buy him out and the Memphis Grizzlies picked him up and take a chance on him.
---
Gilbert Arenas
---
Gilbert Arenas is arguably the best Wizards player to ever play the game (not including MJ). He is one of the best point guards in his era and one of the best players in the league in his prime. The Wizards inked a 6-year 111 million dollars deal to secure him and be their franchise superstar for years. But despite all the success and the talent, Arenas never established himself as a great guy inside and outside the basketball court.
---
He is not a good team mate and he was not a cool-headed guy as he was involved in some gambling incidents. Arenas reportedly pointed a gun towards his team mate because of a gambling incident. And since that, his reputation went down and he wasn't able to earn a second chance to make it up for his mistakes. The Orlando Magic took a chance on him absorbing his contract but he still fails to redeem his career. That was a huge mistake by Orlando. And after that, Arenas try his luck overseas and wasn't able to come back to the NBA.
---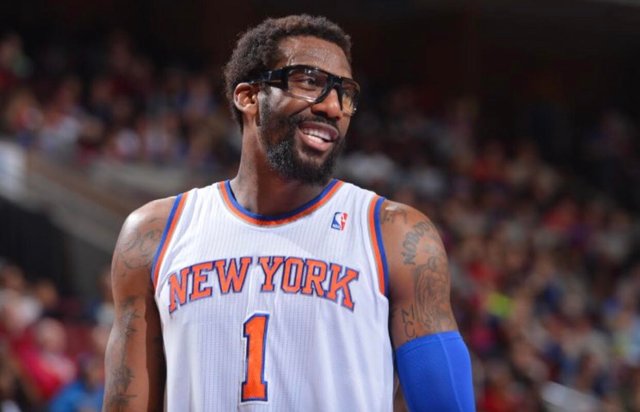 ---
Amar'e Stoudemire
---
The Phoenix Suns almost won a championship with Amar'e Stoudemire and Steve Nash leading the team. Stoudemire was once one of the most dominant power forwards in the league in his prime. He is a great scorer who can finish inside and a smooth shooting touch from mid-range. He earned himself a high reputation in the league and because of that, he earned a 5-year 99.7 million dollars contract.
---
That was a huge amount of money but we all know that he deserves that back in his best years so it wasn't a surprise. But after getting the contract, the team feels that Amar'e wasn't worth that much because he couldn't lead the team to contention as he failed in the playoffs year after year. Then, constant injuries hit him hard and his career wind down. His NBA career ended up being almost unnoticed as he disappeared in the league silently.
---
Thank you for following @steemsports and you can find me @dwin0603
---

---

This is a
@steemvoter
subscription payment post. Thank you to Steemvoter customers for allowing us to use your Steem accounts to upvote this post by virtue of your free subscription to the
https://steemvoter.com
bot service.
@steemvoter
is proudly a
@buildteam
subsidiary and sister project to
@steemsports
,
@steemsports-es
,
@steemsports-ita
and
@minnowbooster
.