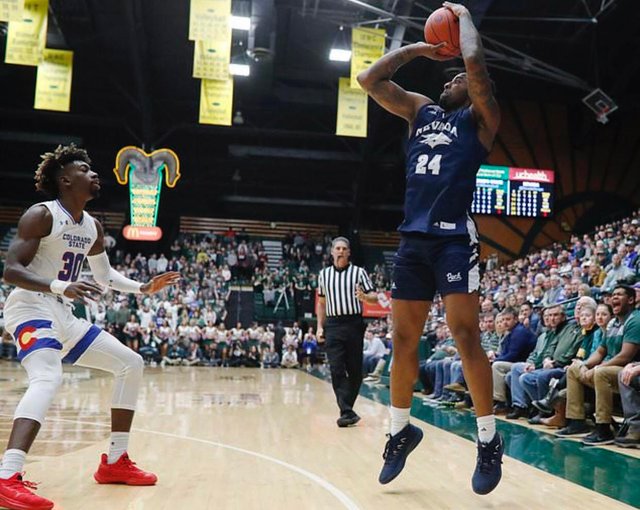 ---
SteemSports Presenter:
@npl77
---
SteemSports Editor:
@scottybuckets
---
The number 6 team in the country had a very impressive road win on Wednesday night in college basketball as the Nevada Wolf Pack beat the Colorado State Rams 98-82. They are now 22-1 on the year and 9-1 in the Mountain West Conference.
---
It was a historic night for senior forward Jordan Caroline. He was absolutely on fire and was a perfect 6-6 from the three point line in the first half. Caroline would drop 30 points in the half as the Wolf Pack took a 52-41 lead into the break.
---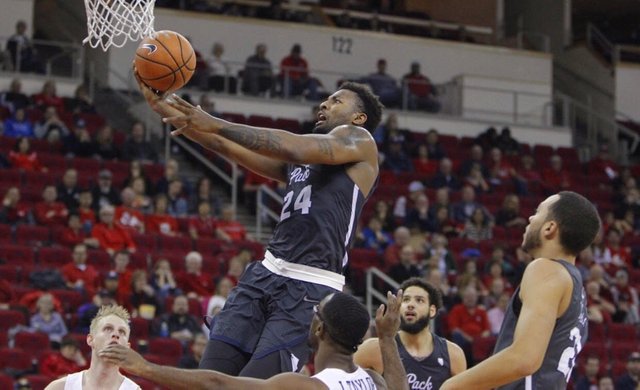 ---
Caroline was far from over though and kept pouring it in during the second half. He would finish with 40 points and was a beast on the boards with 12 rebounds. This was his 41st double-double in his career and that is a record in the Mountain West Conference.
---
A little known fact about Jordan Caroline is that his dad is Simeon Rice who was an All-Pro defensive end in the NFL and a star at the University of Illinois. And although Caroline was raised and played his high school ball in the same town as the University of Illinois, the school did not even give him an offer.
---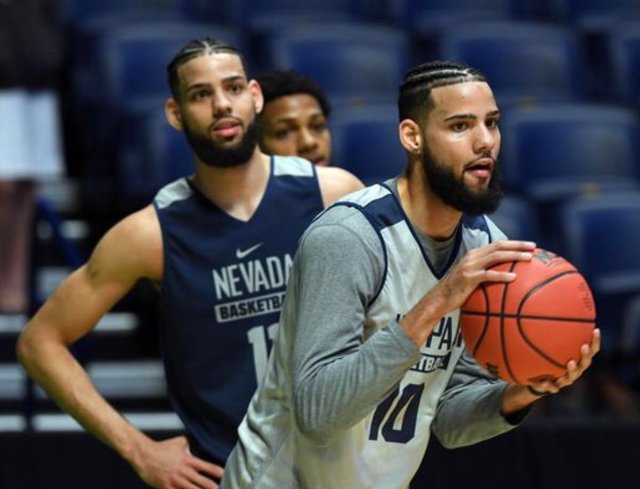 ---
The Nevada Wolf Pack have plenty more talent than just Caroline though. Their starting back court consists of the Martin twins, Cody and Caleb. Cody runs more of the point guard and leads the team in assists, while Caleb is tied for the team in scoring with Caroline at 19.3 points per game.
---
The duo started off their career at N.C. State but were having a hard time getting on the court. So they transferred to Nevada and led the team to an Elite 8 appearance last year. But the goals for this season are much greater.
---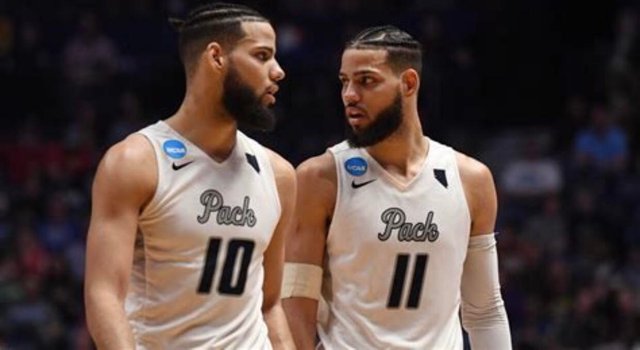 ---
The Martin twins, as well as Caroline, all tested the NBA Draft waters last year. But the trio decided to come back instead and play their senior seasons. They entered the year with a top 10 ranking and have proved that they are worthy of such praise.
---
The Nevada Wolf Pack have only had one stumble this year and that is when they lost on the road to New Mexico. But they will have their shot at revenge when the teams meet on Saturday.
---
Tip off is set for 5pm Central Standard Time and the game can be seen on National Television on the CBS Sports Network. The Wolf Pack are undefeated at home this year.
---
Thank you for following
@steemsports
and you can find me
@npl77
---

---

This is a
@steemvoter
subscription payment post. Thank you to Steemvoter customers for allowing us to use your Steem accounts to upvote this post by virtue of your free subscription to the
https://steemvoter.com
bot service.
@steemvoter
is proudly a
@buildteam
subsidiary and sister project to
@steemsports
,
@steemsports-es
,
@steemsports-ita
and
@minnowbooster
.