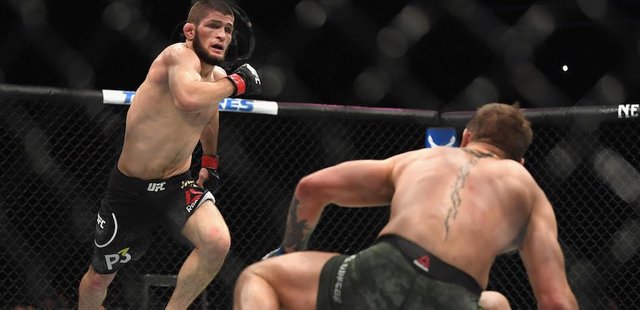 ---
SteemSports Presenter:
@brandonk
---
SteemSports Editor:
@scottybuckets
---
This Saturday night wrapped the biggest night in UFC history. The current undefeated, undisputed lightweight champion in Khabib 'The Eagle' Nurmagomedov showed why he is arguably the number one pound for pound fighter in the world by dispatching the legendary Conor McGregor!
---
The celtic cross that Conor has dismantled so many with by knockout just didn't seem to be there on the night. Conor was tentative, and he seemed a bit perturbed by the fact that Khabib wasn't rattled by his trash talk nor his demeanor. It was a tough fight but still a dominant performance from Khabib.
---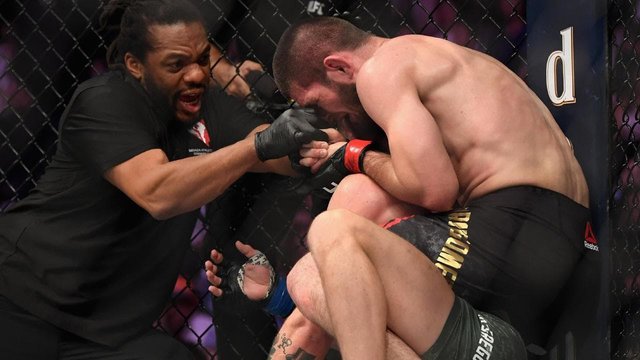 ---
Grappling vs. Striking has always led to debates, but the majority of times the elite grappler will always win. There are too many outcomes and ways to get the fight to the ground with being wrestler than there ways to land a knockout via being an elite striker....
---
One thing that didn't make sense was Conor's timing and range management in the first round. He is always so crisp and confident out of the gate, but none of that seemed to make an appearance on the night. The billionaire strut and funny faces had nothing behind them...
---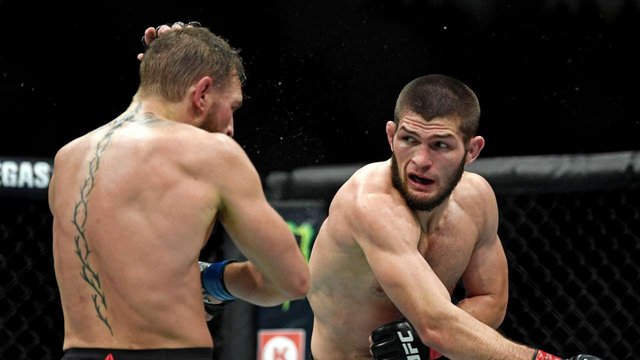 ---
..the substance seemed gone until the fight was already over. The fervor that makes Conor great didn't seem to hit him until the end of the fight when he immediately asked Dana for a rematch. He did well in the early goings, but I don't know if I saw enough for him to ever beat Khabib.
---
The wrestling and top control was too much for the Irish man, and having him worried about the wrestling allowed Khabib to even drop him with a big right hand. Khabib isn't a powerful striker but the mismanagement of distance Conor showed led to his absolute downfall.
---
It was a tug of war early but Conor almost let Khabib have his way to tire him out. Khabib doesn't tire out in top position and Conor made the mistake of allowing too much time to pass all the while taking immense damage from the bottom position. A rematch may be different...
---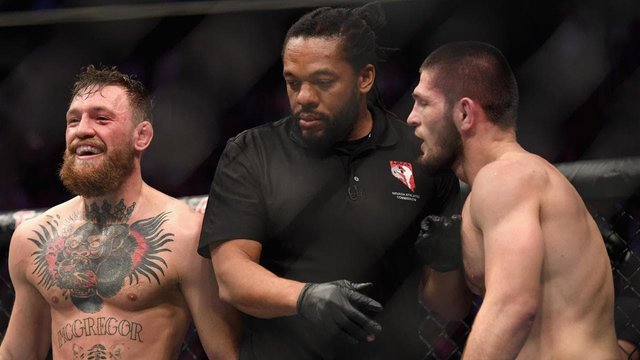 ---
....but Conor would need to implement a completely different gameplan and possess a completely different mindset. Nobody but Conor knows why he performed the way he did, but his new lavish lifestyle attained so quickly could not have helped him prepare for this one.
---
It was still an epic night of fights despite the UFC's golden goose taking a serious hit. The fact that Conor wants the rematch means that the confidence he once had me be rebrewing, and if that is the truth, then the fans and all lightweights have to watch out... confident Conor is the real deal!
---
Thank you for following
@steemsports
and you can find me
@brandonk
---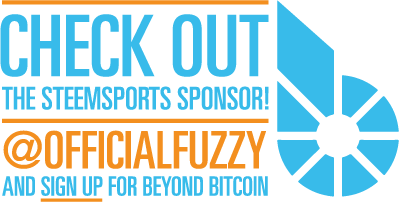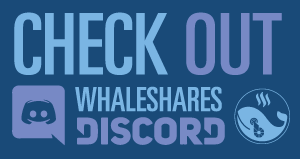 ---

---

This is a
@steemvoter
subscription payment post. Thank you to Steemvoter customers for allowing us to use your Steem accounts to upvote this post by virtue of your free subscription to the
https://steemvoter.com
bot service.
@steemvoter
is proudly a
@buildteam
subsidiary and sister project to
@steemsports
,
@steemsports-es
,
@steemsports-ita
and
@minnowbooster
.