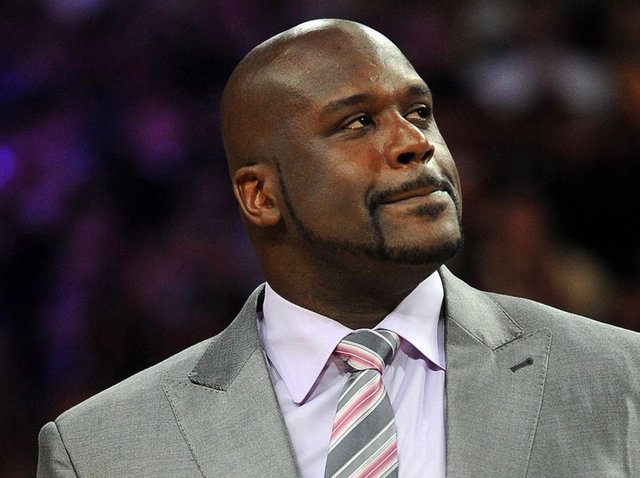 ---
SteemSports Presenter:
@dwin0603
---
SteemSports Editor:
@scottybuckets
---
Shaquille O'neal was one of the greatest freaks of nature in the history of basketball. His physique together with his speed and quickness is very rare to have in one body. Shaq's features are one of a kind and until now, I didn't see a player who can be compared to him. His strength is unreal, his athleticism is almost impossible with his weight and his speed and quickness are insane. You can never see anything like Shaq or even something close to him ever again. Shaq is a once in a lifetime talent that has God given ability, skillsets and physique.
---
After a dominant stint in college, he stepped in the big stage when he was drafted as the first overall draft pick in the 1992 NBA Draft. It was an intense draft lottery that time. Every team wants the number 1 pick because of Shaq. They are praying and hoping to get the first pick and land the greatest freak of nature. And when David Stern called the Orlando Magic with the first overall pick, the whole town celebrated and overwhelmed by joy. Orlando gave Shaq a warm welcome ease with joy and happiness. They are hoping that Shaq can bring Orlando to the Finals.
---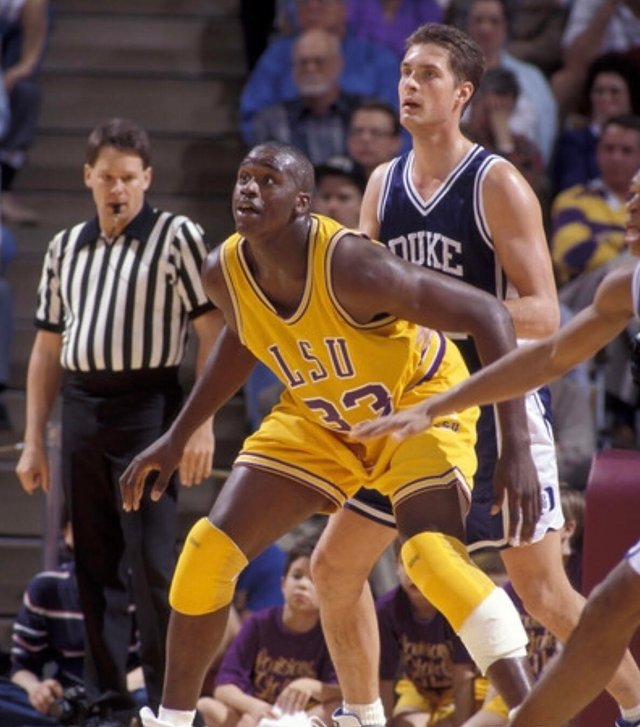 ---
When Shaq took his game to the pros, he did not disappoint and he let the league felt his presence immediately. He had a great career in Orlando but after some years there, he decided to sign with the Los Angeles Lakers teaming up with one of the greatest of all-time, Kobe Bryant. The 15-time all-star center was named the Most Valuable Player for the year 2000. And at the same year, he won his first championship with the Lakers and first of their three consecutive championships. He's the Finals MVP for all of those three championships. In 2006, when he went to Miami, he added his fourth championship alongside Dwyane Wade. I think Shaq is the best center in the league for 10 years.
---
Shaq can score in the paint even against multiple defenders when he's too close to the rim and can still finished with a slam (a thunderous slam). He can bully his way to the rim and can score with ease even if he's doubled. His physical strength is way too strong for a normal player and he always dominates whoever you put against him. Another unbelievable feat Shaq has is his speed and mobility. He can run the floor like a point guard. He can start the break or even go coast-to-coast. And when you encounter him in transition, with that size, that speed, you will not dare to stop him. And even if you do, you can never stop that man in transition if he is in full steam ahead.
---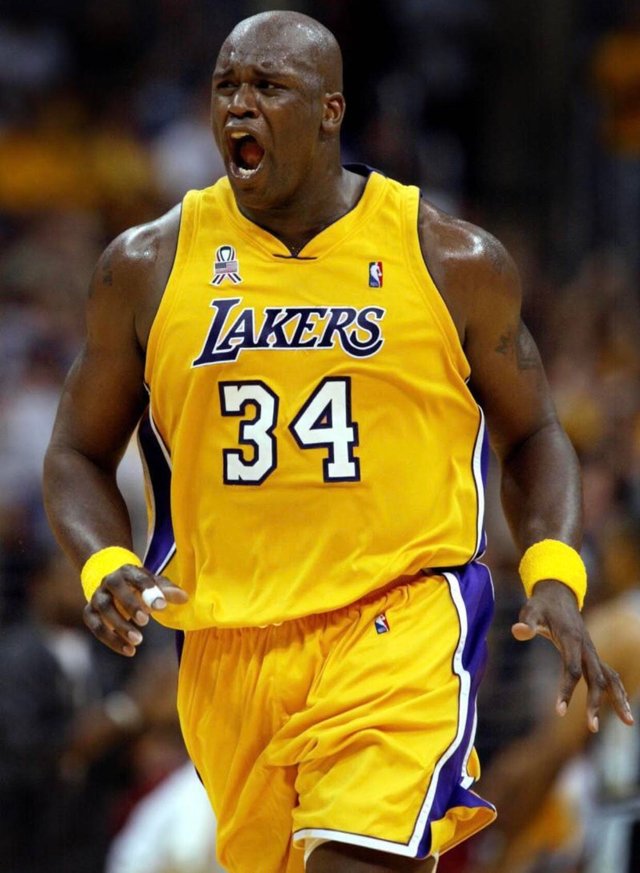 ---
Shaq has no fear and he will eat you alive if you're matchup against him. There are many great bigs in Shaq's era, but he is in a different class. He's a basketball freak. He has so many moves and so much power. He is a complete package. Why? Because he's not just a scoring machine in the paint, he's also a good passer. He can find open guys if he is doubled. And lastly, he's also a great shot blocker and rim protector.
---
Today's NBA is so soft according to NBA legends including Shaq. They say that defense is tougher in their respective eras, and I believe that. Shaq played in one of the toughest periods in basketball, the early 2000's and he dominated the league in the early years of his career and in his prime. When you watched the NBA in the 2000's and compared it to the NBA today, you will see a big difference. Centers today focus more on outside shooting. The reason is because it's the best shot today in the NBA and a stretch big is a more of an effective type of player that can be used to space the floor more. In Shaq's era, centers tend to do their post moves and work heavily in the paint banging bodies showing each other's strength and power. But now, centers just settle more on mid-range and three-point shots. Sometimes post-fadeaways and turn around jump shots which are more difficult shots with low percentage.
---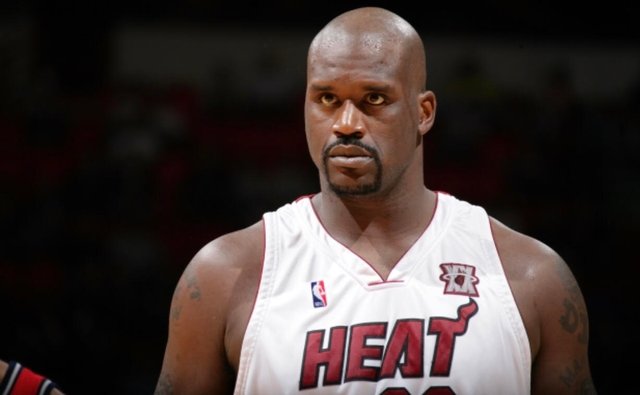 ---
In a Lakers Podcast, Shaq stated that players in today's NBA always whine and cry. He also said that they don't play physical and they always flop. Shaq also added that a player will struggle averaging 50 or 40 points a game but if he plays in today's era, he would probably average 50 points a game for a whole season without free throw. That's crazy, but its Shaquille O'Neal so we can't argue with that. That's a feat only the great Wilt Chamberlain achieved.
---
In my own opinion, I think I will agree with what he said. Today's NBA is so soft and almost all of the players tries to flop every game, every play. That's not the type of basketball people wants to watch. They have to show some toughness because they are in the world's most famous basketball league and millions around the world are watching them. They should show some killer instinct and stop flopping. I think it's bad for the NBA and it ruins some plays and some great moments. I miss the action when Kevin Garnett still plays, the excitement Kobe Bryant brings and the time when Tim Duncan battles hard in the post. The game has truly evolved and Today's NBA is all about the outside shot, the three-pointers and fancy cross overs.
---
Thank you for following
@steemsports
and you can find me
@dwin0603
---

---

This is a
@steemvoter
subscription payment post. Thank you to Steemvoter customers for allowing us to use your Steem accounts to upvote this post by virtue of your free subscription to the
https://steemvoter.com
bot service.
@steemvoter
is proudly a
@buildteam
subsidiary and sister project to
@steemsports
,
@steemsports-es
,
@steemsports-ita
and
@minnowbooster
.