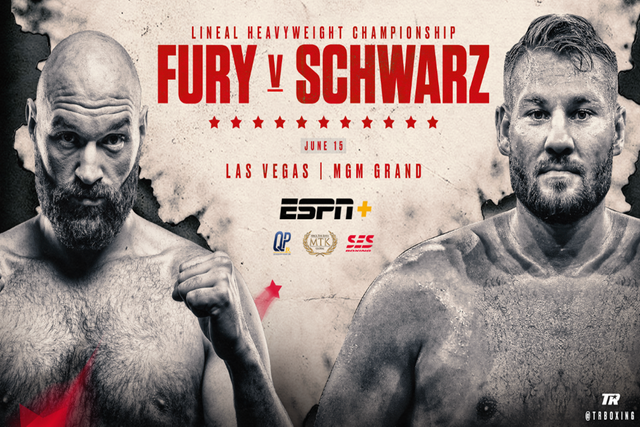 ---
SteemSports Presenter:
@brandonk
---
SteemSports Editor:
@scottybuckets
---
In less than one week's time we well receive yet another blessing in the form of pugilism. The King of the Gypsies returns in his conquest to not only be the greatest heavyweight in the world, but the greatest heavyweight of all time. Fury inches one step closer as the days progress...
---
..and will the recent downfall of his long time rival Anthony Joshua, the path to pound for pound number one just got a bit more clear for the 6 foot 8 giant of a man. The man they call Tyson will enter the arena of combat vs. undefeated Tom Schwartz, a perennial contender fighting in the biggest stage of his life.
---
Tyson should be able to dance around the stockier yet hard hitting Schwarts, and in this achievement he will most likely set up a fight with either Dillian Whyte or an Eddie Hearn stable fighter as Deontay Wilder is busy with Luis Ortiz sometime at the end of September.
---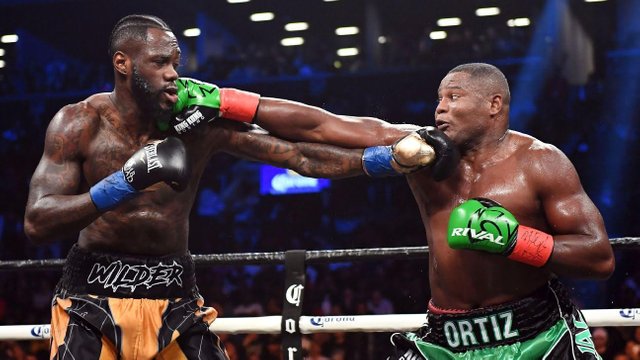 ---
Anthony Joshua is now out of the picture until at least the end of the year, and with the new unified champion Andy Ruiz Jr. holding all the belts and playing all the cards, it may be awhile until we see the true trinity of heavyweight boxing finally reach its thrilling climax.
---
I am honestly excited about Ruiz being thrown into the mix, with only Fury, Joshua, and Wilder to consider.. it lessens the options for more evenly matched and tense fights. I enjoy knowing that Ruiz has the ability and handspeed to give really anyone in that division serious problems.
---
I have always staked claim to Tyson being the true heavyweight king. Not only is he the lineal champion (in that he beat Klitschko first, 2 years prior to Joshua's ko win over him), but he is the true heir to the WBC belt as the performance against Wilder should have accomplished that feat.
---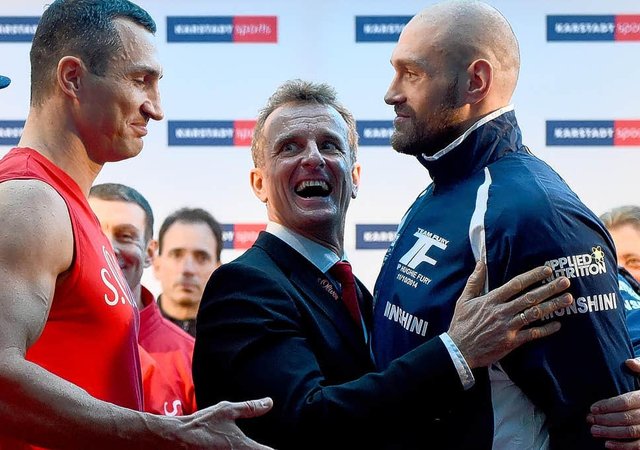 ---
At times in combat sports, the champions may in fact not be the best fighters. In sports such as basketball and football, there are enough games, styles, and teams to provide so many alternate routes of winning that the true victor at the end of finals is just that.. the true winner.
---
At times a champion in combat sports has a distinct style to disarm a champion, but they may falter to literally every fighter in that division. This brings me back to Michael Bisping, a UFC champion who's style was good enough to beat the champion at the time.. but not good enough to beat most top 10 or 15 fighters in the same organization.
---
My main point is, that the champion in Wilder has shown a lot of faults and come through adversity himself. The same time he received against Ortiz wasn't too dis-similar to what AJ tried to escape with in his fight against Ruiz. Heavyweight has become quite interesting, and I'd be lying to say I wasn't excited to root for an under dog again!
---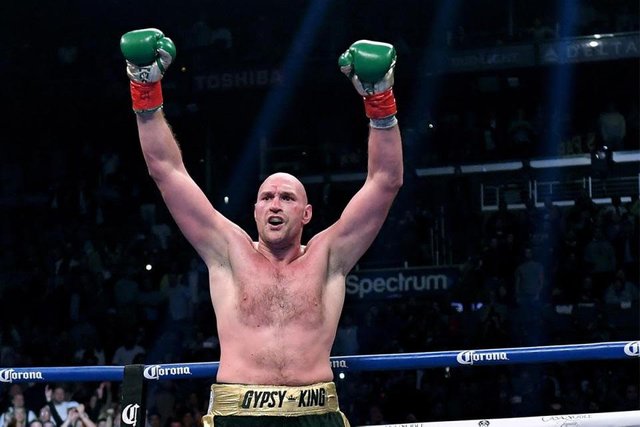 ---
Thank you for following
@steemsports
and you can find me
@brandonk
---

---

This is a
@steemvoter
subscription payment post. Thank you to Steemvoter customers for allowing us to use your Steem accounts to upvote this post by virtue of your free subscription to the
https://steemvoter.com
bot service.
@steemvoter
is proudly a
@buildteam
subsidiary and sister project to
@steemsports
,
@steemsports-es
,
@steemsports-ita
and
@minnowbooster
.