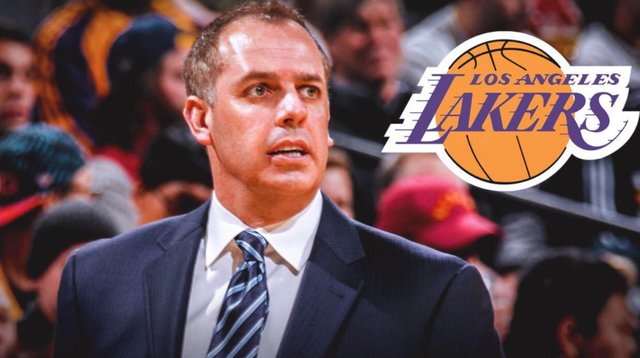 ---
SteemSports Presenter:
@mateonav53
---
SteemSports Editor:
@scottybuckets
---
The ambiguity surrounding the Los Angeles Lakers coaching position appears to be over. On Saturday afternoon, the Lakeshow and former Indiana Pacers/Orlando Magic head coach Frank Vogel agreed to a three-year deal. The news was first reported by ESPN's Adrian Wojnarowski, who coupled that with the announcement that Jason Kidd will be joining Vogel's staff as a "prominent" assistant coach.
---
The world was still marinating over the fact that negotiations between Tyronn Lue and the Los Angeles Lakers fell apart in an embarrassing blaze of glory. Half-baked protests were launched in front of Staples Center after the once-certain deal to bring on Lue combusted in front of our faces. LA's front office decided to move quickly in the wake of burgeoning cries of ineptitude from their fans, but the hire doesn't assuage the cynicism in the eyes of many.
---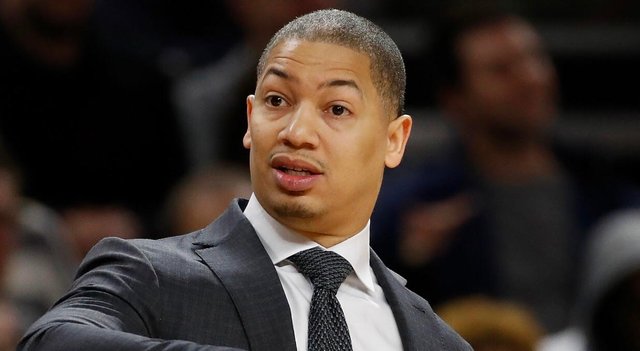 ---
Tyronn Lue would've been the most sensible choice given his solid relationship with LeBron and familiarity with coaching his playstyle. According to reports, the defensively savvy Frank Vogel was on the verge of becoming lead assistant to Lue, which would've been a perfect tandem given Lue's sound offensive principles. Despite this promise, the Lakers decided to low-ball Lue and offer him a three-year deal, which is less than the industry standard of five. The three-year offer felt like an insult to Lue, who thought he deserved more given his championship pedigree.
---
Yesterday's perplexing drama is all in the past now, which means Vogel, Kidd and company have to turn their focus towards building trust with the league's marquee player in LeBron James. ESPN's Ramona Shelburne reported that Bron and Kidd have a strong relationship going back to the USA's 2008 Olympic Redeem Team. Kidd's presence appears to be rooted in building rapport with LeBron, but one must reasonably wonder whether his inclusion on the coaching staff serves as a set up to be Vogel's replacement after a few months of discord.
---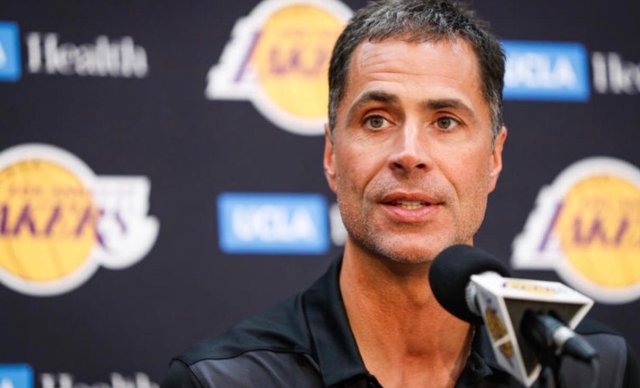 ---
One thing has been made abundantly clear: the process that went into Tyronn Lue's contract negotiation and Frank Vogel's hiring was a concerningly sloppy one. Why is the Lakers front office saying they don't want to cow-tow to LeBron's whims, then proceeding to offer his former coach a glaringly unorthodox deal that would take up the remainder of James' contract? That move is tied to LeBron's guaranteed tenure with the organization.
---
If you wanted to appear as if you were making the best decisions for your franchise moving forward, wouldn't you offer Lue an industry standard five-year deal that goes beyond the length of LeBron? Also, why is a front office with limited basketball knowledge who has publicly admitted they don't want to interfere in basketball operations dictating who the assistant coaches are? Front offices aren't supposed to butt into that selection process.
---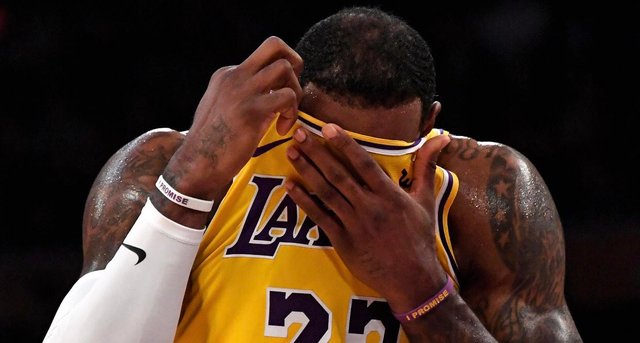 ---
As the day has gone by, more details have been revealed about the major players involved in the coaching search. Other than Lakers GM Rob Pelinka, Phil Jackson, former Lakers coach/Knicks President/fiance to Jeanie Buss, had a big say in this process too. Who is the real decision-maker at the end of the day here? Pelinka, Jeanie, Rambis, or Jackson? Though Phil holds no official role within the organization, he's still close with Kurt Rambis and Jeanie. Rambis and Phil seem to err towards Frank Vogel while LeBron prefers Kidd. I'll let you use your imagination to predict how that may play out.
---
Thank you for following
@steemsports
and you can find me
@mateonav53
---

---

This is a
@steemvoter
subscription payment post. Thank you to Steemvoter customers for allowing us to use your Steem accounts to upvote this post by virtue of your free subscription to the
https://steemvoter.com
bot service.
@steemvoter
is proudly a
@buildteam
subsidiary and sister project to
@steemsports
,
@steemsports-es
,
@steemsports-ita
and
@minnowbooster
.