---
SteemSports Presenter:
@brandonk
---
SteemSports Editor:
@scottybuckets
---
This is an old school slug fest between two UFC alumni who wanted to try their hand at a much more viscerally savage sport than the mixed martial arts. This is bareknuckle boxing, and these two men are going to throw down for two 5 minute rounds... and it's gonna be vicious.
---
Both Jason Knight also known as 'Mississippi Mean' and Artem 'The Russian Hammer' Lobov know what's it like to be in a real war. These two men are incredibly scrappy and although Artem does prefer to throw hands and keep fights standing, Knight will gladly oblige his wants.
---
I think that the durability of Lobov will allow him to find much more success in a pure standup arena where guys can't consistently clinch, wear him out, and use more a ground specialized gameplan to win the fight. Lobov loves to stand and bang, so we'll see some fireworks.
---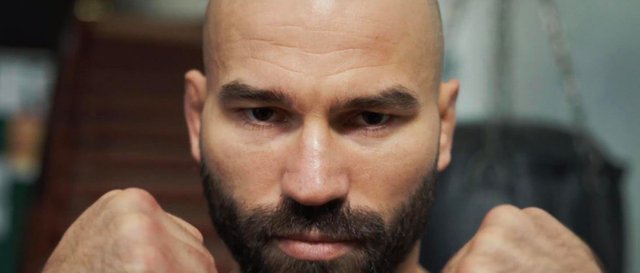 ---
This is the main event of a nearly 9 fight card; UFC veterans such as Chase Sherman, Johny Bedford, and legendary Chris Leben will also be making appearances. Leben is a veteran of the Bareknuckle arena for another organization, but the lack of payment drew Chris to another org.
---
The case of other organizations not paying their fighters is good for an article some other day, for now we can focus on the well treated fighters in Bareknuckle FC, and it's important these guys have some celebrity fighter appearances such as Anthony Johnson...
---
..and even Boxing veteran Pauli Malignaggi. The tempers between Pauli, Conor McGregor and main event fighter Artem Lobov have reached all time highs and each one of these men would like to lay into the other side. We may end up getting Pauli vs, Conor McGregor...
---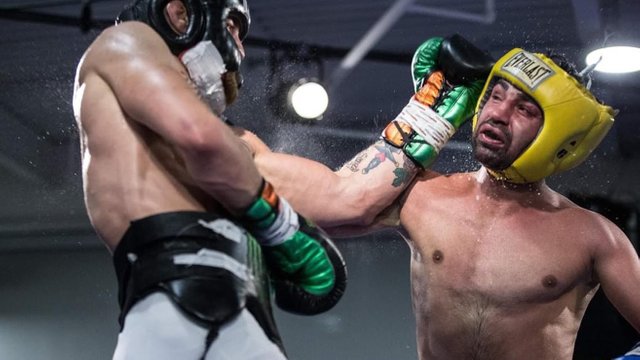 ---
...and the build up, publicity, and all around tension around that fight would be magnificent. With the two men sparring prior to Conor's bout with Floyd Mayweather Jr., there is a lot of context and video to be released along side the fight in order to garner attention and people actually wanting the fight.
---
I look forward to a possible matchup between Lobov and Malignaggi which would eventually lead to Pauli and Conor if he was able to defeat the Russian Hammer. Conor and Artem are best friends in essence so the only true beef really lies between both Pauli and the SBG camp.
---
With no real boxing or mixed martial arts bouts coming up this weekend, maybe make some time to view these bareknuckle brawlers go at it in arguably the most vicious combat sport there is. This isn't martial arts, this isn't boxing, and this isn't streetfighting... it's Bareknuckle FC!
---
Thank you for following
@steemsports
and you can find me
@brandonk
---

---

This is a
@steemvoter
subscription payment post. Thank you to Steemvoter customers for allowing us to use your Steem accounts to upvote this post by virtue of your free subscription to the
https://steemvoter.com
bot service.
@steemvoter
is proudly a
@buildteam
subsidiary and sister project to
@steemsports
,
@steemsports-es
,
@steemsports-ita
and
@minnowbooster
.