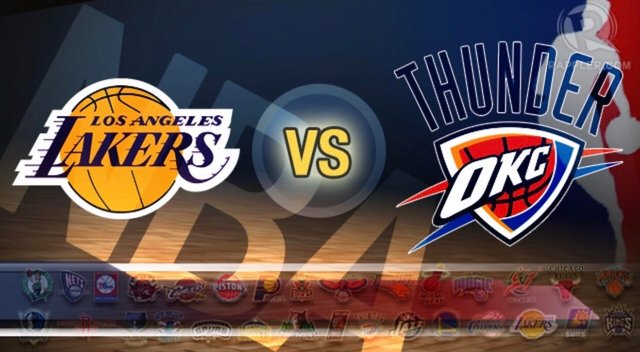 ---
SteemSports Presenter:
@mateonav53
---
SteemSports Editor:
@scottybuckets
---
It is now January 2nd. New Year's day has passed us once again. As we officially wrap up our holiday season and depressingly walk back into work, the NBA teams will gear up in an attempt to start 2019 off on the right Jordan. Tonight, we will see the Oklahoma City Thunder pay a visit to the Los Angeles Lakers at 7:30 PM PST.
---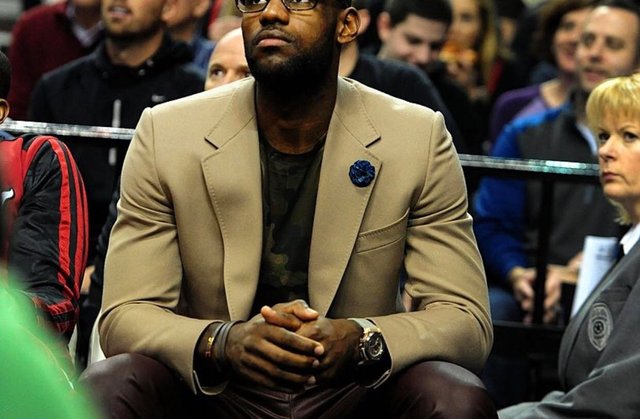 ---
The Lakers officially ruled out LeBron from this one due to his groin injury. This will be his fourth straight game watching from the sidelines as LA's young core and veterans try and steal one against arguably the league's toughest team on the defensive end of the floor (Thunder are #1 in Defensive Rating per NBA.com). Keep in mind, the Thunder are doing all this defensively without the help of Andre Roberson, one of the teams top defenders. Don't let the Thunder's 20th ranking in Offensive rating fool you either - Paul George or Russell Westbrook are totally capable of exploding against any given team. Russ has been in a scoring slump, but he has historically cooked the Lakers like a heated Gordon Ramsay. George has scored 40 in two of his last six games, so he's primed to be their top threat.
---
While the basketball game alone will be an intriguing affair, the reparations of Paul George's free agency decision will come to a head every time he touches the ball tonight. The boos and jeers by the rowdy Staples Center crowd will rain down like three-pointers at a Warriors home game. People have been waiting to boo Paul George to tears since the LA native teased the idea of becoming a Laker over the years then decided to not even take a meeting with Magic Johnson. The arrival of LeBron mere days later made people quickly forget about Paul, but the rumbling animosity is still there.
---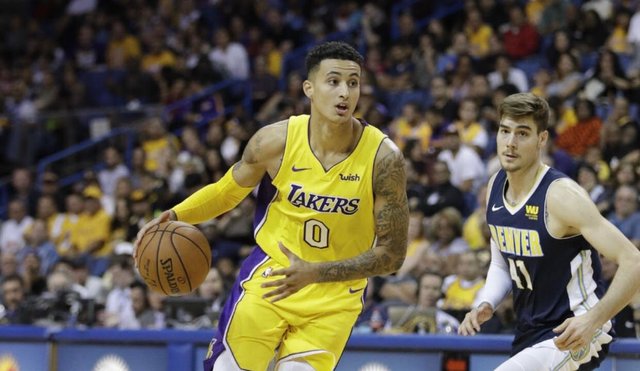 ---
If the LeBron-less Lakers can keep pace with George and the Thunder, it'll be a gripping display of basketball with a red-hot crowd fired up with energy at every dunk, turnover, three, or blown call. Tonight is a huge opportunity for Brandon Ingram to carry over the momentum of his best game of the year versus the Sacramento Kings (21 pts, 9 assists, 7 rebs, 9/13 FG, multiple crunch time baskets) on both ends of the floor. With Rondo and James still out, he's going to have the ball firmly in his hands a ton as one of the team's primary ball handlers. Defensively, his length and instincts will be tested against one of the year's top performing wings in Paul George. Ingram knows what he's up against tonight, prepare for a small-forward showdown between Paul and BI.
---
Everyone's going to need to step up in LeBron's absence, but to keep the Thunder on their toes the Lakers are going to need great games from their three-point specialists Josh Hart and Kentavious Caldwell-Pope. Their contributions from deep (five three's, 26 pts for KCP. three triples, 22 pts for Hart) were an integral part of Sunday night's nail-biting victory over the Kings. If Kyle Kuzma is also more effective than he was in that Kings game (5/17 FG), then the Lakers should have more than enough weapons to run with the Thunder.
---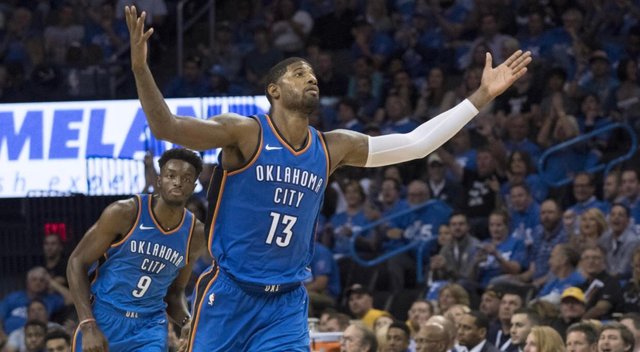 ---
I'd like the see the Lakers upset the Thunder in this one. Given the competitiveness of the West and George's strained relationship with Laker fans, it'd make for a great story and an exciting look back at the highlights. Realistically, I think the Thunder will keep LA at arm's length for the first three quarters, then really pull away in the fourth in a convincing fifteen point victory, 117-102. Tune in to the game on ESPN tonight!
---
Thank you for following
@steemsports
and you can find me
@mateonav53
---

---

This is a
@steemvoter
subscription payment post. Thank you to Steemvoter customers for allowing us to use your Steem accounts to upvote this post by virtue of your free subscription to the
https://steemvoter.com
bot service.
@steemvoter
is proudly a
@buildteam
subsidiary and sister project to
@steemsports
,
@steemsports-es
,
@steemsports-ita
and
@minnowbooster
.