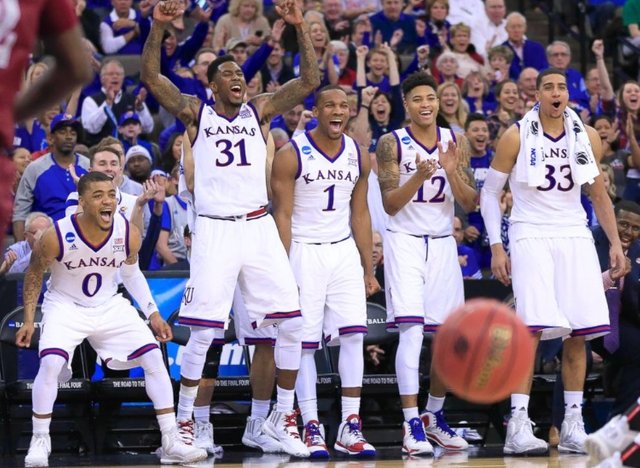 ---
SteemSports Presenter:
@npl77
---
SteemSports Editor:
@scottybuckets
---
Today is one of the greatest days of the year in the world of sports. It is the official start of the 2019-2020 season of College Basketball! This is by far my favorite sport and I have loved it since I was a kid, all the way now to 41 years old.
---
College Basketball is unique compared to College Football in that every single team in the country has a shot to win the National Championship. In football, you can go undefeated and miss out on the 4 team playoff, like the University of Central Florida just did recently. But in College Basketball, all you have to do is win your conference tournament at the end of the year and you get an automatic invite to March Madness. And even if you don't win your tournament, you can still earn an at large bid to the field of 68 teams.
---
Last year's season ended with an EPIC win by the Virginia Cavaliers. It was one of the most exciting March Madness Tournaments of recent years. There were tons of upsets and Cinderella Stories and it left me wanting more as the final whistle blew.
---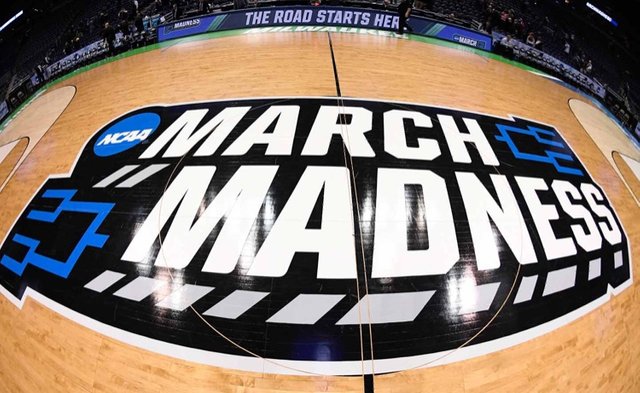 ---
The preseason Top 25 is out and the top 4 teams are in action tonight. The #1 ranked Michigan State Spartans will play against the #2 Kentucky Wildcats at Madison Square Garden in New York City. Tip off is scheduled for 8:30pm Central Standard Time and the game can be seen on ESPN. The Spartans are favored by 3 points and the over/under is 138 points.
---
But before we can get to that game, we will be warmed up with another outstanding match-up. The #3 Kansas Jayhawks will face off against the #4 Duke Blue Devils, also at Madison Square Garden. This game will get started at 6pm Central Standard Time and will too be on ESPN.
---
Zion Williamson, R.J. Barrett, and Cam Reddish are long gone for Coach K and the Blue Devils. But they have a loaded freshman class and will be up for the challenge.
---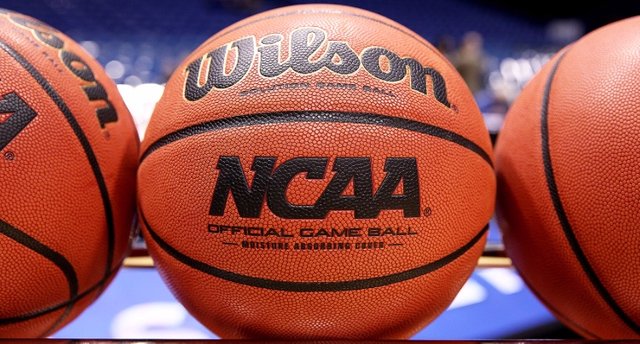 ---
There are 148 Division 1 College Basketball games today. And all 296 teams in action can look in the mirror and know that no matter how the season gets started, they will have their shot at March Madness and a National Championship this spring.
---
One team to really keep an eye on are the Memphis Tigers. Their head coach is former NBA Super Star, Anfernee Hardaway. He brought in the #1 recruiting class in the country and there are extremely high expectations for this season. Memphis gets started with a home game against the South Carolina State Bulldogs at 7pm tonight. This will likely be a blowout for the #14 Memphis Tigers.
---
Thank you for following
@steemsports
and you can find me
@npl77
---

---

---
**Disclaimer:**
This is a
@steemvoter
subscription payment post. Thank you to Steemvoter customers for allowing us to use your Steem accounts to upvote this post by virtue of your free subscription to the Steemvoter.com curation automation service.
@steemvoter
is proudly a
@buildteam
subsidiary and sister project to
@dlease
,
@tokenbb
,
@ginabot
,
@steemsports
.
@steemsports-es
and
@minnowbooster
.
---
**BURNPOST:**
This is a 20% Steem burnpost by setting
@null
as beneficiary.