NFL Fantasy Today Week 2!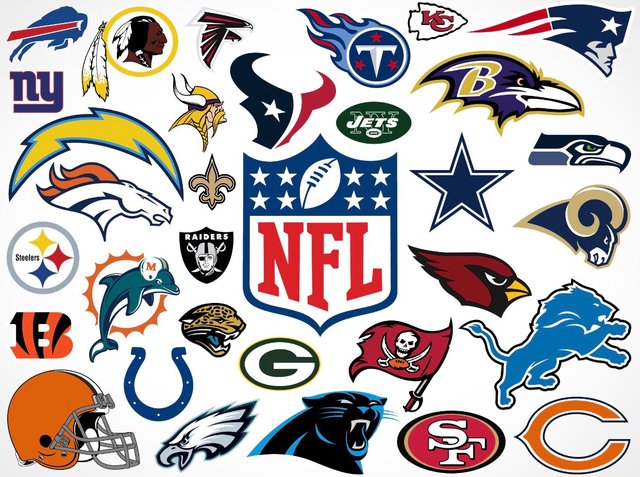 ---
SteemSports Presenter:
@npl77
---
SteemSports Editor:
@scottybuckets
---
We are back with another edition of NFL Fantasy Today! Week 2 got started last night with a pathetic performance by Cam Newton and the Carolina Panthers in front of their home crowd. Newton has become one of the most overrated players in the NFL and his glory days of 2015 are LONG GONE! Newton won the MVP that year and led his team to the Super Bowl, but since then, his arm and shoulder has turned into a wet noodle.
---
But enough about last night....let's dive into what will be a very exciting week 2 of fantasy football. There are several interesting match-ups but we have pinpointed three very strong plays that will also work with your salary cap. Let's get started with the most important position in all of sports, the quarterback position.
---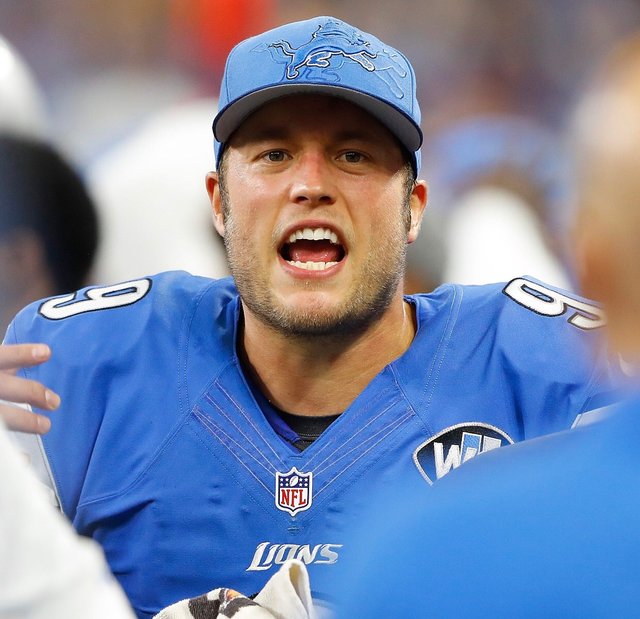 ---
Matthew Stafford, QB Detroit Lions: Two years ago the Lions starting QB received the largest contract in the history of the franchise. Since then, he has had his ups and his downs, but has not lived up to the contract. It is a do or die season for Stafford and the Lions and after blowing a huge lead last week in Arizona, I expect him to bounce back in a big way at home against the San Diego Chargers.
---
Stafford finally has a dynamite TE and the running game appears to be the best he has had behind him since the days of Reggie Bush. That should help boost his confidence and give the offensive coordinator much more freedom in the play calling. I like Stafford to have a monster day at home.
---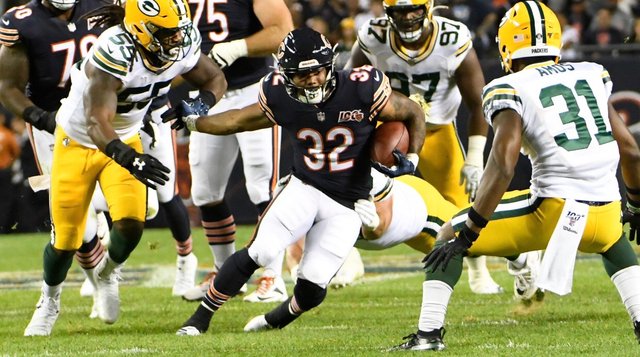 ---
David Montgomery, RB Chicago Bears: The rookie RB for the Bears made a lot of noise in the preseason as he looked like the best back on the team. He got 6 carries last weekend and caught a nice screen pass in the Bears 10-3 loss at home to the Green Bay Packers. The press and pundits ripped Bears head coach, Matt Nagy, for not running the ball more as the had just 15 attempts as opposed to 45 passes.
---
That will all change this weekend. I expect Montgomery to get the ball early and often as the Bears play in Denver against the Broncos. Montgomery's salary is dirt cheap on DraftKings and Fanduel so using him will allow us to use a top tier Wide Receiver.
---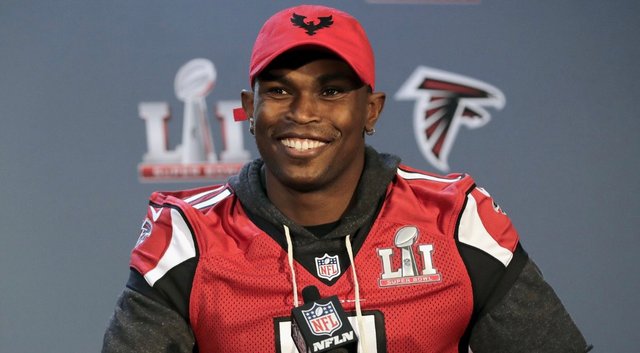 ---
Julio Jones, WR Atlanta Falcons: It was an absolute beat down in Minnesota last weekend for the Atlanta Falcons and their star WR Julio Jones. But that will not again and the Falcons host the Philadelphia Eagles on Sunday night football. Jones is best when the bright lights are on and this will be a WILD crowd that will give a nice edge to the Falcons.
---
Jones just signed a huge contract extension and will be ready to prove his worth in the first home game of the season for the Falcons. I like QB Matt Ryan to key in on Jones and feed him the ball a ton that will lead to double digit catches and HUGE fantasy points.
---
Good luck with your fantasy plays this weekend! Thank you for following
@steemsports
and you can find me
@npl77
---

---

**Disclaimer:**
This is a
@steemvoter
subscription payment post. Thank you to Steemvoter customers for allowing us to use your Steem accounts to upvote this post by virtue of your free subscription to the Steemvoter.com curation automation service.
@steemvoter
is proudly a
@buildteam
subsidiary and sister project to
@dlease
,
@tokenbb
,
@ginabot
,
@steemsports
.
@steemsports-es
and
@minnowbooster
.
---
**BURNPOST:** This is a 20% Steem burnpost by setting
@null
as beneficiary.