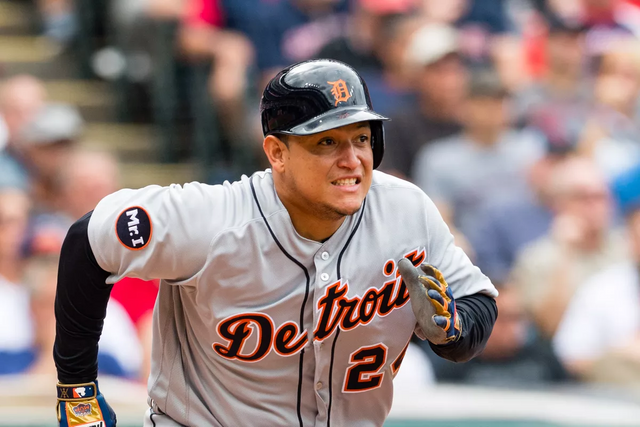 ---
SteemSports Presenter: @bbleehehh9
---
SteemSports Editor: @theprophet0
---
An already bleak season for the Detroit Tigers took a turn for the worst on Tuesday. Not only did they blow an early lead and lose yet another game to the Minnesota Twins, but star first baseman Miguel Cabrera was forced to exit the game with a left biceps injury.
Cabrera sustained the injury while swinging at an off-speed pitch from Twins' right-hander Jake Odorizzi in the bottom of the third inning. The 35-year-old was immediately sent for an MRI, which quickly revealed a ruptured tendon.
---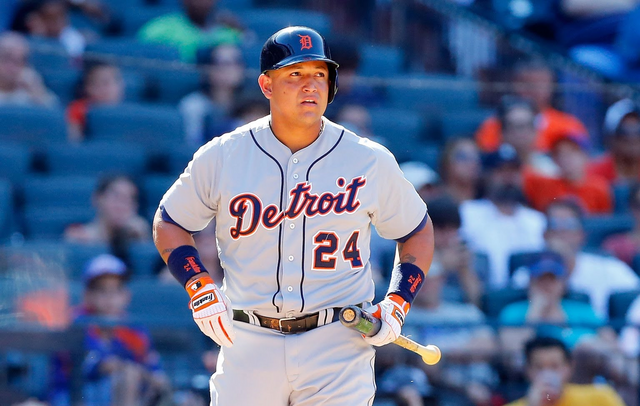 ---
He'll undergo surgery later this week to correct the issue, and the rehabilitation associated with the procedure could extend well into the off-season, perhaps even into spring training next year.
That means that Cabrera's season is finished before it really even got going. He finishes the year hitting .299/.395/.448 with just three homers and 22 RBI in 157 plate appearances spanning 38 games.
---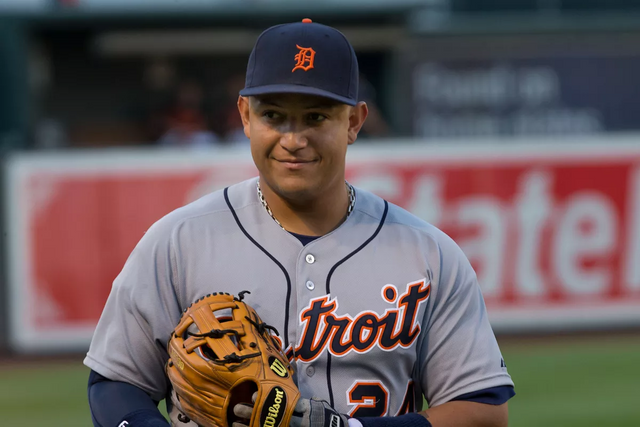 ---
After an extremely disappointing 2017 season, many baseball fans and fantasy owners alike had thought that the writing was on the wall for Cabrera's career to fall off of a cliff heading into 2018. I was on the other side of the fence. Cabrera is perhaps the best right-handed hitter that I've ever had the privilege to watch and I gave credence to the fact that many of the off-field issues that he battled during the 2017 season were the cause for his poor numbers across the board.
Last year, he dealt with a highly-publicized divorce that included a custody battle with an estranged mistress. On top of that, his parents were kidnapped and held for ransom in war-torn Venezuela, all the while Cabrera was playing through an array of nagging injuries, trying to lead a depleted Tigers' team that threw in the towel and became major sellers at the trade deadline.
---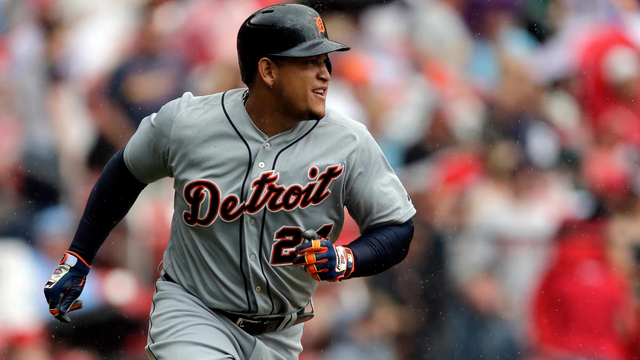 ---
I believed, that heading into 2018, all of his core skills remained intact and that he would have a bounce-back season. I bought up as many shares as I could of Cabrera in drafts this spring, as I considered him a lock to return a profit from his average draft position that teetered around pick 90 overall.
First, he suffered a left hamstring injury that cost him all but one game in the month of May. Finally, he returned to the lineup a few weeks ago, and while showing signs of rust, he was still lining the ball all over the field from foul line to foul line.
---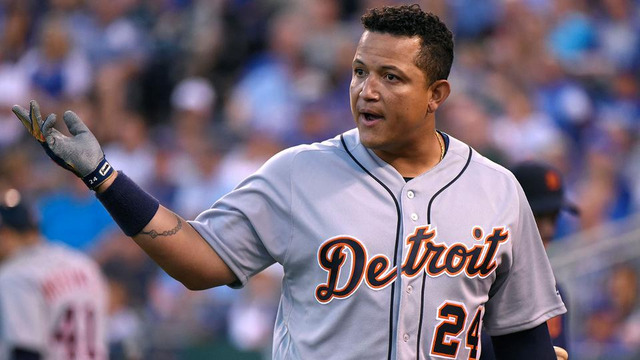 ---
While I don't get to claim a victory here, Cabrera did show some serious signs of life before the injuries derailed his season again in 2018. He posted the highest hard-hit rate of his entire career (46.3%), cut back on his strikeout rate (16.8%) and had posted his best walk rate since 2015 (13.5%). I have no doubt that had he remained healthy, he would've returned to the .300/30 homer/100 RBI player that we have come to know and love over the last 16 seasons.
From a fantasy perspective, John Hicks figures to be the biggest beneficiary of the Cabrera injury.. Hicks filled in at first base last month while Cabrera was on the shelf and batted .304/.345/.451 between May 2 and May 31. He is 7-for-21 so far in June. The 28-year-old is catcher-eligible in many formats and with everyday at-bats on tap at first base, he's worthy of an immediate addition in deeper mixed leagues and all AL-only formats.
---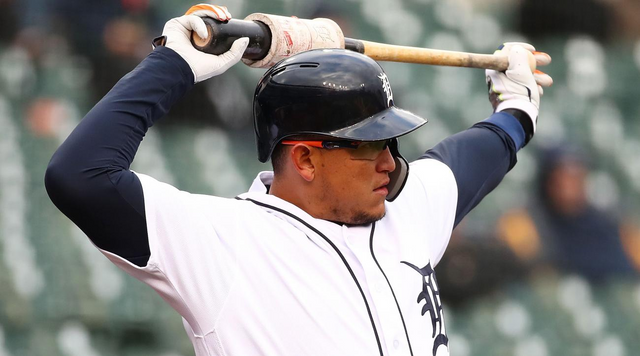 ---
The Tigers could also conceivably explore the free agent market. Hanley Ramirez was released by the Red Sox earlier this month and can be had for the veteran's minimum. With at-bats to go around now at first base and at designated hitter, he would make a tremendous no-risk, high-reward signing. If he does well, he could be flipped for prospects at the trade deadline. There would be absolutely no downside to that move from the Tigers' perspective.
As to what the future holds for Cabrera, he's still under contract with the Tigers through the 2025 season, owed an additional $154 million through the 2023 season, plus a pair of $30 million vesting options for 2024 and 2025. It was going to be hard for Cabrera to deliver enough offensively to justify that ridiculous contract even before the injury, so now it looks like the club could have a major albatross on its hands.
---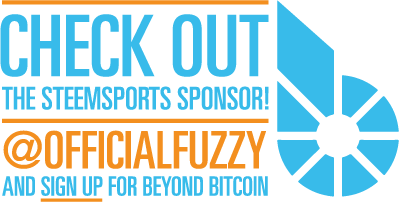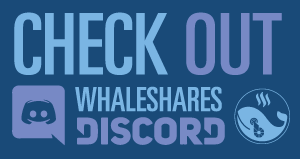 ---

---

---
This is a
@steemvoter
subscription payment post. Thank you to Steemvoter customers for allowing us to use your Steem accounts to upvote this post by virtue of your free subscription to the
https://steemvoter.com
bot service.
@steemvoter
is proudly a
@buildteam
subsidiary and sister project to
@steemsports
,
@steemsports-es
,
@steemsports-ita
and
@minnowbooster
.
---