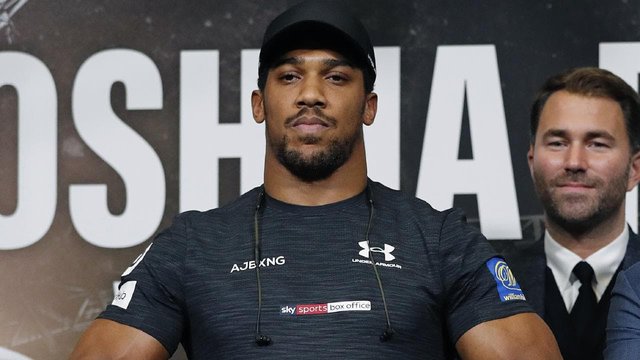 ---
SteemSports Presenter:
@brandonk
---
SteemSports Editor:
@scottybuckets
---
The beef is getting real between AJ and the Big Baby Jarrell Miller. In accordance to the first US presser, Anthony Joshua not only claimed to be Miller's new landlord, he claimed to be the new suitor to both his mother and any beautiful woman in his life. This is pure hilarity.
---
The two initial pressers for the June (Summer blockbuster fight) began in New York, and ended in the UK. Miller seemed to feed of his friends and family who gave him the energy to not only shove Anthony Joshua and instigate a fist fight, but yell with a confidence we hadn't seen prior.
---
As much as this is a show to churn the immense entertainment machine that boxing is, there is a lot of heat and tension between the two heavyweight main card fighters... and both Miller and Joshua seek to make a point on the other with their performance on the night.
---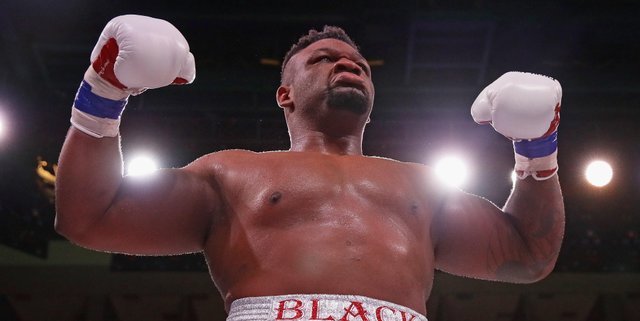 ---
It will be an exciting tug of war battle because although Jarrell is technically the smaller man (due to height), he is the much wider and consistently durable man. Joshua will have trouble keeping pressure on Miller, but 'Big Baby' can not allow himself to go toe to toe with the young lion Joshua.
---
AJ is an under rated puncher, and although his technique and overall movement may be lacking at times, his power is a constant that at times gets overlooked. In every fight the opponent felt Anthony's power in both hands, and he is a certified finisher in his over 20 fights.
---
This fight will lead either man inevitably into a bout with either Dillian Whyte, Luis Ortiz, Tyson Fury or Deontay Wilder. The top 1 and 2 fighters at heavyweight mentioned in the latter may be harder to attain as they have a dispute to handle between themselves this year...
---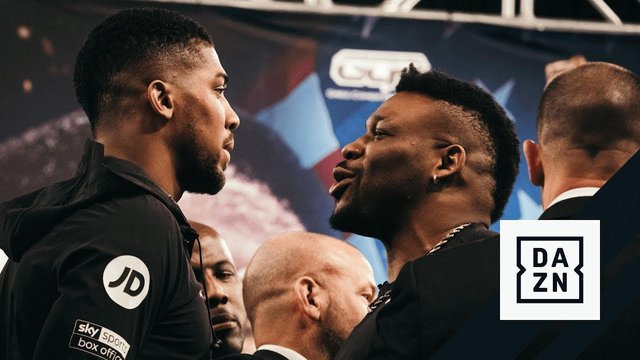 ---
..but a fight against Whyte or Ortiz would be incredible for either Joshua or Miller. I wouldn't even be upset if Joshua won this bout and went on to prove himself against an absolute killer like Luis 'King Kong' Ortiz. Sometimes it is the dark horse of the division that poses the biggest threat.
---
I most want to see Wilder vs. Joshua since that fight will undoubtedly pit the most fans against each other, and the ending will be nothing less than sensational and emotionally gripping. If Ortiz vs. Wilder ended the way it did with the tumultuous ending rounds and outcome...
---
...one can only imagine what the result will be when either of these big men land cleanly on each other. It's an exciting time for the heavyweight division in boxing, and this triad of heroes seems to keep the new era filled with inquisitive fans and the lusting for what will come next!
---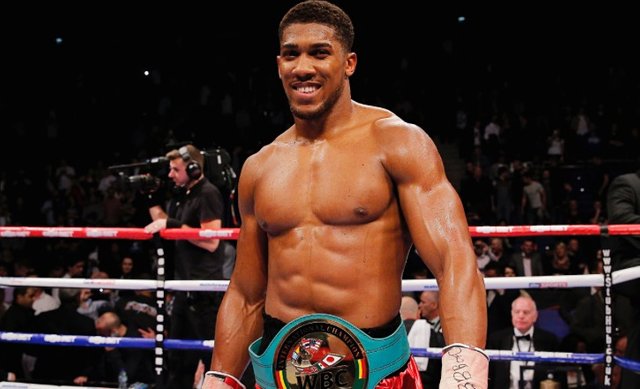 ---
Thank you for following
@steemsports
and you can find me
@brandonk
---

---

This is a
@steemvoter
subscription payment post. Thank you to Steemvoter customers for allowing us to use your Steem accounts to upvote this post by virtue of your free subscription to the
https://steemvoter.com
bot service.
@steemvoter
is proudly a
@buildteam
subsidiary and sister project to
@steemsports
,
@steemsports-es
,
@steemsports-ita
and
@minnowbooster
.