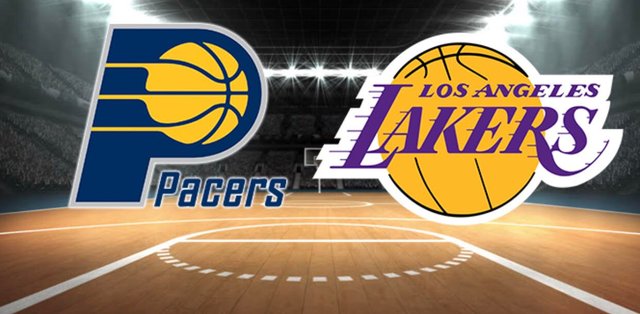 ---
SteemSports Presenter:
@mateonav53
---
SteemSports Editor:
@scottybuckets
---
When Anthony Davis trade rumors are swirling in the NBA air like a
San Antonio bat
, the significance of the actual Laker games pales in comparison - understandably so. Even in this critical juncture of the 2018-19 NBA season where the Lakers sit 1.5 games out of a playoff spot with less than thirty games to play, the happenings of this no holds barred trade deadline will trump whatever happens in any game played by any team. That said, LA's road matchup with the Indiana Pacers on Tuesday night should be taken seriously given the air-tight Western Conference standings.
---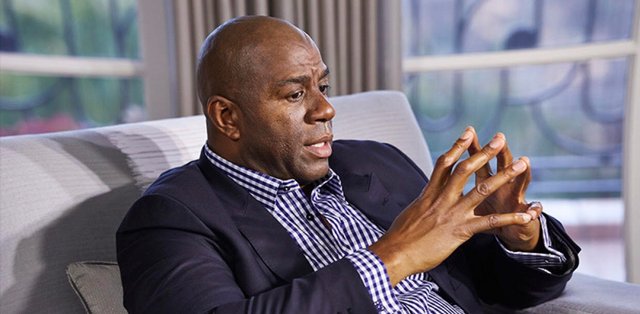 ---
LeBron James is finally back in the fold. He made his hallowed return against the inner city rival Clippers last Thursday night, and elected to sit out against the Warriors on Sunday due to "load management". The Lakers surprisingly kept it competitive against the full-strength Warriors in Oracle Arena for three quarters - even putting them up against the ropes with a ten-point Laker lead. Steph Curry, who couldn't find his shot all game, finally came alive and that ultimately spelled doom for the Lakeshow. A victory was always a longshot for the Lakers, but you can bet LeBron's load is properly managed after that.
---
The Pacers will be playing without Victor Oladipo, who fell victim to a season-ending quad injury not long ago. Since losing their star player, they've fallen from third in the Eastern Conference standings to fifth behind the Bucks, Raps, Celtics, and Sixers. This will be the second night of a back to back for the Pacers, who will take on the New Orleans Pelicans Monday night in NOLA.
---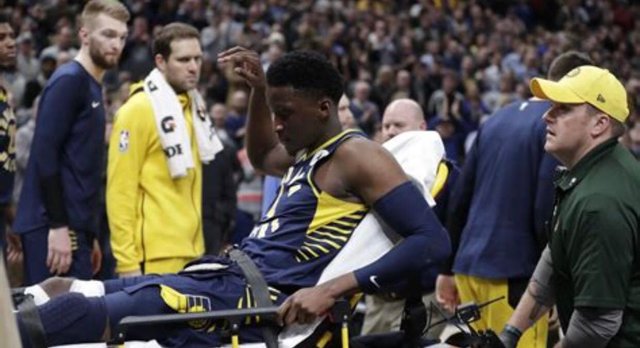 ---
If LeBron sat out against the Warriors, you have to assume he's ready to play against a hobbled, beatable Pacers squad. Domantas Sabonis has emerged as a Most Improved Player of the Year candidate, but the Lithuanian alone won't sport enough firepower for the W. On Saturday night, the Pacers got their first win since losing Oladipo thanks to 31 from Bojan Bogdanovic. With Victor gone, they're going to need role players of Bojan's caliber to play above their averages on a nightly basis. If Bogdanovic doesn't have it on Tuesday night, then look for someone like Sabonis, Thaddeus Young, or Tyreke Evans to provide scoring.
---
The NBA moves fast during the trade deadline. As of writing this Monday night, Lonzo Ball, Kyle Kuzma, and Brandon are all still draped in a Laker uniforms. This could change as soon as Tuesday morning, but if it doesn't then look for Brandon Ingram or Kyle Kuzma to take the initiative offensively next to LeBron. The on-court leadership of Rajon Rondo has been a welcome sight since coming back from his hand injury, so look for him to take control of the offense while LeBron sits in this hostile road environment.
---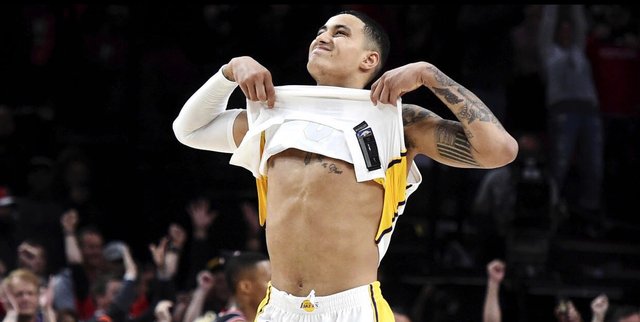 ---
The Lakers narrowly edged out the Pacers in their first showdown on November 29th, 104-96. LeBron had 38 in that game, and Indiana was also playing without Oladipo that night as well. By now, this team is used to playing without their prized star. That first matchup took place at the Staples Center, so one can reasonably expect the Pacers to put up a better performance in front of their home crowd. Game starts at 4:00 PM PST / 7 PM EST. Tune in to the action on Tuesday night!
---
Thank you for following
@steemsports
and you can find me
@mateonav53
---

---

This is a
@steemvoter
subscription payment post. Thank you to Steemvoter customers for allowing us to use your Steem accounts to upvote this post by virtue of your free subscription to the
https://steemvoter.com
bot service.
@steemvoter
is proudly a
@buildteam
subsidiary and sister project to
@steemsports
,
@steemsports-es
,
@steemsports-ita
and
@minnowbooster
.