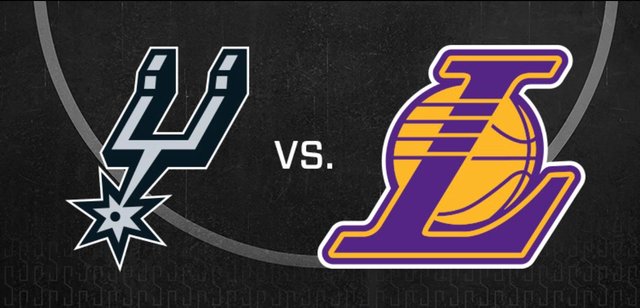 ---
SteemSports Presenter:
@mateonav53
---
SteemSports Editor:
@scottybuckets
---
The Lakers and Spurs are about to blow through the entirety of their regular season matchups this week. On Wednesday the Spurs will travel to Staples Center to do battle with the purple and gold, while the Lakers venture to San Antonio on Friday. The teams got two quick matches out of the way earlier in the season, with the Spurs taking both.
---
The first time the teams met it was the Lakers second game of the season. It was an exhilarating match-up through and through, but San Antonio's hot shooting carried them to an OT comeback victory. The Spurs handily won the followup game. The Lakers team they faced was a jumbled mess with debilitating depth at center. Their big man depth isn't so much of a glaring issue now thanks to the Tyson Chandler acquisition.
---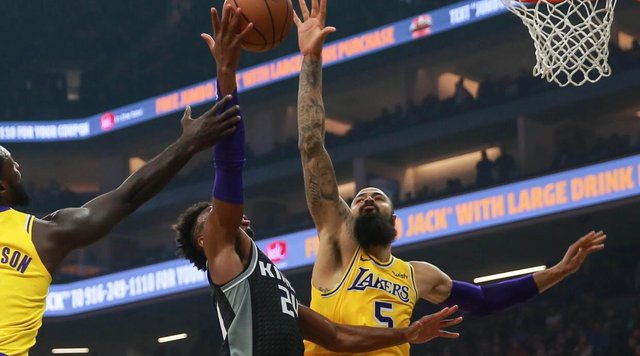 ---
Chandlers presence on the Lakeshow allows LA to carry their big man momentum instilled by starter Javale McGee via rim protection, alley-oops, and stout rebounding. It's funny how one buyout signing has had a major effect on the Lakers fortunes - but it undoubtedly has. They're 10-3 since signing the former Suns big man.
---
On top of their bolstered big man rotation, the young Lakers core are starting to learn how to play better next to LeBron. It isn't a perfect fit just yet, and they struggle with offensive consistency every night, but defensively they're starting to gel. Kuzma and Hart typically excel at providing offense when they are in a groove while Lonzo and Ingram make an impact defensively thanks to their length & instincts.
---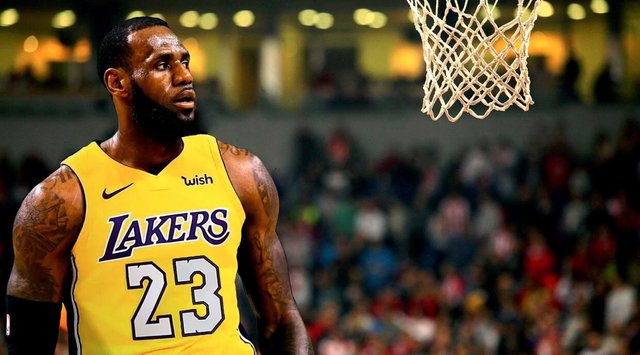 ---
But each young baller is working on being proficient at the other end of the floor. You can see minor defensive technical improvements in Kuzma over the past several games. He's doing a better job of sliding his feet and staying in front of his man. Ingram/Lonzo on the other hand are making better on-court decisions by attacking the rim over settling for bad jumpers. Again, it doesn't look totally perfect on the court - but it's a step in the right direction.
---
The San Antonio Spurs started the year strong, but have since put up inconsistent performances on the regular. They went 2-2 last week with losses against the Rockets/Wolves while claiming victory over the Trail Blazers and Bulls. The Silver and Black kicked their week off with an unsightly 30+ point loss to the Utah Jazz on Tuesday night.
---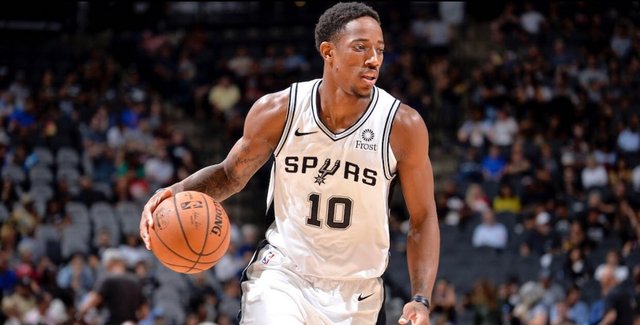 ---
Their team defense is suspect but they have two seasoned leaders in LaMarcus Aldridge and Demar Derozan at the helm. They'll be taking on LA in a back to back coming off a 30-point loss. You've got to think they'll have some energy for this Laker game(the energy that they didn't expend fighting the Jazz).
---
People will expect the Lakers to roll over the Spurs given LA's better overall play and this crappy San Antonio loss. I'm going to zig while others zag and guesstimate that the Spurs will take this game in another tight contest to much dismay of the Laker fans.
---
Thank you for following
@steemsports
and you can find me
@mateonav53
---

---

This is a
@steemvoter
subscription payment post. Thank you to Steemvoter customers for allowing us to use your Steem accounts to upvote this post by virtue of your free subscription to the
https://steemvoter.com
bot service.
@steemvoter
is proudly a
@buildteam
subsidiary and sister project to
@steemsports
,
@steemsports-es
,
@steemsports-ita
and
@minnowbooster
.