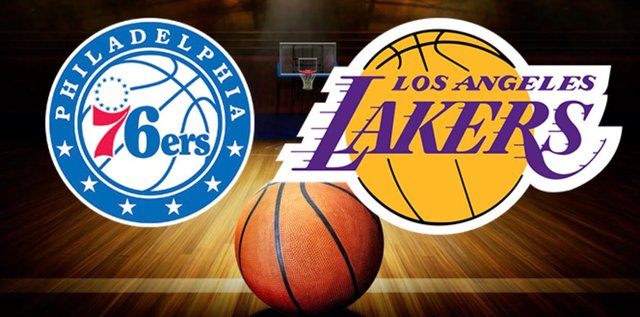 ---
SteemSports Presenter:
@mateonav53
---
SteemSports Editor:
@scottybuckets
---
Tuesday night's NBA action will see the Philadelphia 76ers take on the remnants of the banged up Los Angeles Lakers at 7:30 PM PST in Staples Center. It's a shame that this nationally broadcasted matchup won't feature LeBron James & Lonzo Ball to pit against the Sixers trifecta of Joel Embiid, Ben Simmons, and the notorious Jimmy Butler.
---
I see this game going one of two ways. Either the Sixers come into Staples Center and lay the complete smack down on the Lakers....OR.....LA gets the surprise win in a closely contested battle thanks to National TV Rondo. Rajon Rondo is known to get up to play what's left of the best basketball of his career in playoff games and primetime matchups. We last saw him lay waste on the Golden State Warriors during Christmas Day when LeBron James went down with the groin injury heard-round-the-world.
---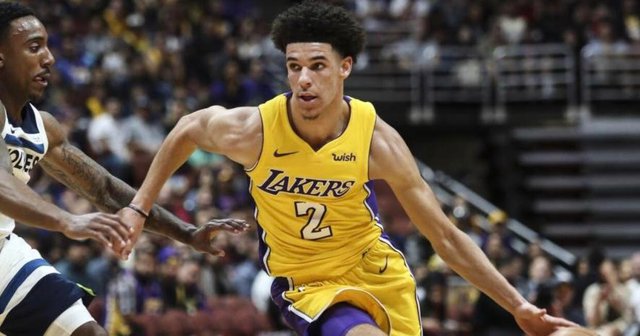 ---
While the news headlines are flooded with Anthony Davis to LA trade speculation following the Brow's Monday announcement, these two teams have to tend to the day's business in the hunt for playoff positioning. The Sixers aren't in as dire of a situation as the Lakers. They're in fourth place with a record of 32-18 which is four games behind the first place Bucks and Raptors. Their playoff mindset is geared around how far they can get with this current Butler/Embiid/Simmons core, which has experienced its reported strife on and off the court. They're focused on the long term as their playoff chances are pretty much set (barring any injury)
---
Compare that to the Lakers, who have fallen just outside of the playoff standings since LeBron got hurt on Christmas day. Time flies, and we are already past the halfway mark of the NBA season when it feels like this thing just got rolling a month ago. The Lakers sport a record of 26-24(two games out of eighth), which means they only have 32 more games to jockey for playoff positioning in the unforgiving West.
---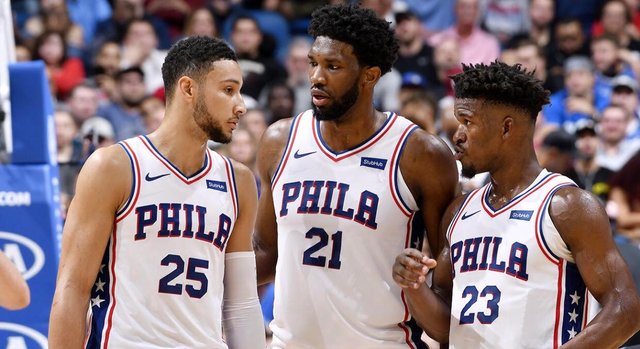 ---
The Laker's fates will rise or fall depending on how soon LeBron can return to action for them. Every game he sat has had an amplified value given the competitive nature of the Western standings. It's a shame that the Lakers haven't played up to the level of importance these games have possessed. Instead, they've dropped the easiest games you can have, such as the matchups against the Cavaliers and Knicks.
---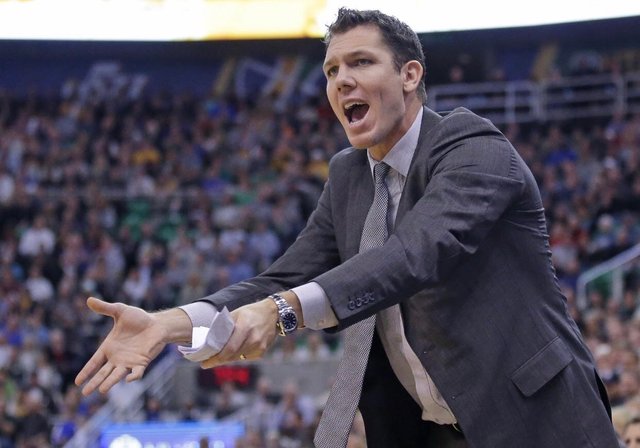 ---
A surprise win against the Philadelphia 76ers would do wonders for LA's playoff hopes. This is a game that they aren't supposed to win given LA's lack of personnel and Philly's talent. I think this cushy matchup for the Sixers may lead to them underestimating the Lakeshow. Guys like Rondo, Zubac, Ingram, and maybe Kuzma need to step up and play like they have their season on the line. We will see though. Don't rule out the possibility of the Sixers just coming out and stomping the Lakers for three quarters, then resting their starters in the fourth. Once again, it's beyond frustrating not having the full squad suit up for a primetime matchup like this.
---
Thank you for following
@steemsports
and you can find me
@mateonav53
---

---

This is a
@steemvoter
subscription payment post. Thank you to Steemvoter customers for allowing us to use your Steem accounts to upvote this post by virtue of your free subscription to the
https://steemvoter.com
bot service.
@steemvoter
is proudly a
@buildteam
subsidiary and sister project to
@steemsports
,
@steemsports-es
,
@steemsports-ita
and
@minnowbooster
.