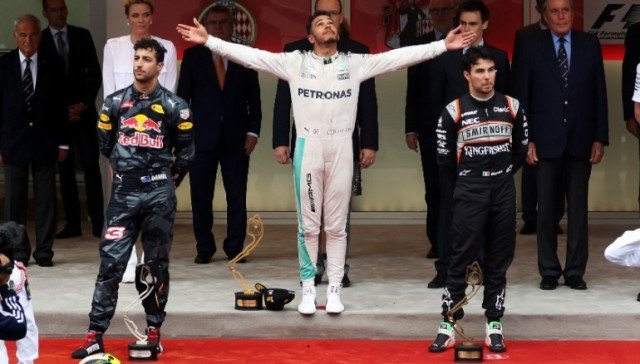 ---
SteemSports Presenter:
@rickie
---
SteemSports Editor:
@scottybuckets
---
It took great driving skills and perseverance for Lewis Hamilton, the current World Number One to clinch victory over the weekend in the Monaco Grand Prix. The race was quite interesting and took a very interesting turn when Lewis Hamilton had to rely on soft rubber tyres to finish the race after an early moment when the safety-car had to come out.
---
The 34-year old Briton had managed to survive a collision with Max Verstappen of Red Bull, and also successfully held off the Dutch-man in order to seal a hard fought victory at the Monaco Grand Prix.
---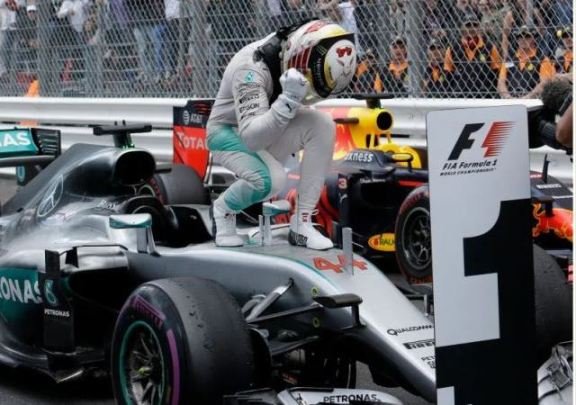 ---
After pitting and resuming with the softer tires, Hamilton had complained that he may be unable to finish the race on those tires with the pressure he was facing from behind. However, with careful guidance and proper management of the soft rubber tires, the Mercedes star man was able to navigate the tough Circuit de Monaco to emerge winner for the fourth time this season.
---
Max Verstapppen was however penalized for his collision incident with Valterri Bottas, and suffered a five second penalty which dropped him down to fourth position, despite his finishing second behind Hamilton.
---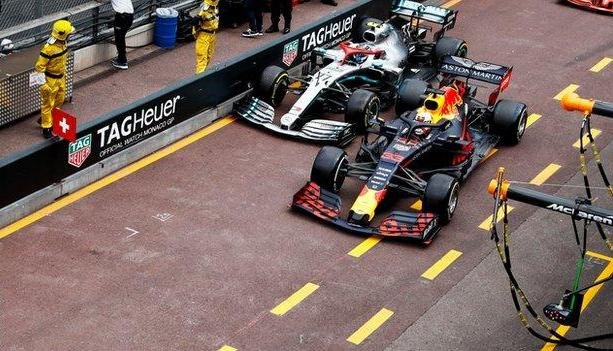 ---
The 21-year old Dutch driver carried out what has been described as an unsafe release within the pits during the 12th lap when a safety car was released, and all leaders were expected to pit.
---
Sebastian Vettel and Hamilton's Mercedes teammate Valtteri Bottas who had been following the duo closely from behind, were pushed up to second and third position's respectively. Following the victory for Lewis Hamilton in the race, he claimed his fourth win of the 2019 season, and made certain that Mercedes' consecutive wins so far this season continued.
---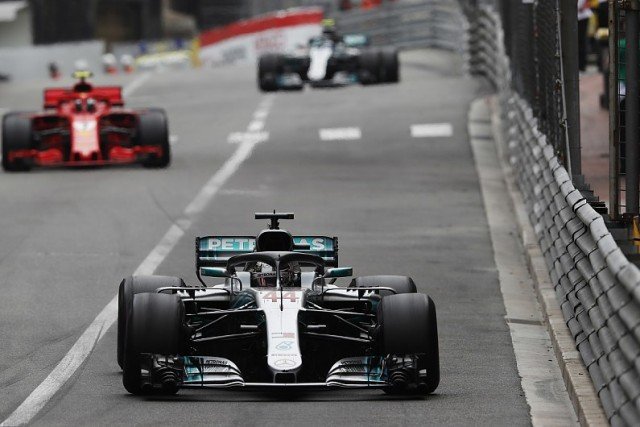 ---
However, by Valterri Bottas finishing in third position, it meant that the first-second or one-two finish between both Mercedes drivers was interrupted for the first time this season. With Lewis Hamilton currently having dominance over his Mercedes teammate and the rest of the drivers' standings in the championship, it just may be another Mercedes and Hamilton season.
---
Thank you for following
@steemsports
and you can find me
@rickie
---

---

This is a
@steemvoter
subscription payment post. Thank you to Steemvoter customers for allowing us to use your Steem accounts to upvote this post by virtue of your free subscription to the
https://steemvoter.com
bot service.
@steemvoter
is proudly a
@buildteam
subsidiary and sister project to
@steemsports
,
@steemsports-es
,
@steemsports-ita
and
@minnowbooster
.