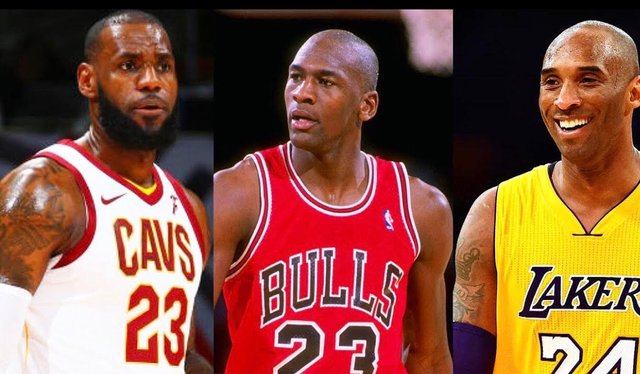 ---
SteemSports Presenter:
@dwin0603
---
SteemSports Editor:
@scottybuckets
---
Who's better? Who's the greatest NBA player of all-time? LeBron James? Michael Jordan? Kobe Bryant? This is a never-ending debate that will never have a correct answer. This is a debate that cannot be decided by anyone because all people have their own opinions and every one has their own point of view. And another thing is, these players played in different eras and that's why the question of who's the GOAT cannot be answered. MJ cemented the GOAT recognition for a long time until LeBron James came and showed that he can catch up on Michael. But there are things that hurt his career that's why many people cannot consider him as the GOAT even if he's the better player overall. Now, one thing we can do is to compare their performances at the same age. Let's compare these three legends at age 34.
---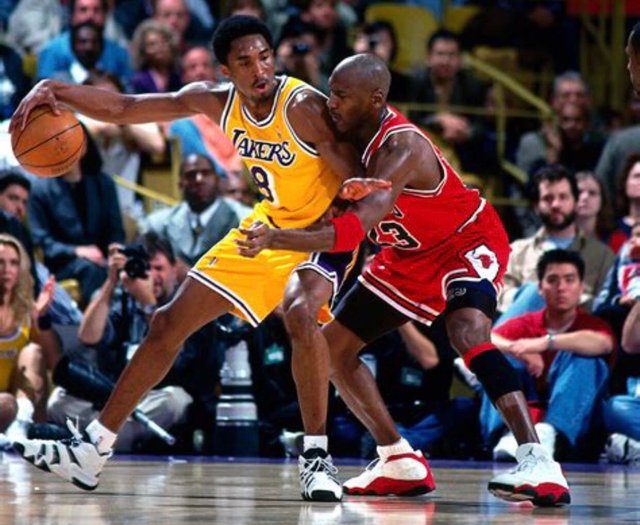 ---
Kobe Bryant
---
Kobe Bryant at age 34 is not the same as he was in his prime. Father time is coming and it seemed that he is slowing down a little bit. But, not like LeBron James, Kobe still carried his Los Angeles Lakers to the playoffs after struggling really hard to get a spot in the playoffs. His Lakers finished the season with a 45-37 record because of Kobe's greatness. His Lakers had a greater talent than LeBron's Lakers because he had Dwight Howard, Pau Gasol and Steve Nash but it doesn't seem to click that season and the Lakers ended up with an early exit in the first round of the playoffs.
---
Kobe averaged 27.3 points, 6 assists, 5.4 rebounds, 1.4 steals and 0.3 blocks with a true shooting percentage of 57%. Despite the poor performance by the team overall, Kobe still made it to the All-NBA first team at the age of 34. Kobe still is a killer at age 34 and will forever be the greatest Laker of all-time in my opinion.
---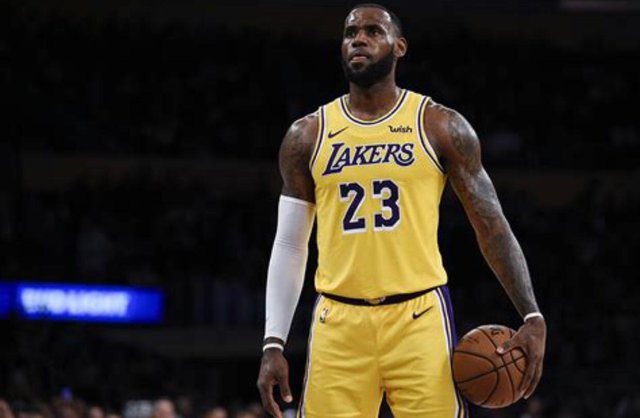 ---
LeBron James
---
LeBron's Los Angeles Lakers didn't also click the way people expected it to be. But, there are really many circumstances that held the Lakers back to make it to the playoffs. Injuries, trade talks, rookies, roster constructions and coaching. Well, that's not an excuse but it's just the reality. But even if just the injuries didn't come, maybe the Lakers made it to the playoffs. And even if the Lakers are a mess this season, LeBron James still was a beast and there is no sign of father time holding him back individually. Offensively, Kobe and MJ have the higher average in points but if you look at the rebounding and assist, and also the true shooting percentage, LeBron is the better player. Also, the difference in points per game is not that far. But when talking about defense, LeBron is the worst among the three.
---
James averaged 27.1 points, 8.6 rebounds, 8.1 assists, 1.4 steals and 0.6 blocks with a true shooting percentage of 59%. James is the better player all around at the offensive end but he has the worst situation among the three. And he's just too lazy at the defensive end of the floor.
---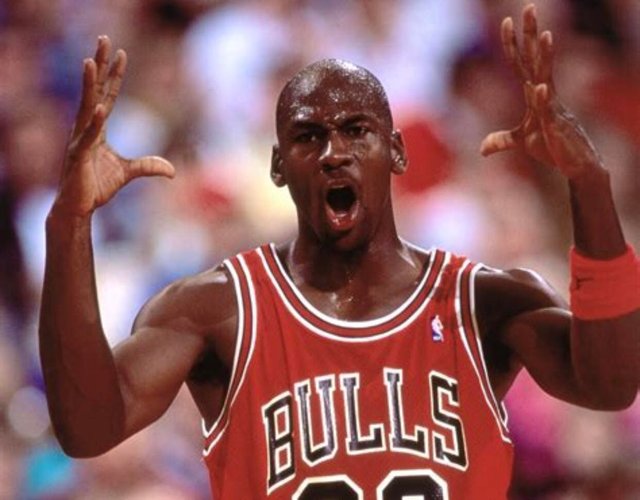 ---
Michael Jordan
---
Michael Jordan is still the greatest of all-time. He played all 82 games at 34 years old and bring his Chicago Bulls to the NBA Finals with a regular season record of 62-20. MJ won his 6th ring that season beating the Utah Jazz in the Finals and winning his 2nd three-peat. There's no doubt that MJ is the best among the three if we look at how his season went and the achievements he received at age 34. MJ won the MVP award, Finals MVP award and named All-NBA first team and All-Defensive first team.
---
Jordan averaged 28.7 points, 5.8 rebounds, 3.5 assists, 1.7 steals and 0.5 blocks with a true shooting percentage of 53%. MJ still is considered as the greatest of all-time but LeBron is close. It has been a long timie since MJ had to worry about his GOAT title but in many people's eyes, no one can take that from him.
---
Thank you for following
@steemsports
and you can find me
@dwin0603
---

---

This is a
@steemvoter
subscription payment post. Thank you to Steemvoter customers for allowing us to use your Steem accounts to upvote this post by virtue of your free subscription to the
https://steemvoter.com
bot service.
@steemvoter
is proudly a
@buildteam
subsidiary and sister project to
@steemsports
,
@steemsports-es
,
@steemsports-ita
and
@minnowbooster
.