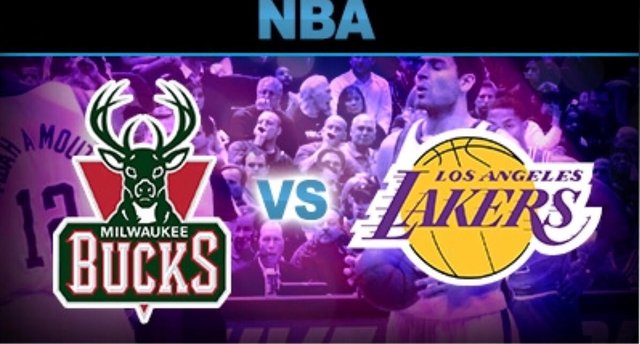 ---
SteemSports Presenter:
@mateonav53
---
SteemSports Editor:
@scottybuckets
---
On Friday night, LeBron James and the Los Angeles Lakers will look to piggyback their momentum from Wednesdays win over the New Orleans Pelicans. Giannis and the Bucks will pay a visit to Staples Center to take a likely W over the fairly inconsistent Lakeshow.
---
LA has dropped a handful of very winnable games against lowly squads in recent memory, including games against the Knicks, Cavs, Grizzlies, Pelicans (without Davis), and Hawks. Logically speaking, if the Lakers can't beat trash teams why would they have a chance against one of the year's best with a transcendent superstar in Giannis? Funnily enough, the Lakers have exhibited a pattern of playing up to the level of their competition. They have big wins over the Thunder (without LeBron), Rockets, Celtics, and Warriors. Will tonight be one of those games?
---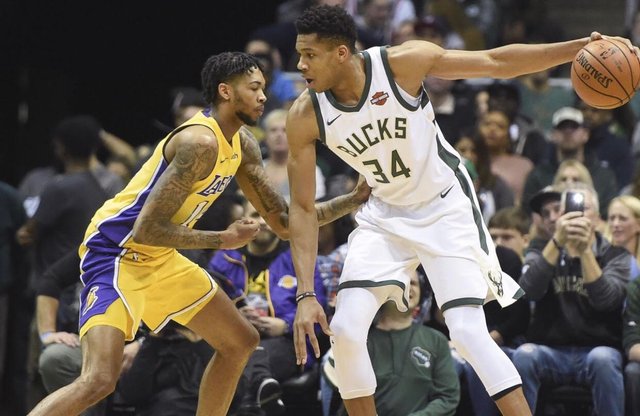 ---
The team's energy typically starts and ends with LeBron James. LeBron will always put up gaudy stats, but if you watch the games, you'll see that effort isn't always there. That's just a testament to LeBron's talent - he can still put up "Best Player In The World" numbers even without trying fully. Part of his dip in effectiveness could be due to his lingering groin injury too, which makes once-easy motions a bit more of a chore. When he comes out respectfully defending the opposition and looking to score in the first two quarters, the supporting players often feed off of that.
---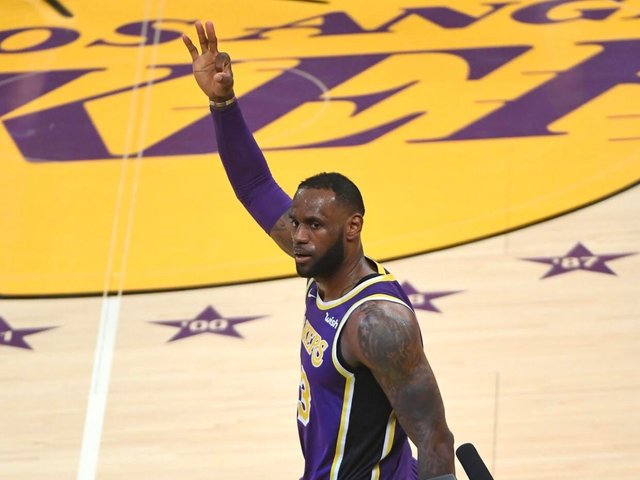 ---
But that mostly applies to the veterans than the younger players. Guys like Rondo, KCP, Lance, and JaVale put out performances with a combination of poor effort, bad execution, and questionable decision making when LeBron isn't on key. In Wednesday's win over the Pelicans, the vets and LeBron played a lot sharper, which predictably resulted in a W.
---
Brandon Ingram and Kyle Kuzma, on the other hand, have come out firing like stars since the All-Star break (27.5 pts, 7.5 reb, 3 assists, 56.7 FG% for Ingram, 19.5 pts, 5.8 reb, 4 assists, 54.4 FG% for Kuzma). Their effort and execution have been there regardless of whether LeBron's is/isn't. Kudos to the young kids for being rocks for the Lakers during this make-or-break playoff push.
---
As for the Bucks, Giannis Antetokuonmpo has been dealing with a lingering knee issue. His minutes were limited in Wednesday's narrow victory over the Kings, and they may be restricted against the Lakeshow on Friday. If Giannis is still hobbled, expect his fellow All-Star Khris Middleton to pick up the slack tonight. Eric Bledsoe is another candidate for a great two-way Bucks performance.
---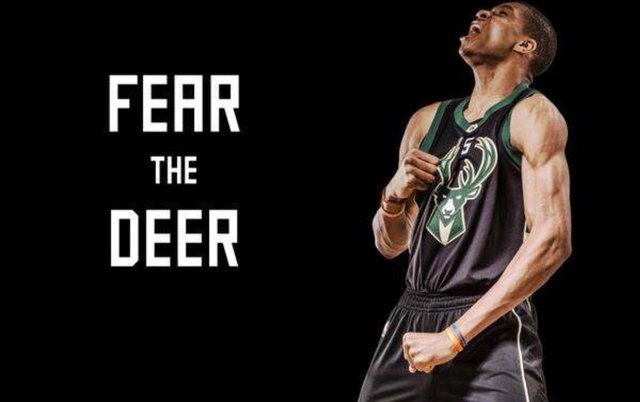 ---
Maybe we could expect big G to come out guns blazing in the first three quarters in an attempt to put this one away against a sometimes shaky Lakeshow. The Bucks have a 2.5 game lead over the Raptors for the #1 seed, and I'm sure they value the home court advantage over the entire East come playoff time. Still, I think this night is going to be one where the Lakers play up to their competition. National TV game, tight playoff race, old superstar vs. new superstar. All the elements are there. I think it'll be an entertaining affair, but the Bucks will pull away in crunch time thanks to Giannis' freakish dominance, 125-123.
---
Thank you for following
@steemsports
and you can find me
@mateonav53
---

---

This is a
@steemvoter
subscription payment post. Thank you to Steemvoter customers for allowing us to use your Steem accounts to upvote this post by virtue of your free subscription to the
https://steemvoter.com
bot service.
@steemvoter
is proudly a
@buildteam
subsidiary and sister project to
@steemsports
,
@steemsports-es
,
@steemsports-ita
and
@minnowbooster
.